NEB Softball: Nebraska Heads to Big Ten Tournament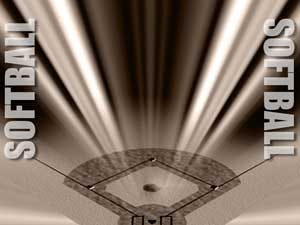 Posted By: Sports
Nebraska Heads to Big Ten Tournament

The Nebraska softball team looks to win the 20th conference title in program history this weekend when the Huskers travel to Columbus, Ohio, for the Big Ten Tournament.
Nebraska (32-20) earned the No. 3 seed for the tournament after finishing alone in third place in the final conference standings with a 17-6 record. The Huskers have finished in the top three in each of their first four seasons as a member of the Big Ten Conference, and Nebraska's 17 conference victories were the second-most in school history.
While Nebraska shared the 2014 Big Ten regular-season title with Michigan, the Huskers have not won a conference tournament title since winning the 2004 Big 12 Tournament. Nebraska is a combined 1-2 in its first two Big Ten Tournaments.
The Huskers' path to a first Big Ten Tournament title begins on Friday at 4:30 p.m. (Central). Nebraska's first opponent will be the winner of Thursday's first-round matchup between No. 6 seed Ohio State and 11th-seeded Indiana. A win on Friday would give the Huskers a berth in Saturday's second semifinal, with the championship game immediately to follow.
Fans can follow all of the action on the Big Ten Network, as every Husker game will be televised.
A title this weekend would give Nebraska an automatic bid into the NCAA Tournament, but the Huskers can also improve their chances for an at-large berth with a strong showing. Nebraska has climbed to No. 42 in the NCAA RPI ranking, and the NCAA Tournament bracket will be announced live on ESPNU on Sunday at 9 p.m. (Central).
This Week's Top 10
Nebraska has won seven of its last eight games and 12 of its last 14.

The Huskers have set a school record with 376 runs scored this season, eclipsing the previous record of 358 runs in 1996. Nebraska broke the record in 14 fewer games than the 1996 squad.

Nebraska has set a school record with 348 RBIs, topping the previous record of 325 in 2014.

NU is averaging 7.2 runs per game, and the school record is 5.7 runs per game in 2014. Nebraska has scored double-digit runs a school-record 19 times this season.

The Huskers own a .344 team batting average. The NU record is .315 in 1995

Nebraska is currently posting the only .500 slugging percentage (.518) and only .400 on-base percentage (.440) in school history.

The Huskers rank 13th nationally in scoring (7.2 runs per game) and on-base percentage (.440) and 17th in batting average (.344).

NU has run-ruled its opponent in 17 of its 32 wins. Five of Nebraska's last seven wins and seven of its last 11 have been run-rule victories.

Kiki Stokes has scored 60 runs this season, one shy of the Nebraska season record.

Steph Pasquale had 36 RBIs in Big Ten play, the second-highest total in conference history.
Four Huskers Named All-Big Ten
Four Huskers were named All-Big Ten, the conference announced on Wednesday.
MJ Knighten, Steph Pasquale and Kiki Stokes were each named to the 18-player first team, while Emily Lockman was one of 18 players named to the second team.

Nebraska's three first-team selections tied Minnesota for the second-highest total in the conference, trailing only Michigan's four first-team selections.

The Huskers' four all-conference selections ranked third in the league, trailing Michigan (7) and Minnesota (5).

Knighten was one of only six unanimous selections.

Lockman earned All-Big Ten honors for the third straight season, after also earning second-team accolades in both 2013 and 2014. Lockman was also named the pitcher on the Big Ten All-Defensive team.

Knighten earned first-team All-Big Ten honors after being a second-team selection in 2014. She averaged more than one hit, run and RBI per game in Big Ten play.

Pasquale earned her first All-Big Ten honor after being a three-time All-Atlantic-10 selection at Temple.

Stokes earned the first all-conference award of her career.
Offense Challenging School Records
Nebraska's offense has been prolific this season, so it should come as no surprise that the Huskers are challenging several school records.
Nebraska has already set school records for runs (376), runs per game (7.2) and RBIs (348).

The Huskers are also on pace to finish with the highest batting average, slugging percentage and on-base percentage in school history.

Nebraska's current .344 batting average is .034 higher than the school record (.315 in 1995).

Nebraska has never slugged .500 in a season, but the Huskers are currently slugging .518, .023 higher than the school record (.495 in 2014).

Nebraska has never posted a .400 on-base percentage, but the Huskers currently own a .440 on-base percentage, .049 higher than the school record (.391 in 2011).
Huskers Put up B1G Numbers
Nebraska put up big offensive numbers during its 23-game Big Ten Conference schedule.
In conference play, Nebraska ranked second in the Big Ten in batting average (.345), triples (5), runs scored (186), runs per game (8.1), walks (114) and on-base percentage (.461).

Senior Steph Pasquale produced 36 RBIs during the conference season, the second-highest total in Big Ten history, trailing only Erika Leonard's 37 RBIs this spring.

Sophomore MJ Knighten ranked second in the league with a .475 average and 38 hits in Big Ten play. Knighten's 38 hits during the conference season tied for the eighth-highest total in Big Ten history.
Armstrong on Fire At the Plate
Alicia Armstrong ended the regular season on a tear, as the junior has been a remarkably tough out recently.
Over the final 13 games of the regular season, Armstrong batted .472 (17-for-36) with a .620 on-base percentage. During that stretch, Armstrong produced four doubles and three home runs, while totaling 21 RBIs.

Armstrong has been retired only nine times in her last nine games, as she has reached base safely in 25 of her last 34 plate appearances (.735 on-base percentage).

Over the last nine games, Armstrong is 13-for-22 (.591) with 10 walks and two hit-by-pitches. She has added three doubles, two homers, 12 RBIs and a 1.000 slugging percentage.

Armstrong set a school record with four walks vs. Northwestern on April 19 to begin a streak of reaching base safely in 12 consecutive plate appearances. She went 3-for-3 against Creighton two days later and had four walks and one hit-by-pitch in her first five plate appearances of an April 25 doubleheader at Wisconsin.

On the season, Armstrong has posted career highs of 23 walks and 10 hit-by-pitches. Her 10 hit-by-pitches tie for the sixth-highest total in school history.

Armstrong owns a .474 on-base percentage this spring. Her career high is .397 as a freshman in 2013.
Muir Produced Career Weekend
Kylee Muir had a big weekend against Illinois in the final home games of her career last weekend.
Muir went 5-for-6 in the series with two home runs, five runs scored and seven RBIs. She reached base safely in nine of her 10 plate appearances, posting a .900 on-base percentage to complement an .833 average and 1.833 slugging percentage.

In game two, Muir went 3-for-3 with two home runs and six RBIs. She set career highs in hits and RBIs, while recording the first multi-homer game of her career.

Muir's six RBIs in game two vs. Illinois are the most RBIs by a Husker this season.

Muir increased her season batting average .023 in the Illinois series, entering the weekend with a .282 average and ending the regular season with a .305 average.

On the season, Muir owns a career-high .305 average, .469 slugging percentage and .413 on-base percentage. She has also set career highs in walks (23) and home runs (5), while she needs one RBI and two hits to tie her career highs in those categories.
Lockman Pitching Well
Junior Emily Lockman has been strong in the circle for Nebraska over the past month.
Over Nebraska's last 15 games, Lockman has made 13 appearances and eight starts, compiling a 5-2 record with a 1.84 ERA in 49.1 innings. She has thrown two shutouts during that stretch and added one save.

Lockman has allowed two earned runs or less in 12 of her last 13 appearances, including seven scoreless outings.

Following Nebraska's final game at Ohio State on April 5, Lockman's season ERA stood at 5.21. Fifteen games later, Lockman has lowered her ERA by 1.00 (4.21).

Lockman has appeared in each of NU's last six games, posting a 2-1 record with one save and a 1.40 ERA.

Lockman did not allow an earned run in either of her two starts vs. Illinois last weekend.