NEB Softball: Nebraska Prepares For Final Non-Conference Weekend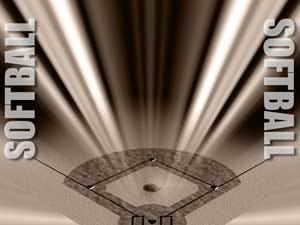 Posted By: Sports
The 14th-ranked Nebraska softball team faces its final weekend of non-conference competition this Friday, Saturday and Sunday at the Jayhawk Invitational, hosted by the University of Kansas.
The Huskers open play against Jackson State on Friday at 10:30 a.m. before facing Northern Illinois on Saturday at 1 p.m. Nebraska then faces a rematch with Jackson State at 10:30 a.m. on Sunday, before concluding the tournament at 1 p.m. against the host Kansas Jayhawks.
Fans unable to make the drive down to Lawrence can follow every game live. Veteran softball play-by-play announcer Nate Rohr will call every game for a free radio broadcast on Huskers.com, while live stats will also be available on the Official Website of Nebraska Athletics. Fans who are unable to listen to this weekend's action are encouraged to follow @HuskerSoftball on Twitter, which features in-game updates of every Nebraska game.
Husker fans wishing to see their team in person will finally get their chance next week, as the Jayhawk Invitational marks the end of Nebraska's 27-game, season-opening road trip. The Huskers have been on the road for six consecutive weekends, but that changes next week when NU hosts a four-game homestand at Bowlin Stadium.
Nebraska opens its home schedule on Wednesday, April 19 at 5 p.m. against the Iowa State Cyclones. The Huskers then open Big Ten Conference play on Friday, Saturday and Sunday against Minnesota. Nebraska is ranked 14th in this week's polls, while the Golden Gophers are ranked 15th. Season and single-game tickets are available for purchase on Huskers.com.
The Huskers look to improve upon their 15-8 record heading into next week's homestand. For just the second time in six weekends, Nebraska will not face a ranked team in Kansas this weekend. NU is 11-2 against unranked opponents this season, with both defeats coming in 1-0 losses. Overall, Nebraska has outscored its unranked opponents 67-14. The Husker offense is average just over 6.0 runs per game against unranked competition, while the NU pitching staff is holding unranked teams to 1.1 runs per game, including a 0.80 ERA (10 earned runs) in 87.0 innings. Senior Tatum Edwards is 5-2 with a 0.63 ERA and two shutouts in seven starts against unranked teams, while sophomore Emily Lockman is 6-0 with three shutouts in six starts against non-ranked opponents.
Senior Taylor Edwards is batting .525 against unranked teams with four doubles, four home runs and nine RBIs. Freshman Austen Urness is hitting .452 against unranked opponents with seven RBIs.
Scouting the Jackson State Tigers (5-16)
Jackson State brought an 11-game losing streak into a Wednesday doubleheader at Memphis. The Tigers are 5-16 overall. JSU's last victory came in a 4-3 win at SIU Edwardsville on Feb. 22.
The Tigers are hitting .189 as a team and averaging 2.4 runs per game. Lauren Aikens is the only starter hitting above .300, as she owns a .328 average with team-high totals of 19 hits, five doubles and 12 RBIs. Chelsea Smith owns the next highest average at .226, and she has slugged one of JSU's two home runs. Denisha Knight owns the other home run. Canessa Swanson owns a .133 average, but she has scored a team-high 11 runs thanks to nine walks, two hit-by-pitches and 11 stolen bases. As a team, Jackson State excels in reaching base, as the Tigers have drawn 59 walks and been hit by 13 pitches to post an on-base percentage .100 higher than their batting average.
In the circle, Jackson State owns a 5.57 ERA and is allowing 6.5 runs per game. JSU's defense has committed 46 errors and allowed 49 unearned runs in 21 games, an average of 2.2 errors per game and 2.3 unearned runs per contest. The trio of Breea Jamerson, Sybil Lozana and Kelsey Townsend make up the Tiger staff. Townsend has appeared in 18 of 21 games with 13 starts, posting a 3-10 record with a 6.62 ERA in 70.2 innings. Opponents are hitting .348 against her with 25 doubles and seven home runs. Jameson owns the Tigers' other two victories, compiling a 2-5 record. She boasts a 3.00 ERA in 42.0 innings and opponents are hitting just .240 against her, and Jamerson is the only Tiger pitcher with more strikeouts than walks. Lozana is 0-1 on the year with a 6.75 ERA in 28.0 innings. Opponents are hitting .409 against her, and she has walked 29 with 10 wild pitches.
Nebraska and Jackson State are meeting for the first time this weekend.
Scouting the Northern Illinois Huskies (7-9)
Northern Illinois dropped both games of a Tuesday doubleheader at UMKC, and the Huskies bring a 7-9 record into play this weekend. NIU has lost three straight games and five of its last six. Despite a losing record, the majority of Northern Illinois' games have been close. The Huskies own a 3-3 record in one-run games, while five of their nine losses have been by two or fewer runs.
Offensively, NIU is hitting .266 as a team and averaging 3.9 runs per game. Nicole Gremillion owns a .377 average with four doubles, while Kayti Grable is batting .313. Rebecca Rupard has started only nine of Northern Illinois' 16 games, but she has produced a team-high .458 average and hit one of the Huskies' four home runs. Emily Naegele and Shelby Miller are tied for the team lead with six RBIs each.
In the circle, Northern Illinois owns a 3.26 ERA and is allowing 4.2 runs per game. NIU has struck out only 28 batters in 105.1 innings, while walking 35. The staff has been hurt by a Husky defense that has committed 31 errors in 16 games, posting a .936 fielding percentage that has led to 18 unearned runs in 19 games. Jessica Sturm is the staff ace, and she owns a 4-3 record with a 0.77 ERA in 45.2 innings. Only five of the 12 runs Sturm has allowed have been earned. Rebecca Rupard has made a team-high eight appearances and is 1-4 with a 5.93 ERA in 28.1 innings. Allyson Hecht (2-0, 3.13 ERA in 15.2 IP) and Skylar Weinstein (0-1, 4.97 ERA in 12.1 IP) have seen the most action behind Sturm and Rupard, while Angela Roberts (0-1, 9.33 ERA in 3.0 IP) rounds out the staff.
The all-time series between Nebraska and Northern Illinois is tied 2-2. NIU has won the last two meetings, but the teams have not met since 1992, one year before Rhonda Revelle became Nebraska's head coach.
Scouting the Kansas Jayhawks (17-7)
Kansas opened its home schedule with back-to-back 8-0 wins over South Dakota State on Tuesday. The Jayhawks have won six straight games and 11 of their last 13 while bringing a 17-7 record into play this weekend.
Offensively, KU is hitting .399 as a team while averaging 4.7 runs per game. Six Jayhawks are batting better than .300, led by Chaley Brickey's .449 average. Brickley also leads KU with seven doubles, six home runs and 16 walks, while producing 20 RBIs. Maddie Stein is hitting .365 with a team-high 22 RBIs. Taylor Hatfield owns a .328 average and Harli Ridling is hitting .306 with four homers and 18 RBIs. Ashley Newman is batting .305 with six stolen bases and Lily Behrmann rounds out the .300 hitters with a .304 average.
In the circle, Kansas boasts a 1.61 staff ERA while allowing 1.8 runs per game. The Jayhawks have thrown nine shutouts this season, including three straight and shutouts in four of their last five games. Kelsey Kessler is KU's ace, as she owns a 10-5 record with a 1.60 ERA in 100.2 innings. While throwing more than 62 percent of the Jayhawks' total innings, Kessler has limited opposing hitters to a .171 average, striking out 131, an average of 9.1 strikeouts per seven innings. She has walked only 13 batters, owning a strikeout-to-walk ratio of nearly 12-to-1. Alicia Pille is Kansas' No. 2 pitcher, and she owns a 6-2 record with a 1.67 ERA in 50.1 innings. Alex Jones (0-0, 2.33 ERA in 6.0 IP), Sophia Templin (1-0, 0.00 ERA in 3.2 IP) and Beth Wilson (0-0, 0.00 ERA in 0.2 IP) round out the Jayhawk staff.
Nebraska trails the all-time series with Kansas, 54-52. The Huskers have won four straight in the series and six of the last seven. The teams last met as Big 12 Conference foes in 2011, when Nebraska swept a two-game series in Lawrence by a combined score of 11-1. The series is tied 19-19 in Lawrence, but the Huskers own a 9-2 edge at Arrocha Ballpark.
Quick Hitters
The information below provides a quick glimpse of a few brief notes heading into the Jayhawks Invitational in Lawrence, Kan., this weekend.
The Huskers are 449-255 (.638) all-time in the month of March. NU posted a 14-3 record last March.
24 of the 51 runs Nebraska has allowed this season have scored with two outs (47 percent).
Six of the eight teams to beat NU this season are ranked in the top 20 this week, including five top-10 teams.
Nebraska is 15-2 this season when recording at least five hits, but is 0-6 when totaling fewer than five hits.
The Huskers are 13-1 this season when scoring first.
The Edwards twins have homered in the same game nine times in their careers.
Tatum Edwards is three RBIs shy of cracking Nebraska's all-time top 10 in RBIs.
Taylor Edwards is expected to make her 85th consecutive start at catcher against Jackson State on Friday.
Hailey Decker is expected to make her 85th consecutive start at second base against Jackson State on Friday.
Taylor Edwards Posts 25-Game Hitting Streak
Senior Taylor Edwards saw her career-long hitting streak end at 25 games, when she went 0-for-2 against Fresno State last Sunday. Edwards' streak ended just one game shy of tying Anne Steffan's school record. Edwards' streak began in game three of the 2013 NCAA Super Regional at No. 3 Oregon. Her final game of the streak was against No. 6 Washington on March 9, when she produced a pair of hits, including a walk-off, two-run home run with two outs in the bottom of the seventh inning.
Although she narrowly missed tying the school record for longest hitting streak, Edwards joined Steffan as the only players in program history to record a 20-game hitting streak. Edwards did establish an NU record for longest hitting streak to open a season by hitting safely in the first 22 games this spring. Edwards hit (35-for-72) during her season-opening streak and batted .471 (40-for-85) overall during her 25-game hitting streak.
Edwards' hitting streak was made more impressive by the fact that NU faced a top-15 opponent in 13 of the 25 games during the streak. During that time, Edwards faced off against an All-America pitcher eight times, not including matchups against 2014 All-America candidates Ally Carda (UCLA) and Bryana Walker (Washington).
Walk-Off Homers Becoming More Frequent
Senior Taylor Edwards powered Nebraska to a 2-1 come-from-behind victory over No. 6 Washington last Saturday at the Judi Garman Classic. The Huskers trailed by one with a runner on first and two outs in the bottom of the seventh inning, when Edwards blasted a 2-2 pitch over the left field wall for a towering two-run homer. Edwards' homer marked the third straight season Nebraska has hit a walk-off homer. Kiki Stokes hit a walk-off three-run homer in the 10th inning against New Mexico State last season, while Brooke Thomason belted a walk-off grand slam against Northwestern in 2012, helping the Huskers rally from a one-run deficit in their first Big Ten Conference game. Prior to Thomason's blast, the last Husker walk-off homer came a decade earlier in 2002.
Tatum Edwards Joins Elite Clubs
Senior Tatum Edwards joined a pair of impressive groups last weekend. She hit her 30th career double against Cal State Fullerton and scored her 100th career run against the Titans. By hitting her 30th double, Edwards became the sixth Husker to produce 30 career doubles and 30 career home runs. By scoring her 100th run, Edwards became the 11th Husker to produce 100 career hits, RBIs and runs. Tatum joined her twin sister Taylor as a member of both exclusive clubs.
Tatum Joins Twin Sister Taylor in 30/30 Club
The All-American Edwards twins have each joined Nebraska's exclusive 30/30 club. Taylor Edwards joined the club during her junior season, while Tatum joined the group following her 30th career double at Cal State Fullerton on March 8. Together, the senior twins are two of only six players in school history to produce 30 career doubles and 30 career home runs. Taylor and three-time All-American Ali Viola are the only Huskers in the 30/30 club who reached both milestones prior to their senior season. The Edwards twins are also bidding to join Viola as the only Huskers to produce 40 career doubles and 40 career home runs.
Tatum Edwards Joins 100-100-100 Club
Tatum Edwards has joined her twin sister Taylor as the 11th Husker to produce 100 career hits, RBIs and runs scored. While Taylor joined the 100-100-100 club last season – becoming the third player in school history to reach each milestone prior to her senior season – Tatum added her name to the list on March 8 at Cal State Fullerton.