NEB Softball: NU Runs Past Broncos, 11-3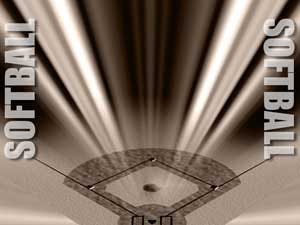 Posted By: Sports
NU Runs Past Broncos, 11-3

Fullerton, Calif.
– The Nebraska softball team scored eight times in the fifth and sixth innings to break a 3-3 tie en route to an 11-3 run-rule victory over Boise State on Friday in Fullerton, Calif.
Nebraska (10-11) pounded out 11 hits en route to their 10th victory of the season and seventh run-rule win. The Huskers also drew seven walks and were hit by a season-high four pitches. NU scored in every inning but one, including four innings with multiple runs.
Senior Kylee Muir and juniors Alicia Armstrong, Mattie Fowler and Dawna Tyson all produced two hits in the win. Tyson added her second homer of the season, as she and Muir each produced a pair of RBIs. Sophomore Cassie McClure was 1-for-3 with a season-high four RBIs.
McClure (6-2) also earned the win in the circle, allowing three runs on five hits in 5.0 innings. Junior right-hander Emily Lockman came on in relief with two on and none out in the top of the sixth and pitched out of the jam without allowing a run.
Rachel Rodriguez (3-9) took the loss for Boise State, which fell to 8-17 on the year.
The Broncos grabbed an early 2-0 lead in the top of the first on a two-run home run from Makenzie Sullivan.
Nebraska answered back in the bottom of the second. Muir drew a leadoff walk and scored on a game-tying, two-run homer from Tyson.
The Huskers then grabbed a 3-2 lead in the bottom of the third. Armstrong reached on an error to begin the inning, winding up at second base. She moved to third on a ground out from McClure and scored on an RBI single from Muir.
Boise State tied the game at 3-3 in the top of the fourth on a two-out, RBI single from Sara Ketelsleger.
Nebraska answered right back with a four-run bottom of the fourth to take a 7-3 lead. Stokes drew a one-out walk that was followed by singles from Knighten and Armstrong that loaded the bases. McClure then helped herself with a three-run double to right. The Huskers then capped the inning on a sacrifice fly from senior Steph Pasquale that scored freshman pinch runner Taylor Otte.
The Huskers added two more runs in the bottom of the fifth. Sophomore Kat Woolman singled with one out and stole second base. Stokes then walked and with two outs, Armstrong was hit by a pitch to load the bases. McClure then drew a bases-loaded walk to score Woolman, before Stokes scored to give Nebraska a 9-3 lead on a bases-loaded walk to Muir.
NU then wrapped up the run-rule victory with two more runs in the bottom of the sixth. Tyson was hit by a pitch to begin the inning before Fowler singled and Woolman was hit by another pitch. Stokes then drew a bases-loaded walk to score freshman pinch runner Laura Barrow. Following an out, Armstrong lined a ball to the gap in left center and settled for an RBI single as Woolman scored the game-ending run.
Nebraska wraps up day one of the Easton Invitational against Charleston Southern.