NEB Softball: Taylor Edwards Invited to Team USA Selection Camp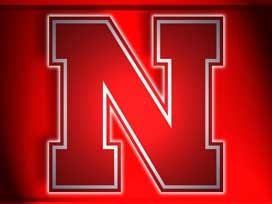 Posted By: Sports
sports@klkntv.com
Former Husker Taylor Edwards was one of 43 athletes invited to attend the 2016 USA Softball Women's National Team Selection Camp, the Amateur Softball Association (ASA) and USA Softball announced on Thursday.
The selection camp will take place Jan. 2-8, 2016, at Bill Barber Park in Irvine, Calif. Seventeen players will be selected for the 2016 team, which will compete at the World Cup of Softball XI, the XV World Baseball Softball Confederation Women's World Championship and the Japan Cup.
"It's an awesome feeling to be recognized for all the years of hard work I've put into the sport that I love and to possibly be able to represent my country," Edwards said. "It's an honor to be one of the few players to be chosen.
"My goals are to just have fun and be the player I have been since day one. I want to give it my all and leave it all on the field."
The only All-America catcher in school history, Edwards was a two-time All-American at Nebraska. As a senior in 2014, Edwards was recognized as a first-team All-American and the Division I Catcher of the Year. She is the Huskers' all-time leader in home runs (54), walks (150) and hit-by-pitches (39), and she ranks second in school history in RBIs (202), extra-base hits (95), third in runs (177) and total bases (423), fourth in slugging percentage (.629), fifth in doubles (41) and sixth in hits (220).
Two years after completing her Husker career as the nation's top catcher, Edwards was recognized as the top catcher in the National ProFastpitch (NPF) league this past summer. A 2015 first-team All-NPF selection, Edwards helped the Chicago Bandits to the NPF title by ranking second in the league in home runs and RBIs. She was joined on the Bandits' championship team by her twin sister Tatum, also a two-time All-American at Nebraska.
USA Softball Release: http://www.teamusa.org/USA-Softball/News/2015/October/15/Initial-invites-sent-for-2016-WNT-Selection-Camp

List of Invitees: http://www.teamusa.org/USA-Softball/Team-USA/Women