Neb. US attorney helps collect more than $8M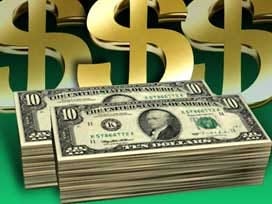 The Nebraska U.S. Attorney's office helped collect more than $8 million in fiscal 2010. Most of the money collected _ some $6.3 million _ as related to civil lawsuits, but $1.7 million was collected in criminal actions.
Some of the money collected goes to compensate victims directly, but the criminal fines and felony assessments help fund state victim assistance programs.
And some of the money helps the federal budget. Nebraska U.S. Attorney Deborah Gilg says the collections were especially important during this past year because of the weak economy.