NEB Vball: Huskers Announce 2017 TV Broadcast Schedule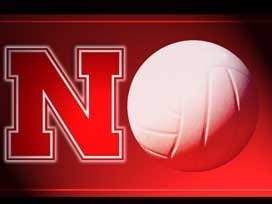 Posted By: Sports
sports@klkntv.com
Courtesy: UNL Media Relations
The Nebraska volleyball team will make 15 regular-season television appearances in 2017, as the Big Ten Conference released its composite TV schedule for the season on Thursday.
The Huskers will play one match on ESPNU at Michigan on Sunday, Oct. 29, and the Big Ten Network will televise at least six Husker matches this fall: vs. UCLA (Sept. 8), at Penn State (Sept. 22), vs. Minnesota (Sept. 29), at Wisconsin (Oct. 11), at Michigan State (Oct. 27) and vs. Maryland (Nov. 8).
The Huskers' home match against Wisconsin on Sept. 30 is available for BTN selection as well but will not be determined until 12 days before the match. If not selected by BTN, the match will be televised on NET, which will televise six other matches throughout the regular season.
The home matches scheduled for an NET broadcast are: UCLA (Sept. 9), Michigan State (Oct. 4), Northwestern (Oct. 20), Illinois (Oct. 21), Rutgers (Nov. 12) and Iowa (Nov. 25). All matches on NET will also be streamed on BTN2GO.com.
NU will open the season against Oregon on Friday, Aug. 25 at 4 p.m. (CT) in Gainesville, Florida. That match will be streamed on ESPN3. The Huskers will play at Florida on Saturday, Aug. 26 at 4 p.m. (CT), and that match will be televised on the SEC Network (DirecTV Channel 611, DISH Channel 408, Spectrum – Time Warner Cable Channel 384).
The five home matches that are not televised will be streamed on BTN Plus with a subscription. Those matches are the Sept. 1-2 Ameritas Players Challenge matches (UMBC, Oral Roberts and Saint Mary's), and against Purdue and Indiana on Nov. 3 and 4, respectively. A complete list of web streams will be released at a later date.
Nebraska will hold its annual Red/White Scrimmage on Saturday, Aug. 19 at 7 p.m. at the Bob Devaney Sports Center. It will not be televised or streamed online but will have a Husker Sports Network radio and Huskers.com audio broadcast. Tickets are available for the match here.