NEB Vball: Huskers Will Face Oregon, Florida at 2017 VERT Challenge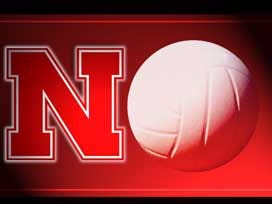 Posted By: Sports
sports@klkntv.com
Courtesy: UNL Media Relations
Huskers Will Face Oregon, Florida at 2017 VERT Challenge
The Nebraska volleyball team will begin the 2017 season with matches against Oregon and Florida at the VERT Challenge in Gainesville, Florida next August. The University of Florida announced the tournament matchups on Monday.
The Huskers, coming off their second straight NCAA Semifinals appearance and the Big Ten Conference title, will begin the season on Friday, Aug. 25 against Oregon, which reached the NCAA Tournament second round in 2016. On Saturday, Aug. 26, Nebraska will face Florida, which also advanced to the second round this past season. The 2017 VERT Challenge will be the third edition of the four-team tournament that also includes Texas. It will mark the second time the Huskers face Oregon and Florida, but the first time in the same tournament. Nebraska beat Oregon, 3-2, in 2015 in Austin, Texas. Last year the Huskers beat the Gators, 3-1, in Eugene, Oregon. The Huskers are 3-1 all-time in the tournament.
Times and ticket information for all matches will be announced at a later date. Nebraska will host the VERT Challenge in 2018.
The four matches will mark the volleyball debut of the newly-renovated Exactech Arena at the Stephen C. O'Connell Center. Florida played its entire 2016 campaign in the Lemerand Center Gym while the O'Connell Center received a $64.5 million renovation that was completed December of 2016.
2017 VERT CHALLENGE
Friday, Aug. 25 – Florida vs. Texas; Nebraska vs. Oregon
Saturday, Aug. 26 – Florida vs. Nebraska; Oregon vs. Texas
VERT CHALLENGE NOTES
• A total of 10 players who received AVCA All-America recognition in 2016 from the four teams will return in 2017, including Nebraska setter Kelly Hunter (second team), outside hitter Mikaela Foecke (honorable mention) and middle blocker Briana Holman (honorable mention).
• Nebraska, Florida, and Texas all rank among the top 10 Division I programs in terms of all-time winning percentage.
• Nebraska, Florida and Texas have combined for 24 NCAA Semifinals appearances since 1992, with each of them ranking in the top five among all Division I teams in total final fours during that span.
• The four programs have combined for 15 NCAA Regional Championship appearances since 2011.
• All four programs have appeared in each of the last six NCAA Tournaments, while Nebraska's active streak of 35 consecutive berths is the third-longest in history, and Florida's active run of 26 is tied for the fourth-longest in history.
• Nebraska and Florida were the only teams in the nation to end the 2016 season ranked in the top 25 in five major statistical categories: hitting percentage (seventh, .287), assists per set (23rd, 13.32), kills per set (ninth, 14.43), blocks per set (13th, 2.82) and opponent hitting percentage (fourth, .147).