NEB WBB: Huskers Bitten By Bulldogs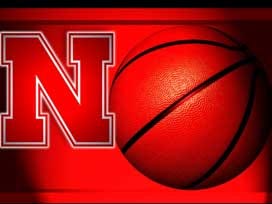 Posted By: Sports
sports@klkntv.com
Courtesy: UNL Media Relations
Lincoln – Jessica Shepard produced her fourth double-double of the season with a game-high 23 points and a season-high 16 rebounds, but the Nebraska women's basketball team suffered an 84-70 setback to visiting Drake on Tuesday night at Pinnacle Bank Arena.
The Huskers slipped to 3-6 with the loss, while the preseason Missouri Valley Conference favorites from Drake improved to 4-3.
Nebraska worked its way to a 33-32 halftime lead despite first-half foul trouble from Shepard. The 6-4 forward from Fremont, Neb., did not hit a field goal in the first half and scored just one point to go along with 10 first-half rebounds in 13 minutes.
Havers, a 6-5 senior center from Mattawan, Mich., responded with her best offensive performance of the season, going 5-for-6 from the field to produce 11 points. She added just three more points in the second half to finish with a season-high 14 in her second double-figure scoring effort of the season.
Freshman Grace Mitchell stepped up in Shepard's absence in the first half. The 6-2 forward from Wellington, Kan., scored five of her career-high seven points in the half, while adding a pair of first-half steals to help the Huskers erase Drake's 23-16 lead with 7:43 left in the second quarter.
Mitchell hit her first jumper with 6:05 left to cut Drake's margin to 25-21, before she added her first steal with 3:52 left in the half. Following the steal, Mitchell was fouled, and Havers hit a jumper later in the possession to pull the Big Red within 26-25. On Drake's next possession, Mitchell came up with another steal, but missed a jumper at the offensive end. Drake answered with a jumper from Becca Jonas to put the Bulldogs back up by three before Mitchell answered with the first three-pointer of her young career to tie the game at 28 with 2:15 left in the first half.
Shepard scored her only point of the half on a free throw with 1:39 left, before freshman Hannah Whitish added a layup off a defensive rebound and an assist from fellow freshman Nicea Eliely to give the Huskers a 31-28 edge with 1:22 left in the half. Whitish's layup capped a 15-5 Husker surge that allowed them to take a halftime lead to the locker room.
But in the second half, Drake dominated on the offensive end. Although Shepard hit 8-of-14 field goals and 5-of-8 free throws to score 22 points in the second half, Drake answered as a team by hitting 16-of-22 field goals from inside the arc after halftime. The Bulldogs also knocked down 5-of-10 second-half threes after going 4-for-14 from long range in the first half.
The Bulldogs took control by outscoring the Huskers 29-17 in the third period, before winning the final quarter 23-20.
Shepard's 23 points and 16 rebounds marked the 14th double-double of her career, as she finished 8-of-18 from the field, including 1-of-3 from three-point range marking her ninth consecutive game with at least one three-pointer. She added three assists, two blocks and a steal in 32 minutes.
Missouri Valley Conference Preseason Player of the Year Lizzy Wendell led three Bulldogs in double figures with 18 points, six rebounds, four assists and five steals. Fellow senior, point guard Caitlin Ingle, added a double-double with 13 points and 13 assists to go along with three rebounds and three steals for Drake. Ingle hit 5-of-8 shots from the field as one of seven Bulldogs to hit 50 percent or better from the floor. Wendell went just 8-for-23, including 0-for-6 from three-point range, although she became the fourth player in Drake history to reach 2,000 career points in the game.
Brenni Rose added 10 points on 4-of-6 shooting for the Bulldogs, while adding three rebounds and a steal in just 12 minutes off the bench. In all, eight Drake players scored seven or more points while hitting 31-of-64 shots from the field (.484), including 9-of-24 threes (.375). Drake also hit 13-of-19 free throws (.684), while outrebounding the Huskers, 42-34. Nebraska did win the turnover battle, 18-16.
Junior Jasmine Cincore managed seven points and a career-high four blocked shots for the Huskers, while Eliely and Maddie Simon each contributed six points.
As a team, Nebraska hit 27-of-64 field goals (.422), including 6-of-20 threes (.300), while connecting on 10-of-17 free throws (.588).
Nebraska closes its three-game home stand on Friday when the Huskers battle San Jose State. Tip-off between the Big Red and the Spartans is set for 7 p.m. with tickets available now at Huskers.com.