NEB WBB: Huskers Claim Fourth Straight NCAA Bid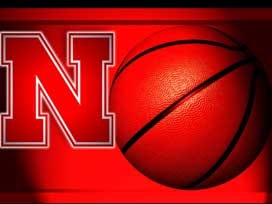 Posted By: Sports
Huskers Claim Fourth Straight NCAA Bid
Big Red to Battle Syracuse in South Carolina Friday
Lincoln – Nebraska's four seniors became the first class in school history to lead the Huskers to four straight NCAA tournaments, when they were included in the field of 64 for the NCAA Women's Basketball Tournament on Monday, March 16.
The NCAA Women's Basketball Selection Committee announced its bracket during the NCAA Selection Show televised live by ESPN. The Huskers, who gathered with athletic staff and supporters at the Hendricks Training Complex, celebrated after hearing that they were traveling to Columbia, S.C., as a No. 9 seed for the NCAA first and second rounds.
The Huskers (21-10, 10-8 Big Ten) will begin tournament play against Syracuse (21-9, 11-5 ACC) on Friday at 6:30 p.m. (CT). It will be the first meeting in history between the Big Red and the Orange. Nebraska's game will be televised nationally by ESPN2, with first-round whip-around coverage. Additional coverage will be available on ESPN3 and the Watch ESPN app.
First-round play at South Carolina will begin with the No. 1-seeded Gamecocks taking on 16-seed Savannah State on Friday at 4 p.m. (CT).
If the Huskers advance past the first round, they will play on Sunday, March 22 in Columbia, S.C., at a time to be announced later. The Columbia sub-regional is paired with the Chapel Hill, N.C., sub-regional in the Greensboro (N.C.) Regional, set for March 27-29. The NCAA Women's Final Four will be held in Tampa Bay, Fla., April 5-7.
Nebraska Coach Connie Yori said the Husker seniors showed their leadership, character and resiliency by getting the Big Red back in the Big Dance despite a mid-season injury to junior All-America point guard Rachel Theriot.
"I am really proud of this team for showing the ability to overcome adversity throughout the season," Yori said. "The seniors set the tone and found a way to get it done. We had a lot of young players go through injuries early in the season, and then we were hit hard by Rachel's season-ending injury. They are a mentally tough group of young women, and they overcame all those challenges to go 4-3 against some really good competition down the stretch. They definitely earned the right to play in the NCAA Tournament again."
Yori, who is in her 13th season at the helm of the Huskers, will be leading her seventh Nebraska team to the NCAA Tournament, with all seven appearances coming in the past nine seasons.
Nebraska seniors Emily Cady, Brandi Jeffery, Tear'a Laudermill and Hailie Sample, led the Huskers to their fourth consecutive NCAA Tournament after becoming the first class in school history to record four straight 20-win seasons. Nebraska is one of just 21 NCAA Division I teams around the nation to earn four consecutive trips to the NCAA Tournament. Twelve schools that had advanced to the NCAA Tournament in 2012, 2013 and 2014 had streaks snapped in 2015.
The Huskers, who are making their 13th overall NCAA Tournament appearance, will be searching for their ninth NCAA Tournament victory when they take on Syracuse, which tied for fourth with Duke in the final ACC regular-season standings.
The seniors have notched three of those victories, defeating Chattanooga in the first round in College Station, Texas, in 2013, before beating Texas A&M on the Aggies' homecourt. The win over A&M sent the Huskers to their second NCAA Sweet 16.
Last year, Nebraska earned a No. 4 seed before defeating Fresno State in the opening round in Los Angeles. The senior class is 3-3 in its three previous NCAA appearances.
Nebraska was one of seven Big Ten Conference teams to earn bids to the Big Dance, joining No. 1 seed Maryland, No. 3 seed Iowa, No. 5 seed Ohio State, No. 7 seed Northwestern, No. 8 seed Rutgers and No. 8 seed Minnesota.
The Big Ten Conference has not lost an NCAA Tournament first-round game the past two years, going 6-0 in 2013 and 5-0 in 2014. Maryland, which was a member of the Atlantic Coast Conference the past two seasons, also won both of its first-round NCAA Tournament games the past two years.
Nebraska's senior class has established school records for total wins (96) and winning percentage (.733, 96-35) over the past four seasons. The group needs one more NCAA Tournament win to match the previous school best of four NCAA victories set by the 2013 class of Lindsey Moore and Meghin Williams. The 2013 class advanced to NCAA Sweet Sixteens in 2010 and 2013.
While the seniors will try to add an impressive legacy at Nebraska, several freshmen have stepped up to play major roles in Theriot's absence this season.
Natalie Romeo has played the largest role of the group with 11 starts in Big Ten play, including nine in place of Theriot. Romeo averaged a team-leading 20 points in Nebraska's two Big Ten Tournament games, March 5-6. She also connected on 11 three-pointers in the two games, tying the Nebraska career record for three-pointers in conference tournament action. Her seven threes against Illinois tied a school record.
Freshmen Chandler Smith, Jasmine Cincore and Emily Wood also have seen increased playing time down the stretch for the Huskers, while sophomores Allie Havers and Esther Ramacieri and junior Anya Kalenta continue to provide valuable contributions.
Nebraska in the NCAA Tournament
First appearance: 1988
Total appearances: 13
(1988, 1993, 1996, 1998, 1999, 2000, 2007, 2008, 2010, 2012, 2013, 2014, 2015)
NCAA Tournament Record: 8-12
NCAA First-Round Record: 6-6
NCAA Sweet Sixteens: 2 (2010, 2013)
Highest Seed: No. 1 (2010)