NEB WBB: Huskers Close Australian Tour with Win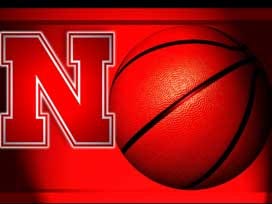 Posted By: Sports
sports@klkntv.com
Huskers Close Australian Tour with Win
Big Fourth Quarter Propels Big Red
Sydney, New South Wales, Australia – Sophomore Natalie Romeo scored 20 points and dished out five assists to lead four Huskers in double figures, as the Nebraska women's basketball team closed the competitive portion of its Australian Tour with a 76-56 victory over the Sydney Heat on Monday.
Romeo, a 5-7 guard from Martinez, Calif., knocked down 7-of-14 shots from the field, including 5-of-12 three-pointers to lead the Big Red with a game-high 20 points. It marked the third time in four games in Australia that Romeo scored 20 or more points.
Sophomore Jasmine Cincore added her best performance of the tour with 15 points, nine rebounds and four assists. The 5-9 guard from Arlington, Tenn., hit 5-of-9 shots from the field, including a three-pointer, while connecting on 4-of-5 free throws.
Allie Havers, a 6-5 junior center from Mattawan, Mich., pitched in 14 points and eight rebounds, while freshman forward Rachel Blackburn rounded out the Huskers in double figures with 10 points, seven rebounds and three assists.
Freshman Maddie Simon contributed six points and five rebounds, while redshirt freshman Darrien Washington managed five points and a game-high 12 rebounds for the Huskers. Anya Kalenta added four points and four boards, while sophomore guard Emily Wood rounded out the scoring with two points, two rebounds and two assists.
Nebraska trailed 12-9 at the end of a low scoring first quarter, before cutting the margin to 29-28 at halftime. The Huskers took control in the third quarter, outscoring the Heat 23-17 to take a 51-46 lead into the final period.
NU held a 60-54 lead with 4:33 left before closing the game out on a 16-2 surge that began with a Romeo three off an assist from Havers. Romeo returned the favor by finding Havers to push Nebraska's lead to 12 at 66-54 with 2:53 remaining. After Romeo hit 1-of-2 free throws, she found Havers with another assist to extend the Big Red margin to 69-54 with 1:40 left.
Cincore added a pair of free throws and two defensive rebounds, before Blackburn connected on a free throw. Cincore assisted Simon on a bucket before rounding out the scoring with a two-pointer of her own with nine seconds left to give Nebraska the 20-point victory.
As a team, Nebraska shot 41 percent (29-70) from the field, including 6-of-18 from three-point range. The Huskers hit just 12-of-21 (.571) free throws, but outrebounded Sydney 50-32. The Heat won the turnover battle, 15-9.
The Heat hit just 20-of-73 (.274) of its shots from the floor, including 5-of-27 (.185) three-pointers, while connecting on just 11-of-19 (.579) free throws. Tahlia Tupaea, who played for Australia in the FIBA U19 World Championships this summer, led Sydney with 12 points and six rebounds, while Darneka Rowe added 10 points and four boards.
Rohanee Cox, a professional and international legend who was the first aboriginal to represent Australia in the Olympics, helping the Opals to a silver medal in the 2008 Olympics, added eight points, three rebounds and two blocks. Cox was also a two-time WNBL MVP (2008, 2009).
In Monday's pregame gift exchange, the Huskers received handmade and painted returning boomerangs made by indigenous people of Australia. Pregame ceremonies also included national anthems performed by Paul Goodchild, who plays trumpet in the Sydney Symphony Orchestra.
The Huskers will spend a final day in Sydney on Tuesday before returning to Nebraska on Wednesday.