NEB WBB: Huskers Invite Fans to Free NCAA Selection Show Watch Party Mond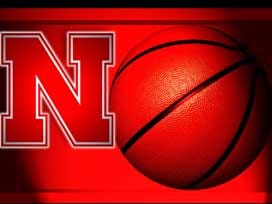 Posted By: Sports
Huskers Invite Fans to Free NCAA Selection Show Watch Party Monday
Lincoln – The Nebraska women's basketball team invites fans to join the Big Ten Tournament Champion Huskers at the NCAA Tournament Selection Show Watch Party on Monday, March 17 at Pinnacle Bank Arena.
Fans are encouraged to join the Huskers as they celebrate the announcement of their seed and destination for the first and second rounds of the 2014 NCAA Women's Basketball Tournament, which will be announced live on ESPN at 6 p.m. (CT). The event will be held in the main arena with the ESPN Selection Show being shown on the center cube. The event will last until shortly after 7 p.m., with the conclusion of the Selection Show on ESPN.
Admission to the Selection Show Watch Party is free and doors to Pinnacle Bank Arena will open at 5 p.m. Select concession stands will be open, while Sports Nightly on the Husker Sports Network will also originate live from the arena starting at 6 p.m.
The No. 13 Huskers closed the regular season with a 25-6 overall record, which included a 12-4 Big Ten mark, and a perfect 3-0 record at last week's Big Ten Tournament at Bankers Life Fieldhouse in Indianapolis. The Big Red not only captured their first Big Ten women's basketball title, they also claimed the first conference tournament title in Husker history.
Big Ten Player of the Year Jordan Hooper joined Big Ten Tournament Most Valuable Player Rachel Theriot on the all-tournament team. Hooper and Theriot, who were both first-team All-Big Ten selections, were joined by second-team All-Big Ten honorees Emily Cady and Tear'a Laudermill, and Big Ten All-Defensive Team member Hailie Sample in powering the Huskers to a 12-1 record over their final 13 games this season.
Nebraska, which has matched the second-highest victory total in school history (25) for the second straight season, will also try to advance to its second straight NCAA Sweet 16. If the Huskers can win two games in this year's tournament, they will return to Pinnacle Bank Arena for the 2014 NCAA Lincoln Regional, Saturday, March 29 and Monday, March 31.
The Huskers, who are looking to advance to their third NCAA Sweet 16 in the past five years, will be hosting NCAA Tournament games in Lincoln for the first time since 1993.
Nebraska has already sold more than 5,000 all-session and single-session tickets for the Lincoln Regional, and tickets will be on sale the night of the NCAA Selection Show Watch Party. Fans can also purchase tickets right now at Huskers.com.