NEB WBB: Huskers Travel to Top 10 Terps Thursday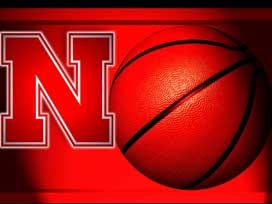 Posted By: Sports
sports@klkntv.com
Nebraska Cornhuskers (9-4, 0-2) at #8 Maryland Terrapins (12-2, 1-1)
Thursday, Jan. 7, 6 p.m. – XFINITY Center (College Park, Md.)
Television: BTN (Kevin Kugler, Stephanie White) Live Video: BTN2Go
Radio: Husker Sports Network (Matt Coatney, Jeff Griesch)
Thursday's Stations
KBBK 107.3 FM, Lincoln

KXSP 590 AM, Omaha

KRVN 880 AM, Lexington

KRGI 1430 AM, Grand Island

KSWN 93.9 FM, McCook

KWBE 1450 AM, Beatrice

KNCY 1600 AM/105.5 FM, Nebraska City

KHUB 1340 AM, Fremont

KHAS 1230 AM, Hastings

KSID 1340 AM, Sidney

KHAQ 98.5 FM, North Platte

KNEB 94.1 FM, Scottsbluff

KBRB 1400 AM, Ainsworth
Free Live Audio: Huskers.com
Huskers Travel to Top 10 Terps Thursday
The Nebraska women's basketball team continues its rugged opening to Big Ten Conference play when the Huskers travel to Maryland to take on the No. 8 Terrapins on Thursday. Tip-off between the Huskers (9-4, 0-2 Big Ten) and defending Big Ten champion Maryland (12-2, 1-1 Big Ten) is set for 6 p.m. (central) with live television coverage by BTN. Kevin Kugler and Stephanie White will be on the call.
The live Husker Sports Network radio call of Matt Coatney and Jeff Griesch can be heard on B107.3 FM (Lincoln), ESPN 590 AM (Omaha), KRVN 880 AM (Lexington) and for free on Huskers.com.
Nebraska, which will be facing its fourth top-25 team in four road games this season, is coming off an 85-62 loss at No. 14 Northwestern on Sunday. The Huskers surrendered a 17-0 first-quarter run to the Wildcats and were never able to recover to open conference play 0-2 for the second straight year. All four of Nebraska's losses this season have come to ranked foes, including setbacks at No. 1 UConn, No. 14 Northwestern, No. 22 Cal and a 74-68 home loss to USA Today No. 25 Iowa.
Maryland is coming off its first Big Ten loss since joining the conference last season, with an 80-71 setback to then-No. 9 Ohio State at the XFINITY Center in College Park, Md., on Saturday. The loss ended Maryland's 28-game home winning streak and snapped a 31-game winning streak against Big Ten foes, including 22 straight as a conference member.
The Terrapins, who are coming off back-to-back appearances in the NCAA Women's Final Four in 2014 and 2015, suffered their only other loss at No. 1 UConn with an 83-73 setback on Dec. 28.
Fast Five: Husker Quick Hitters
#33, Rachel Theriot, 6-0, Sr., G, Middleburg Heights, Ohio (12.7 ppg, 3.9 rpg, 7.0 apg)
• Rachel Theriot ranks eighth nationally with 7.0 assists per game. She is a Naismith Trophy, All-America, Lieberman Award, Senior CLASS Award, Academic All-America and WBCA Allstate Good Works Team candidate as a senior.
• A two-time preseason first-team All-Big Ten choice (2014, 2015), Theriot was an honorable-mention AP All-American as a sophomore in 2014, after leading the Big Red to their first Big Ten Tournament title as the MVP. She was a first-team All-Big Ten pick in 2014, and a Big Ten All-Freshman pick as a starter on Nebraska's 2013 NCAA Sweet 16 team.
• Theriot set the Nebraska single-season record with 234 assists as a sophomore in 2013-14. Her 15 assists at California on Dec. 12 marked the second-best performance of her career and tied for the fourth-best single-game total in school history. She owns 535 in her career, moving her within 28 assists of Nicole Kubik (563, 1997-2000) at No. 4 on the Nebraska career chart.
• Theriot is averaging 12.7 ppg as a senior, and ranks No. 18 in career points at Nebraska with 1,188. She needs 55 points to catch Brooke Schwartz (No. 17, 1,243, 1997-2000) on NU's all-time scoring list.
• Theriot produced her seventh career double-double and second of the season with 17 points and 15 assists at Cal on Dec. 12. She also had 20 points and 11 assists in NU's win over NC State on Dec. 3. She owns 13 career 20-point efforts and nine career double-digit assist games. Her four career games with 12 or more assists are the most by a Husker in history.
#4, Kyndal Clark, 5-7, Sr., G, Webb City, Mo. (5.5 ppg, 3.3 rpg, 2.3 apg, 1.7 spg)
• The 2014 Missouri Valley Conference Player of the Year as a junior, Kyndal Clark was a two-time all-conference player at Drake (2013, 2014). She was also an MVC All-Defensive choice as a sophomore in 2013, after earning a spot on the Valley All-Freshman Team in 2012. She was a member of the 2015 WBCA Allstate Good Works Team.
• Clark suffered a season-ending knee injury in the first game of her senior season at Drake (vs. South Dakota, Nov. 14, 2014). She graduated from Drake in May of 2015, after majoring in information systems.
• She produced a breakout performance with 17 points on 5-of-11 shooting from three-point range in the win over Evansville. Clark added a season-high four steals against the Purple Aces and matched that mark the next time out at California on Dec. 12. She put up three double-figure efforts in non-conference play, including a season-high 22 points in NU's win over Arkansas State on Dec. 21.
• She owns 75 career double-figure scoring performances, including 25 20-point games and four career 30-point efforts with a career high of 41.
• She scored 1,418 points and hit 222 three-pointers in her three seasons plus one game at Drake. She averaged 19.3 points per game and set the Missouri Valley Conference single-season record with 116 threes in 2013-14.
#5, Natalie Romeo, 5-7, So., G, Martinez, Calif. (15.5 ppg, 2.4 rpg, 4.1 apg, 1.5 spg)
• A high-energy guard who brings intensity and toughness to both ends of the court, Natalie Romeo is growing into one of the Big Ten's most explosive players. Romeo opened the season with 30 points on 6-of-9 three-point shooting against Arkansas Pine Bluff on Nov. 14. She has added three other 20-point games this season, including 24 points and six more threes in her return home to the Bay Area in an overtime loss at No. 22 Cal on Dec. 12. She closed non-conference play with 20 points and eight assists in a win over Arkansas State.
• Romeo ranks 11th nationally with 3.1 threes per game while leading the Huskers with 40 threes on 43 percent shooting from long range. Romeo is just the sixth sophomore in Nebraska history to hit 40 or more threes in a season, and will move into a tie for fifth (K.C. Cowgill, 41, 2001-02) among NU sophomores with her next three. She has been Nebraska's Big Ten Player-of-the-Week nominee four times in the first eight weeks of the season.
• Romeo started Nebraska's final 10 games of 2014-15 in place of the injured Rachel Theriot, beginning with a start against No. 5 Maryland at the XFINITY Center on Feb. 8, 2015. She managed eight points in that game. Over the final eight games of 2014-15, she led the Big Red with 15.4 points per game.
• Romeo finished with 51 threes in 2014-15 to produce the second-highest total by a freshman in NU history, trailing only school-record holder Jordan Hooper (67, 2010-11). Romeo achieved her total despite going 3-for-9 in non-conference play while missing eight games with a foot injury, (Nov. 28-Dec. 29, 2014). She has hit six or more threes five times in 37 career games, including twice in 13 games this season.
• Romeo led Nebraska by averaging 20.0 points in a pair of Big Ten Tournament games, including a season-high 26 points in a win over Illinois March 5. She tied a school record with seven threes against the Illini to set Nebraska's all-time conference tournament record. She also tied the Nebraska NCAA Tournament record with five threes in a 72-69 loss to Syracuse on March 20, 2015.
#32, Jessica Shepard, 6-4, Fr., F, Fremont, Neb. (19.5 ppg, 8.4 rpg, 2.0 apg, 1.2 spg)
• A five-time Big Ten Freshman of the Week and the first freshman in school history to be named to a national player-of-the-year watch list (Naismith), Jessica Shepard won her first Big Ten Player-of-the-Week award on Dec. 21. She added National Freshman-of-the-Week honors from the USBWA on Dec. 22, while her a spot on the NCAA.com Starting Five. She won those honors after scoring a Nebraska freshman record 35 points against Northern Arizona on Dec. 19, when she also set a career high with four steals. Shepard owns six 20-point efforts, 12 double-figure scoring performances and five double-doubles.
• Shepard is averaging 20.0 points and 11.0 rebounds in Big Ten play, including 28 points and eight rebounds (Dec. 31) against Iowa and 12 points and a career-high 14 rebounds at No. 14 Northwestern (Jan. 3).
• Shepard reached the 100-point (5 games) and 200-point (11 games) scoring marks faster than any Husker freshman in history. Shepard, who made her Big Ten debut with 28 points against Iowa (Dec. 31), owns 254 points. Only six freshmen in school history have reached the 400-point mark. She leads NU in scoring (19.5 ppg) and rebounding (8.4 ppg), and both season numbers would be Nebraska freshman records (Debra Powell, 15.4 ppg, 7.6 rpg, 1981-82).
• The top recruit in Nebraska history, Shepard was the No. 1 post and No. 3 overall recruit in the nation by ESPN last season. A first-team Parade All-American as a senior despite missing nearly all of her final year (ACL tear, Dec. 29, 2014), Shepard was the 2013 and 2014 Nebraska High School Player of the Year.
• Shepard averaged 12.8 points and 3.8 rebounds while helping the USA Basketball U18 Team to a 5-0 record and a gold medal at the 2014 FIBA Americas Championship.
#43, Rachel Blackburn, 6-3, Fr., F, Leavenworth, Kan. (6.1 ppg, 7.0 rpg, 1.8 apg)
• A fiery workhorse as a freshman, Rachel Blackburn was a leader for the Big Red on the glass and on the defensive end before missing three straight games with illness. She returned to the court in a reserve role at No. 14 Northwestern, scoring four points and grabbing a pair of rebounds in 15 minutes. Blackburn was sidelined by illness against Northern Arizona (Dec. 19) and Arkansas State (Dec. 21), before missing the Big Ten opener against Iowa (Dec. 31) with both illness and a strained knee.
• The No. 63 player in the nation by Blue Star and No. 69 by Prospects Nation, Blackburn was ranked as the No. 17 post in the country by ESPN coming out of high school last year. She became the first Husker to take four charges in a game (vs. NC State, Dec. 3) since All-American Kelsey Griffin did it at Baylor on Jan. 17, 2010. She was directly responsible for 10 first-half defensive stops to fuel a 20-0 second-quarter run in NU's win over NC State Dec. 3.
• Blackburn erupted for a career-high 14 points on 7-of-9 shooting against Evansville on Dec. 8. She added six rebounds and three assists in just 23 minutes against the Purple Aces.
• Blackburn averaged 7.5 points and 6.8 rebounds in 23.5 minutes per game in Nebraska's four-game tour of Australia in August of 2015. She led the Huskers by shooting 65 percent from the field.
• Blackburn led Leavenworth High School to back-to-back Kansas Class 5A state titles in 2014 and 2015. She set the Leavenworth High School record with a career 67.5 field goal percentage.
Scouting The Maryland Terrapins
Coach Brenda Frese leads No. 8 Maryland into Thursday's game with a 12-2 overall record and a 1-1 Big Ten mark. Both of Maryland's losses have come to current top-five teams (No. 1 UConn, Dec. 28; No. 5 Ohio State, Jan. 2) within the last two weeks. In fact, 10 of Maryland's 12 losses over the last three seasons have come to ranked teams, including four losses to No. 1 UConn, and three to No. 2 Notre Dame. UM's only losses to unranked teams during that span have come at Virginia (86-72, Jan. 23, 2014) and to Washington State in San Juan, Puerto Rico (70-64, Nov. 29, 2014).
During the 2015 calendar year, Maryland went 35-2 with both losses to No. 1 UConn.
The Terrapins return three starters from last year's squad that finished 34-3 overall, 18-0 in the Big Ten and won the Big Ten Tournament title before advancing to their second straight NCAA Women's Final Four.
Preseason first-team All-Big Ten choice Shatori Walker-Kimbrough leads Maryland with 18.1 points, 1.5 blocks and 2.4 steals per game. The 5-11 junior guard averaged 13.3 points and 5.6 boards per game last year.
Fellow first-team preseason all-conference selection Brionna Jones has added 14.6 points and a team-best 9.0 rebounds per game on the block. The 6-3 junior center averaged 12.4 points and 8.9 rebounds a year ago.
Senior Malina Howard returns to the starting five for the Terps, adding 4.9 points and 4.4 rebounds per game. An intelligent player who does a load of little things for Maryland at both ends of the court, the 6-4 Howard was a club teammate of Husker senior point guard Rachel Theriot.
Although not a starter, Brene Moseley has been a major contributor for the Terps the past four seasons. The 5-7 redshirt senior ranks third on the team in scoring with 14.0 points while leading Maryland with 6.7 assists per contest.
Sophomore Kristen Confroy, a 5-9 guard, has stepped into a starting role recently to add 7.8 points and 3.6 rebounds, while matching Walker-Kimbrough for the team lead with 27 threes on the season.
Maryland also features plenty of other weapons with Kiah Gillespie (8.9 ppg, 4.4 rpg), Tierney Pfirman (7.1 ppg, 4.0 rpg), Kiara Leslie (6.4 ppg, 4.9 rpg), Brianna Fraser (4.6 ppg, 3.4 rpg), A'Lexus Harrison (2.8 ppg, 3.1 rpg) and starter Chloe Pavlech (1.9 ppg, 1.3 rpg, 3.1 apg) providing significant contributions.
Overall, Maryland has 11 players who were top 60 national recruits out of high school, including four McDonald's All-Americans (Howard, Gillespie, Fraser and redshirting transfer from Baylor Ieshia Small).
Maryland has averaged 87.1 points per game, while surrendering just 54.9 points per contest. The Terps are shooting 50.4 percent from the floor, including 38.7 percent from three-point range. They have also hit a solid 74.1 percent of their free throws. Maryland has dominated the glass, outrebounding opponents 48.6-29.4 (+19.2), while nearly equaling the opposition in the turnover department (+0.1).
Nebraska is 0-4 all-time against Maryland, including a pair of losses against the Terrapins last season. The Huskers fell 59-47 on Feb. 8, 2015, in College Park, after dropping a 75-47 decision to the Terps at Pinnacle Bank Arena on Jan. 3, 2015. NU lost 90-71 to Maryland in the Big Ten/ACC Challenge on Nov. 28, 2012 in Lincoln, and suffered a 76-64 defeat at the hands of the Terps in the second round of the NCAA Tournament in College Park on March 25, 2008.
Huskers Putting Up Points at Pinnacle
Nebraska is averaging 83.9 points per game at Pinnacle Bank Arena this season, including three games with 90 or more points.
The Huskers own six games with 88 or more points at home this season, the most since the Huskers did it six times in 2009-10. The first, last and only time Nebraska scored 88 or more at home seven times in a season came in 1982-83.
Nebraska is shooting 48.3 percent from the field and 38 percent from three-point range at home and carry a plus-8.8 rebounding margin (45.3-36.5) and a plus-6.4 turnover margin.
Overall, the Big Red is averaging 79 points through 13 games this season, and have reached 80 points eight times. Last season, the Huskers scored 80 points just six times. Nebraska has not scored 80 points more than eight times in the regular season since 2009-10 (13).
Big Red Strong in Assist-To-Basket
Nebraska has shared the ball well early in 2015-16, producing 272 assists on 397 made baskets (68.5 percent), recording an assist on nearly seven out of 10 made field goals through 13 games.
No other Big Ten team has assisted on 65 percent of its made baskets this year, and only three other teams have reached 60 percent – Purdue (.638), Michigan State (.637) and Northwestern (.618).
Iowa (.593), Maryland (.592) and Rutgers (.574) are near 60 percent, while Minnesota (.559), Michigan (.550), Wisconsin (.530), Illinois (.529), Penn State (.516) all have recorded assists on more than half their field goals. Indiana (.465) and Ohio State (.449) round out the conference in that category, with Indiana ranking 11th in the league in scoring offense (70.3 ppg), while Ohio State ranks second (85.4 ppg).
Triple Threats: Three Things to Talk About
#11, Esther Ramacieri, 5-8, Jr., G, Repentigny, Quebec, Canada (0.9 ppg, 0.7 rpg)
• Esther Ramacieri had two points and two rebounds in two minutes against Northern Arizona on Dec. 19, in her return after missing four games with a concussion. She hit her first field goal (37th career game) in the closing minute of Nebraska's win over North Carolina Central on Nov. 21. She added her first Big Ten field goal with a layup against Northwestern on Sunday. She tied her career high with one assist in Nebraska's season-opening win over Arkansas Pine Bluff. Ramacieri appeared in 17 games in each of her first two seasons, with one career start (vs. Penn State, Jan. 15, 2015).
• Ramacieri missed much of the summer and preseason with a knee injury, but was cleared to play for the start of the 2015-16 regular season. She missed Nebraska's wins over NC State, Creighton and Evansville with a concussion suffered outside of competition/practice. She did not play at No. 22 California but was available. She missed the Big Ten opener against Iowa (Dec. 31) with an Achilles strain, before returning at No. 14 Northwestern on Jan. 3.
• Ramacieri is the fourth Canadian to play for the Huskers under Coach Yori, including Chelsea Aubry (2004-07), Kaitlyn Burke (2008-12) and Harleen Sidhu (2009-12).
#12, Emily Wood, 5-5, So., G, Salina, Kan. (1.6 ppg, 1.0 rpg)
• Emily Wood is making solid, consistent and reliable contributions as a sophomore, producing 18 points, 11 rebounds, eight assists and two steals in 74 minutes off the bench. She enjoyed a career night with six points on the first two three-pointers of her career while adding two rebounds, an assist and a steal in Nebraska's win over North Florida on Nov. 16. She added a three while notching career highs of five assists, three rebounds and 23 minutes played against Evansville on Dec. 8.
• Wood played in 10 games as a freshman after walking on to the Nebraska program. She claimed Nebraska's Teammate Award for her commitment to the Husker program in 2014-15. Wood had two points and five rebounds in 29 minutes as a freshman. In the summer of 2015, Wood started for NU on its four-game Australian Tour, averaging 4.8 points, 2.8 rebounds and 2.0 assists in 26 minutes per game.
• Wood was a first-team Kansas Class 5A all-state selection as a senior at Salina Central High School in 2014. Wood averaged 16.0 points per game as a senior, while hitting a school-record 91 threes. She hit 42.1 percent of her threes and 86.2 percent of her free throws as a senior.
#22, Allie Havers, 6-5, Jr., C, Mattawan, Mich. (7.0 ppg, 6.3 rpg, 1.2 bpg)
• One of the tallest Nebraska women's basketball players in history, Allie Havers is turning up her production with 7.0 points, 6.3 rebounds and a team-leading 1.2 blocks through 13 games as a junior. Havers made the first four starts of her career in place of Rachel Blackburn against Northern Arizona (Dec. 19), Arkansas State (Dec. 21), Iowa (Dec. 31) and No. 14 Northwestern (Jan. 3). Havers had a career-high 18 points at No. 22 Cal on Dec. 12, when she played a career-high 37 minutes off the bench. That followed on the heels of her first career double-double 14 points while adding career bests with 12 rebounds in a win over Evansville (Dec. 8). She added eight points against Creighton (Dec. 6), NC State (Dec. 3) and North Carolina Central (Nov. 21), when she pitched in 10 rebounds and a career-high three assists.
• Havers, who averaged 4.9 points and 3.0 rebounds in 14.8 minutes per game as NU's top post off the bench in 2014-15, owns nine double-figure scoring games in her career, including five as a sophomore last season. Two of her double-figure efforts have come in the Big Ten Tournament, including a career-high 17 points in a semifinal win over No. 19 Michigan State on March 8, 2014.
• Havers was NU's top post off the bench as a true freshman in 2013-14, averaging 3.2 points and 2.6 rebounds while playing in all 33 games. She averaged just over 10 minutes per contest.
#24, Maddie Simon, 6-2, Fr., G, Lincoln, Neb. (5.7 ppg, 1.1 rpg, 1.7 apg)
• Maddie Simon was growing her game quickly as a key contributor in the Husker lineup before suffering a broken arm in a fall outside of basketball activities on Dec. 7. Her recovery is going well and she is hopeful to return to action very early in the Big Ten Conference season. Simon produced two double-figure efforts before the injury, including 11 points and three assists in a win over Southern (Nov. 23) and 10 points and three assists against NC State (Dec. 3).
• Simon averaged 6.5 points, 4.0 rebounds and 1.0 assist during Nebraska's four-game summer tour of Australia in August of 2015. The 2015 Nebraska High School Player of the Year, Maddie Simon was a two-time first-team Super-State selection while leading Lincoln Pius X to the 2015 Class B state championship. She was the No. 149 player in the nation according to Blue Star and the No. 22 guard by ESPN in 2015.
• A tremendous all-around athlete, Simon won the Class A 100- and 300-meter hurdles championships at the 2015 Nebraska State Track & Field Championships. Her mother, Nicole Ali Simon, was the first female CoSIDA Academic All-American in the history of Nebraska athletics, competing for Coach Gary Pepin's national champion Huskers in 1983 and 1984.
#31, Anya Kalenta, 6-3, Sr., F, Minsk, Belarus (5.2 ppg, 4.8 rpg)
• Anya Kalenta produced a strong seven-point, 14-rebound effort in a win over Northern Arizona Dec. 19. She also had career bests with three blocks and 26 minutes. She produced the fourth double-figure scoring effort of her Nebraska career and second of the season with 11 points and six rebounds in a season-high 21 minutes off the bench in NU's win over NC State (Dec. 3). She had 10 points and eight rebounds in just 13 minutes in a win over North Florida (Nov. 16). She had eight points, eight rebounds, two assists and her first career steal against Evansville (Dec. 8). She notched career highs with four assists and three blocks against North Carolina Central (Nov. 23) when she also had seven points and six boards.
• Kalenta owns more points (68/38), rebounds (63/17), assists (7/1), blocks (7/3) and steals (3/0) than she had last season. She appeared in 12 games at Nebraska in 2014-15, competing in five of NU's first six games before missing NU's next nine games with a stress fracture in her foot. She also suffered a broken nose in preseason practice (Oct. 29, 2014), and battled anemia throughout the year. She established career highs with 14 points and eight rebounds in a season-opening win over Pepperdine Nov. 15, 2014.
• Kalenta earned third-team NJCAA All-America honors in 2013-14 at Vincennes University in Indiana. She transferred to Vincennes after spending her freshman season at Broward College in Florida in 2012-13. She ranked in the NJCAA's top 25 in scoring (20.8 ppg, 13th), rebounding (10.7 rpg, 22nd) and blocked shots (2.1 bpg, 20th) in her only season with the Trailblazers at Vincennes in 2013-14.
#34, Jasmine Cincore, 5-10, So., G, Arlington, Tenn. (3.3 ppg, 2.0 rpg, 1.0 apg)
• A two-time Tennessee Class 2-AA Player of the Year (2013, 2014), Jasmine Cincore battled ankle and foot injuries to play in 20 games for the Huskers as a true freshman. She totaled 25 points, 13 rebounds and 10 assists in 97 minutes on the season.
• Cincore has opened her sophomore season strong, producing 43 points, 26 rebounds and 13 assists in 168 minutes. She has set or tied career bests in every category, including a career-high eight points against Southern Nov. 23. She had a career-high four steals while matching a career-best with three assists against North Florida on Nov. 16. She tipped off the year with six points and three assists while adding career bests in rebounds (4) and blocks (1) against Arkansas Pine Bluff on Nov. 14.
• During Nebraska's 2015 summer tour of Australia, Cincore was NU's second-leading scorer with 10.0 points per game, while adding 4.0 rebounds and 2.3 assists in four games against Australian pro teams.
#50, Darrien Washington, 6-2, RFr., F, Oakland, Calif. (3.0 ppg, 3.3 rpg)
• Darrien Washington produced six points, five rebounds and an assist in eight minutes off the bench in her career debut against Arkansas Pine Bluff after enjoying a strong redshirt season in 2014-15. She added three points, five rebounds and her first career steal in six productive minutes against North Florida on Nov. 16. She did not play in seven consecutive games (coach's decision) before returning to action for one first-half minute against Northern Arizona on Dec. 19.
• Washington played on the Cal Stars Elite with current Husker sophomore guard Natalie Romeo.
• A first-team All-Oakland performer at Skyline High School, Washington averaged 16.5 points, 11.5 rebounds and 4.1 blocks per game as a senior. She scored 1,181 career points and came up just short of 1,000 career rebounds in high school.