NEB WBB: Murren Elects to Transfer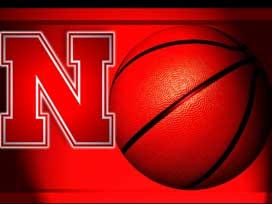 Posted By: Sports
Murren Elects to Transfer
Lincoln – Sophomore Sadie Murren has elected to transfer at the conclusion of the spring semester at Nebraska, and will likely pursue a playing opportunity at an NAIA or NCAA Division II school so she can play next season.
Nebraska Coach Connie Yori announced Murren's intention to transfer on Wednesday. Yori said she wished Murren nothing but the best for the remainder of her collegiate career.
"We are sorry to see Sadie go, but at the same time we completely understand her desire to play more," Yori said. "Sadie has been a great representative of our program the past two years. She is not only an outstanding shooter, she is an outstanding student and a great young person."
Murren played in 25 games for the Huskers in 2013-14. The 5-8 guard from Colon, Neb., averaged 2.6 points and 1.0 rebound in 8.3 minutes per game. She hit 15-of-30 three-pointers on the season and 10-of-14 free throws (.714) while hitting 20-of-43 shots (.465) overall. Murren was a two-time second-team Super-State selection at Wahoo High School in 2011 and 2012.
Nebraska is set to return four starters from its 2013-14 team that finished with the second-best record in school history (26-7), advanced to the second round of the NCAA Tournament and won the school's first conference tournament title. Nebraska's starting backcourt of honorable-mention All-America point guard Rachel Theriot, and second-team All-Big Ten guard Tear'a Laudermill, will join second-team All-Big Ten forward Emily Cady and Big Ten All-Defensive Team selection Hailie Sample. The Huskers lose All-American and Big Ten Player-of-the-Year Jordan Hooper at forward, but will add a six-player incoming freshman class that has been ranked among the top 10 classes in the nation.