NEB WBB: No. 12 Huskers Hope to Keep Rolling Against Tide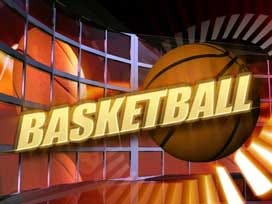 Posted By: Sports
#12/#15 Nebraska Cornhuskers (7-0) at Alabama Crimson Tide (7-3)
Sunday, Dec. 7, 2 p.m. (Central)
Foster Auditorium (Tuscaloosa, Ala.)
Live Video: SEC Network +
Live Radio: Husker Sports Network (107.3 FM, Lincoln; 93.3 FM, Omaha) (PBP-Matt Coatney, Analyst-Jeff Griesch)
Free Live Audio: Huskers.com
No. 12 Huskers Hope to Keep Rolling Against Crimson Tide
The No. 12 Nebraska women's basketball team opens a two-game road swing by heading to Tuscaloosa for the first time in school history to take on Alabama on Sunday afternoon.
Tip-off between the Huskers (7-0) and Crimson Tide (7-3) is set for 2 p.m. (central) at Foster Auditorium with the radio call by Matt Coatney and Jeff Griesch on the Husker Sports Network, including B107.3 FM in Lincoln and 93.3 FM in Omaha. Free live audio also will be available on Huskers.com.
A live video stream of the event on SEC Network + through secsports.go.com, watchespn.com or through the WatchESPN app is also available for premium subscribers of those services.
Nebraska rolls to Alabama riding a wave of momentum after battling past No. 9 Duke on Wednesday in Lincoln. Playing in front of a season-high crowd of 7,571 fans at Pinnacle Bank Arena and a BTN national TV audience, the Huskers notched their first regular-season non-conference win over a top-10 team since Dec. 20, 2009, when the Big Red beat No. 5 LSU, 77-63 at the Bob Devaney Sports Center.
Nebraska's seven-game season-opening winning streak is its longest since that same 2009-10 squad opened the year with a 30-0 record on its way to the first unbeaten Big 12 season in conference history, the school's only Big 12 title and NU's first NCAA Sweet 16 berth.
All-America point guard Rachel Theriot continues to carry the Huskers on offense, leading the Big Red with 19.1 points and 4.7 assists, while adding 5.0 rebounds per contest. Theriot is shooting 53.5 percent from the floor, including 52.9 percent from three-point range, and 94.3 percent at the free throw line.
Senior forward Emily Cady is off to the best start of her career, averaging 14.6 points, 8.4 rebounds and 2.9 assists. Cady has started 107 consecutive games alongside fellow senior forward Hailie Sample, who has pitched in 7.3 points and 6.1 rebounds as one of the nation's top defensive players.
Senior guards Tear'a Laudermill (11.0 ppg, 2.3 rpg, 1.4 apg, 1.0 spg) and Brandi Jeffery (9.7 ppg, 5.3 rpg, 2.4 apg, 1.1 spg) have solidifid a Nebraska starting five that has combined for 335 career starts.
#12 Nebraska Cornhuskers (7-0, 0-0 Big Ten)
3 – Hailie Sample – 6-1 – Sr. – F – 7.3 ppg, 6.1 rpg
23 – Emily Cady – 6-2 – Sr. – F – 14.6 ppg, 8.4 rpg
1 – Tear'a Laudermill – 5-9 – Sr. – G – 11.0 ppg, 2.3 rpg
13 – Brandi Jeffery – 5-7 – Sr. – G – 9.7 ppg, 5.3 rpg
33 – Rachel Theriot – 6-0 – Jr. – G – 19.1 ppg, 5.0 rpg
Off the Bench
31 – Anya Kalenta – 6-3 – Jr. – F – 6.2 ppg, 3.0 rpg
5 – Natalie Romeo – 5-7 – Fr. – G – 4.8 ppg, 1.5 rpg
22 – Allie Havers – 6-5 – So. – C – 4.0 ppg, 4.3 rpg
34 – Jasmine Cincore – 5-8 – Fr. – G – 1.8 ppg, 0.5 rpg
30 – Chandler Smith – 6-0 – Fr. – G – 1.0 ppg, 1.0 rpg
2 – Kaylee Page – 6-2 – Fr. – F – 0.5 ppg, 0.5 rpg
11 – Esther Ramacieri – 5-8 – So. – G – 0.2 ppg, 0.4 rpg
12 – Emily Wood – 5-5 – Fr. – G – 0.0 ppg, 0.7 rpg
50 – Darrien Washington – 6-2 – Fr. – F – High School
Head Coach: Connie Yori (Creighton, 1986)
13th Season at NU (248-142); 25th Season Overall (443-282)
Alabama Crimson Tide (7-3, 0-0 SEC)
13 – Nikki Hegstetter – 6-2 – Jr. – F – 5.8 ppg, 5.3 rpg
20 – Ashley Williams – 6-0 – So. – F – 17.5 ppg, 6.4 rpg
25 – Briana Hutchen – 6-1 – Sr. – F – 8.4 ppg, 6.9 rpg
11 – Hannah Cook – 6-0 – Fr. – G – 12.5 ppg, 3.5 rpg
22 – Karyla Middlebrook – 5-7 – RFr. – G – 5.8 ppg, 2.7 rpg
Off the Bench
15 – Meoshonti Knight – 5-8 – Fr. – G – 7.6 ppg, 3.1 rpg
33 – Sharin Rivers – 5-3 – Sr. – G – 3.5 ppg, 1.5 rpg
34 – Oceania Hamilton – 6-4 – So. – F/C – 3.0 ppg, 3.0 rpg
1 – Quanetria Bolton – 6-0 – Fr. – F – 2.7 ppg, 4.0 rpg
3 – Khadijah Carter – 6-1 – Jr. – G – 1.0 ppg, 0.4 rpg
35 – Diamante Martinez – 6-3 – Fr. – F – 0.2 ppg, 1.8 rpg
Head Coach: Kristy Curry (NE Louisiana, 1988)
2nd Season at Alabama (21-19); 16th Season Overall (330-168)
Husker Seniors Off to Best Start in Four-Year Careers
With an unbeaten November in 2014, and a win over No. 9 Duke to tip off December, Nebraska's four-player senior class of Emily Cady, Brandi Jeffery, Tear'a Laudermill and Hailie Sample have opened the season with a 7-0 start for the first time in their careers. The experienced quartet has started three of the last four years with a 6-0 mark, but Wednesday's win over Duke moved them in position to join some elite company in Husker history.
While Nebraska has started five of the past six seasons with a 6-0 record, the 2014-15 Huskers are just the fourth team in school history to start 7-0. A win over Alabama would match the 1992-93 Nebraska team for the third-longest season-opening win streak in school history.
The 2009-10 Big Red squad reeled off 30 consecutive wins to open the year, while the 1996-97 Huskers started the year 9-0.
Huskers Have History of Home-Opening Success
Nebraska owns a history of season-opening success on the Huskers' homecourt. Nebraska improved to 39-2 all-time in home openers, including 2-0 at Pinnacle Bank Arena, with its 100-65 victory over Pepperdine on Nov. 15, 2014. The Huskers were 35-2 all-time in season openers at the Devaney Center.
From 1981-82 through 2004-05, Nebraska won 24 straight home openers before losing to South Dakota State on Nov. 19, 2005. NU's only other home-opening loss came to Kansas (88-56) on Nov. 21, 1980.
Nebraska has been strong in its first six home games every season. In fact, NU is 210-34 over the past 41 years in its first six home contests (.861 winning percentage), including 35-6 in the second game of the season. The Huskers stretched their Game No. 2 winning streak to 15 games with an 83-49 win over Alcorn State on Nov. 16, 2014.
Game No. 3 has traditionally provided the toughest test among the first six Husker home games, but NU has won eight straight after a 66-43 run past Utah at the Devaney Center Nov. 23, 2014. NU improved to 35-6 all-time in Game No. 4 with a 63-56 win over Northern Colorado Nov. 30, 2014. The Big Red improved to 36-5 all-time in home Game No. 5 with an impressive 60-54 win over No. 9 Duke on Dec. 3, 2014.
Last season, the Huskers had a 16-game winning streak in home game No. 6 snapped by Washington State, 76-72, on Nov. 30, 2013, but will have a chance to start a new streak when Nebraska takes on Bakersfield on Saturday, Dec. 13, 2014.
Scouting the Alabama Crimson Tide
Second-year Alabama head coach Kristy Curry brings her 7-3 Crimson Tide team into Sunday's showdown with No. 12 Nebraska. Alabama's game with the Huskers will be their third game in an eight-game home stand that started with Tuesday night's win over USC Upstate and continued with a win a 68-55 over UT-Martin on Thursday.
Alabama has played arguably the nation's most grueling opening schedule, competing for the 11th time in just 24 days, since opening the season with a 60-44 win over Florida A&M. The Crimson Tide packed in seven games in 14 days between an 85-80 win at Kansas on Nov. 21, and Thursday night's victory over the Skyhawks.
Alabama followed the win at Kansas with victories over Georgetown and Temple on consecutive days in Lawrence, Kan. In addition to a 90-40 loss to then-No. 7 Duke, Alabama has suffered a 64-62 loss to Jacksonville State and a 73-66 loss to Quinnipiac at the Hall of Fame Challenge in Uncasville, Conn.
The Crimson Tide, which returns three regular starters and 2013-14 early season starter Karyla Middlebrook from last year's squad that dropped a 62-48 decision to the Huskers in game two at Pinnacle Bank Arena, is led by sophomore forward Ashley Williams.
Williams has averaged 17.5 points on 63.6 percent shooting from the field. A true post, Williams has not attempted a three-pointer and is shooting just 50 percent (39-78) from the line, but she is averaging nearly eight free throw attempts per game. Williams has added 6.4 rebounds per game, but owns just seven assists against 40 turnovers. Last season, Williams averaged 12.4 points and 6.6 rebounds per game.
Freshman Hannah Cook gives Alabama a second double-digit scorer, averaging 12.5 points and 3.5 rebounds per game. The 6-0 guard leads the Tide with 19 three-pointers on the season, including four threes on her way to a game-high 23 points in Thursday's win over UT-Martin.
Briana Hutchen, a 6-1 senior forward, has pitched in 8.4 points and a team-best 6.9 rebounds.
She has added seven three-pointers while starting all 10 games. A transfer from Rutgers, Hutchen started six games in 2012-13, before earning one start a year ago.
Nikki Hegstetter, a 6-2 junior who started a year ago, has added 5.8 points and 5.3 rebounds this season. Last year, Hegstetter started all 30 games for the 14-16 Tide, averaging 5.3 points and 4.4 boards.
As a redshirt freshman, Middlebrook might not technically count as a returning starter, but the 5-7 guard started seven games for Alabama early in 2013-14, including the Nebraska game. Middlebrook averaged 5.3 points and 2.0 rebounds before missing the rest of the year with a hip injury. She has returned to start all 10 games this season, averaging 5.8 points, 2.7 rebounds and a team-best 4.5 assists.
Alabama gets help off the bench from freshman Meoshonti Knight, who has contributed 7.6 points and 3.1rebounds per game. Sharin Rivers, a 5-3 senior guard, has added 3.5 points and a team-high 17 steals. She is also tied with Middlebrook for third on the team with four three-pointers. Rivers is far and away Alabama's best free throw shooter at 77.3 percent.
Sophomore Oceania Hamilton, a 6-4 center, has contributed 3.0 points, 3.0 rebounds and a team-leading 11 blocked shots on the year. She did not play against UT-Martin.
Alabama is averaging 66 points per game while shooting 41.2 percent from the floor and 28.5 percent from three-point range. The Tide has struggled at the free throw line, connecting on just 59.1 percent of its attempts, despite attempting 118 more free throws (276-158) than the opposition. Rivers (.773) and Hegstetter (.714) are the only two Alabama players shooting better than 65 percent at the line.
Alabama owns a plus-4.2 rebounding margin, and a plus-0.2 turnover margin while committing 18.6 miscues per game.
Nebraska vs. Alabama History
Nebraska leads the all-time series with Alabama 2-0, including a 62-48 win over the Crimson Tide in NU's second game at Pinnacle Bank Arena on Nov. 11, 2013. Emily Cady led the Huskers with 19 points and 11 rebounds. Rachel Theriot added 17 points and five assists. The two teams struggled from the field, combining to go just 8-for-43 from three-point range in the game. The only other meeting came with a 74-66 Husker win over the Crimson Tide on Nov. 16, 1997, in the Preseason WNIT.
Husker Hot Shots – Nebraska's Starting Five
#33, Rachel Theriot, 6-0, Jr., G, Middleburg Heights, Ohio (19.1 ppg, 5.0 rpg, 4.7 apg)
• A Wade Trophy and Wooden Award national player-of-the-year candidate, Rachel Theriot claimed preseason All-Big Ten honors in 2014-15 from both the conference coaches and media. Theriot was chosen the No. 13 player in the nation by ESPN in rankings announced on Nov. 5.
• Theriot has produced double figures in all seven games this season, averaging 19.1 points, 5.0 rebounds and 4.7 assists per game. She has hit 53.5 percent (46-86) of her field goals, including 9-of-17 three-point attempts (.529). She is also 33-for-35 at the free throw line.
• She is averaging 21.5 points over the last four games, including three straight 20-point efforts from Nov. 23-30. She had a season-high 25 points to go along with six rebounds and four assists against Northern Colorado. Theriot had 24 points, a career-high eight rebounds and a season-high seven assists in a win at UCLA Nov. 28. She had 20 points, six rebounds, six assists and four steals in a win over Utah Nov. 23.
• She owns nine career 20-point efforts, including a career-high 33 against Minnesota last season. She owns 36 career double-figure scoring performances, including 25 last season.
• Theriot earned honorable-mention All-America accolades from the Associated Press as a sophomore. She joined Jordan Hooper (2nd Team) on the AP All-America squad, marking the second straight season the Huskers had produced a pair of All-Americans (Hooper, Lindsey Moore, HM, 2013).
• Theriot earned first-team All-Big Ten honors after ranking second among the Huskers with 15.6 points per game in conference play. She also averaged a team-best 7.3 assists in Big Ten action, which ranked second in the league. Overall, Theriot finished her sophomore season with 14.1 points, 3.4 rebounds and 7.1 assists per game.
• Theriot ranked No. 2 in the Big Ten and fifth nationally with 7.1 assists per game, including 7.3 assists per game in Big Ten play. She led the Big Ten in assist-to-turnover ratio (2.7-to-1) and ranked 17th nationally.
• Theriot finished with a Nebraska single-season record 234 assists in 2013-14, smashing the previous mark of 195 set by Meggan Yedsena (1991-92) and matched by Lindsey Moore (2012-13).
• Theriot's 368 career assists rank eighth in Husker history. She needs 24 assists to catch Anna DeForge in seventh (392) on the career chart and 76 assists to join Nebraska's career top five.
• Theriot produced four points-assists double-doubles in 2013-14, including 10 points and 12 assists in the Big Red's first-round NCAA Tournament win over Fresno State. Her 12 assists were the most by a Husker in history in an NCAA Tournament game. It was the fifth time in 2013-14 she dished out 11 or more assists in a game. No other Husker has distributed 11 or more assists more than four times in a career.
• Theriot led Nebraska to its first conference tournament title as the Big Ten Tournament MVP. She averaged 18.7 points and a tournament-record 10.0 assists per game, with 30 total assists and just seven turnovers. She hit 56.4 percent of her shots, including 5-of-10 threes, and went 7-for-8 at the line.
• Theriot's 30 assists in the Big Ten Tournament were a Nebraska single-season conference tournament record. She produced arguably the best passing game in Big Ten history in Nebraska's Big Ten quarterfinal win over Minnesota March 7, dishing out a tournament-record-shattering 18 assists against just one turnover. The previous tournament record was 12 set by Helen Darling of Penn State against Illinois in 2000. The most assists by a Big Ten player against a Big Ten opponent came with 16 from Maggie Acuna of Illinois against Wisconsin in 2006.
• Theriot's 18 assists were the second-most in a game in Nebraska history, trailing only 19 assists by Kathy Hawkins on Feb. 17, 1976 against Kearney State (now Nebraska-Kearney). Theriot's assists are the most ever by a Husker against an NCAA Division I opponent, and the most in the last 37 seasons, covering nearly 1,200 games. Theriot's 18 assists were the most in an NCAA Division I game in 2013-14.
• Over the final 15 games of 2013-14, Theriot produced six double-digit assist games. In the first 1,203 games in Nebraska history, every other Husker had combined to produce just 41 double-digit assist games.
• Theriot shot 50 percent from the field and 50 percent (25-50) from three-point range in Big Ten play as a sophomore. Her three-point shooting percentage led the Big Ten.
• In Big Ten play, Theriot led the league with 39.5 minutes per game and her 1,204 minutes were the most played by a Husker in a season in school history, surpassing Lindsey Moore's 1,170 in 34 games in 2012-13. Theriot went the distance 13 times in 33 games in 2013-14, including the full 45 minutes in both of NU's overtime wins over Minnesota (Jan. 16) and Wisconsin (Feb. 5).
#23, Emily Cady, 6-2, Sr., F, Seward, Neb. (14.6 ppg, 8.4 rpg, 2.9 apg, 1.3 spg)
• One of the nation's most versatile forwards, Emily Cady earned second-team All-Big Ten honors in 2014. She heads to Alabama averaging 14.6 points, 8.4 rebounds, 2.9 assists and 1.3 steals per game.
• She produced a career-high 25 points to go along with nine rebounds, two steals and a block in just 23 minutes in a win over Utah Nov. 23, before adding 18 points and five boards at UCLA Nov. 28.
• Cady produced her second straight double-double and third of the season with 13 points, a game-high 11 rebounds, four assists and two steals in NU's 60-54 win over No. 9 Duke Dec. 3. It was her 25th career double-double, which ranks fourth in school history behind only first-team All-Americans Jordan Hooper (40, 2011-14), Kelsey Griffin (40, 2006-10) and Karen Jennings (36, 1990-93).
• Cady nearly produced a triple-double with 12 points, 11 rebounds and a career-high eight assists in a win over Pepperdine Nov. 15. She added 16 points and 10 boards against Northern Colorado Nov. 30.
• Cady is the Big Ten Conference's active rebound leader with 846 in her career. Senior teammate Hailie Sample ranks third in the conference with 537 career boards.
• In 2013-14, Cady tied Jordan Hooper for second in the Big Ten with 14 double-doubles, while ranking third in the league with 9.2 rebounds per game. Cady ranked 24th in scoring (12.7 ppg), fifth in assist-to-turnover ratio (1.5-to-1), seventh in free throw percentage (.858), eighth in field goal percentage (.495) and 12th in assists (3.1 apg). In Big Ten games-only, Cady ranked third with a 2.0 assist-to-turnover ratio trailing only Husker point guard Rachel Theriot (2.7) and Iowa point guard Samantha Logic (2.2). Cady ranked eighth in conference play in assists (4.1 apg). She had eight double-doubles in 16 conference games.
• Cady owns 1,156 points, 846 rebounds, 239 assists and 118 steals. She is just the third player in Nebraska history with 1,000 points, 800 rebounds, 200 assists and 100 career steals, joining Maurtice Ivy and Anna DeForge.
• Only one player (Janel McCarville, Minnesota, 1,835 points, 1,206 rebounds, 310 assists) in Big Ten history has ever produced 1,500 points, 1,000 rebounds and 300 assists in a career. Cady could reach those combined milestones this year, needing 344 points, 154 rebounds and 61 assists. Two other players from current Big Ten institutions, Alyssa Thomas and Marissa Coleman, achieved those combined plateaus at Maryland before the Terrapins joined the Big Ten in 2014-15.
• Cady ranks 10th in NU history with 87 career blocks. She needs one more to catch Casey Leonhardt (88, 2000-01) in ninth on the Husker career chart. Only seven Huskers have 100 career blocks.
• No player in Husker history has 1,000 points, 900 rebounds, 200 assists, 100 steals and 100 blocks.
• Cady's 1,156 career points rank No. 18 in Husker history. She needs 27 points to catch Jan Crouch (1,183, 1976-79) in 17th.
• Cady ranks sixth in Nebraska history with 846 rebounds and needs 28 boards to catch Kathy Hagerstrom in fifth (874, 1980-83). Cady needs 154 boards to become the fifth Husker in history with 1,000 rebounds, joining Janet Smith (1,280), Hooper (1,110), Griffin (1,019) and Karen Jennings (1,000).
• The best passing forward in the Big Ten, Cady's 102 assists led all conference forwards in 2013-14. Her 1.5-to-1 assist-to-turnover ratio also led all players in the conference at the position. In Big Ten play, her 2.0 assist-to-turnover ratio was better than every starting guard except first-team All-Big Ten point guards Rachel Theriot (Nebraska) and Samantha Logic (Iowa).
#1, Tear'a Laudermill, 5-9, Sr., G, Moreno Valley, Calif. (11.0 ppg, 2.3 rpg, 1.4 apg, 1.0 spg)
• Tear'a Laudermill emerged as a rising star for the Huskers to earn second-team All-Big Ten honors as a junior. She finished the season with career-best averages of 11.8 points, 2.7 rebounds, 1.2 assists and 1.2 steals per game, while her 62 three-pointers ranked as the 10th-best season total in NU history.
• Laudermill is continuing to grow her game as a senior, ranking third among the Huskers in scoring with 11.0 points per game. She has a team-best 12 three-pointers (.308), while knocking down 81.3 percent (13-16) of her free throws.
• Laudermill (101) is one of four Huskers who have played more than 100 career games, joining Emily Cady-107, Hailie Sample-107 and Brandi Jeffery-102.
• Laudermill is Nebraska's No. 1 active career three-point shooter with 111 makes, which ranks ninth on the Husker career list. She needs 18 more to catch Nicole Kubik (1997-00) and Amy Stephens (1986-89) in seventh with 129.
• Laudermill notched her sixth career 20-point game with 20 points, including a trio of three-pointers, in NU's 82-61 win at Washington State on Nov. 19.
• In a pair of preliminary mock drafts for the 2015 WNBA Draft, Laudermill has been ranked among the top 25 players in the nation. She slotted as the No. 10 overall pick by DraftSite.com, while College Sports Madness slotted her as the No. 24 overall pick.
• She has produced double digits in 17 of her last 24 games, after managing double figures in just 11 of her first 77. She owns 28 career double-figure scoring games.
• Laudermill averaged 15.2 points per game over the last 17 contests of 2013-14, including the first five 20-point games of her career. She closed the season with 22 points against BYU, including 12 points in the final 2:30. She added 20 points in NU's Big Ten semifinal win over No. 19 Michigan State and a career-high 27 points in the Big Red's home win over No. 8 Penn State on Feb. 24.
• Laudermill tied a school record with seven threes in Nebraska's 94-74 win over No. 8 Penn State Feb. 24, 2014. She hit her first six threes in the first half and closed the night 7-of-10 to lead Nebraska to one of the best three-point shooting nights (16-22, .727) in school history.
• Laudermill averaged 13.5 points in 2014 Big Ten play, while shooting a sizzling 44.3 percent from three-point range, which ranked fourth in Big Ten games-only. Her 2.4 three-pointers per game also tied for fifth in league action. She led the Big Red with 21 steals in conference action.
#13, Brandi Jeffery, 5-7, Sr., G, Vacherie, La. (9.7 ppg, 5.3 rpg, 2.4 apg, 1.1 spg)
• Brandi Jeffery is playing the best basketball of her career, averaging 9.7 points, 5.3 rebounds, 2.4 assists and 1.1 steals in seven games as a starter to open the season. She has produced double figures in four of NU's first seven games.
• Jeffery (102) is one of four Husker seniors who have played more than 100 career games, joingin Emily Cady-107, Hailie Sample-107 and Tear'a Laudermill-101.
• Jeffery erupted for career highs with 19 points and eight rebounds in the season-opening victory over Pepperdine on Nov. 15. Her previous career scoring high came with 12 points against both Florida State and Mississippi Valley State in November of 2011.
• She owns three 11-point efforts this season, including road wins at Washington State (Nov. 19) and UCLA (Nov. 28). Jeffery matched her career high with eight rebounds at WSU.
• Jeffery entered her senior season with career averages of 3.6 points, 1.9 rebounds and 1.0 assist per game.
• One of four seniors on the roster, including Emily Cady, Hailie Sample and Tear'a Laudermill, Jeffery has helped the Huskers to an 82-25 record and three NCAA Tournaments.
• Jeffery owns 414 points, 221 rebounds and 112 career assists. She is 17 steals away from 100 in her career.
#3, Hailie Sample, 6-0, Sr., F, Flower Mound, Texas (7.3 ppg, 6.1 rpg)
• Hailie Sample earned a spot on the 2014 Big Ten All-Defensive Team. She was Nebraska's Defensive MVP in 2013-14.
• She is the Big Ten's No. 3 active career rebounder with 537, trailing only teammate Emily Cady (846) and Iowa's Samantha Logic.
• Sample has started 107 consecutive games alongside Cady since the first games of their freshman season in 2011-12.
• Sample produced season highs of 16 points and nine rebounds to go along with a career-high matching three steals at Washington State Nov. 19.
• She added 16 points on 6-of-6 shooting from the field to help lead the Huskers to a 60-54 win over No. 9 Duke on Dec. 3.
• Sample is shooting 71.4 percent (20-28) from the field. She has been perfect from the field four times this season, including Duke (6-6), Alcorn State (4-4), Pepperdine (3-3) and Northern Colorado (1-1). Entering her senior season, Sample was a 41.6 percent shooter.
• She produced her third career double-double with 10 points and 10 rebounds in the 2014 NCAA second-round game against BYU on March 24. It was her second career double-double in the NCAA Tournament and her second double-double in a three-game span, joining 11 points and a career-high 15 rebounds in Nebraska's Big Ten Tournament Championship Game win over No. 23 Iowa on March 9, 2014.
• Sample averaged 7.5 points and a team-leading 10.0 rebounds in the 2014 Big Ten Tournament. Her 30 total rebounds and 16 offensive boards led the tournament.
• Sample's 15 rebounds in the 2014 Big Ten Championship Game were a Nebraska Big Ten Tournament record and tied Nafeesah Brown (vs. Kansas, 1993, Big Eight) for the second-highest rebounding total ever by a Husker in a conference tournament game. Only Shelly Block (16 vs. Oklahoma State, 1987, Big Eight) pulled down more boards in a league tournament game than Sample.
• Sample ranked 15th overall in the Big Ten in rebounding (6.4 rpg), while ranking seventh in the Big Ten on the offensive glass (2.5 rpg) in 2013-14.
• Sample owns 17 career double-digit scoring games, including nine in 2013-14. She also owns six career double-figure rebound games, including three in 2013-14.
• Sample ranks No. 23 on the Nebraska career rebound list with 537. She needs two rebounds to catch Chelsea Aubry (539, 2004-07) in 22nd on the NU all-time list. Sample is six away from 21st (Diane DelVigna, 542, 1979-80) and nine away from No. 20 (Ann Halsne, 545, 1988-91).
Husker Seniors Pursue Fourth Straight NCAA Bid, 20-Win Season
Nebraska's four-player senior class of Emily Cady, Hailie Sample, Tear'a Laudermill and Brandi Jeffery form the heart of the Husker lineup in 2014-15, after helping the Big Red to the most successful three-year stretch in school history.
Cady and Sample have started all 107 games in their careers, helping the Huskers to three consecutive NCAA Tournament appearances and an average of 25 wins per season.
The Husker seniors are 82-25 (.766 winning percentage) during their four seasons in Lincoln, the best winning percentage of any class in school history.
In 2014-15, the seniors will try to become the first class in school history to compete in four consecutive NCAA tournaments and the first group of Huskers to produce four straight 20-win seasons. They also have a chance to become the first collection of Husker seniors to reach 100 career wins.