NEB WBB: Romeo Scores 25 to Lead Huskers in Aussie Opener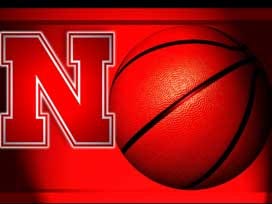 Posted By: Sports
sports@klkntv.com
Romeo Scores 25 to Lead Huskers in Aussie Opener
Frankston, Australia – Natalie Romeo scored 25 points and dished out six assists, but the Nebraska women's basketball team dropped an 81-72 decision to the Frankston Blues at Frankston Basketball Stadium on Tuesday in Australia.
The Huskers, who were playing in their first of four games on the Australian Tour, trailed by three at halftime (42-39) and by six with just five minutes left (71-65) against the team made up of several former NCAA Division I standouts in Australia's SEABL.
Playing without All-America point guard Rachel Theriot, senior guard Kyndal Clark and Parade High School All-America post Jessica Shepard, the Huskers were led by Romeo. The 5-7 sophomore guard from Martinez, Calif., hit 9-of-29 shots from the field, including 3-of-12 three-pointers, while adding 4-of-5 free throws.
Sophomore Jasmine Cincore was the only other Husker to produce double figures, adding 12 points, four rebounds and three assists. Cincore, a 5-9 guard from Arlington, Tenn., went 8-for-8 at the free throw line while knocking down 2-of-7 shots from the field.
Freshman Rachel Blackburn, who played nearly 25 minutes in the game, led the Huskers inside with nine points and nine rebounds. The 6-2 forward from Leavenworth, Kan., hit 4-of-6 shots from the field. Redshirt freshman forward Darrien Washington added seven points and a team-high 10 rebounds, while going 3-of-7 from the floor. Washington added a pair of blocked shots.
Junior center Allie Havers pitched in six points on 3-of-7 shooting while pulling down seven rebounds, while senior forward Anya Kalenta added six points and four boards.
Freshman Maddie Simon, who played 28 minutes in the contest, managed four points, three rebounds, an assist and a steal, while going 2-for-8 from the field. Sophomore guard Emily Wood added a three-pointer while dishing out four assists and snagging two steals in more than 26 minutes of action in the Husker backcourt.
As a team, the Huskers hit 36.6 percent (26-71) of their shots from the field, including 23.5 percent (4-17) from three-point range. NU also managed to hit 16-of-24 free throws. The Huskers outrebounded Frankston, 41-39, but lost the turnover battle, 14-11.
Madeleine Garrick led Frankston with 24 points and a game-high 11 rebounds, while former Gonzaga star Kelly Bowen scored 16 points. Carly Mijovic added 16 points and six boards, while Carly Chatfield contributed 12 points and seven rebounds. Former Saint Mary's (Calif.) guard Kate Gaze pitched in 10 points to give Frankston five players in double figures.
Frankston hit 41.3 percent (31-75) of its shots from the field, including 8-of-23 (.348) of its three-pointers. The Blues also connected on 11-of-14 free throws.
Nebraska continues its stay in Melbourne on Wednesday by taking on Dandenong. Tip-off is scheduled for 6:30 p.m. (3:30 a.m. central) at the Dandenong Basketball Stadium.