NEB WBB: Shepard, Romeo lead Huskers in Big Ten Honors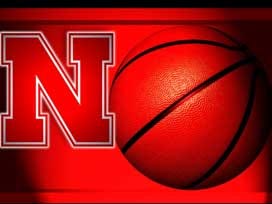 Posted By: Sports
sports@klkntv.com
Lincoln – Jessica Shepard became Nebraska's first Big Ten Freshman of the Year while becoming the first freshman in school history to win first-team all-conference honors when the Big Ten announced its annual award winners on Monday, Feb. 29.
The announcement, which was made live on the Big Ten Network, gave Nebraska its first conference freshman-of-the-year award since Meggan Yedsena was named the Big Eight Newcomer of the Year in 1990-91. One year earlier, Karen Jennings was named the Big Eight Newcomer of the Year as a freshman in 1989-90.
Shepard, who was a unanimous selection to the coaches' six-player Big Ten All-Freshman team, led the Huskers in both scoring and rebounding with 19.5 points and 8.8 rebounds per game while helping Nebraska to an 18-11 record that included a 9-9 conference mark.
The 6-4 forward from Fremont, Neb., is the third Husker in five seasons to earn a spot on the Big Ten All-Freshman Team, joining Rachel Theriot (2013) and Emily Cady (2012).
Since 2006, six Huskers have claimed spots on conference all-freshman teams, including Jordan Hooper (2011, Big 12), Lindsey Moore (2010, Big 12) and Kelsey Griffin (2006, Big 12).
Shepard's 565 points smashed the Nebraska freshman record of 461 points held by Debra Powell since 1981-82. Shepard's 254 rebounds are 23 shy of the Nebraska freshman mark, which was set by Kathy Hagerstrom in a 40-game season in 1979-80.
Shepard also owns the Nebraska record with 10 double-doubles on the year, and her 35-point, 20-rebound game at Michigan on Jan. 24 is one of the top individual performances by any player, regardless of class in school history.
In addition to the individual honors claimed by Shepard, Nebraska sophomore Natalie Romeo capped a breakout campaign by earning second-team All-Big Ten honors from the coaches. The 5-7 guard from Martinez, Calif., averaged 15.6 points, 2.7 rebounds, 2.9 assists and a team-leading 1.4 steals per contest.
Romeo also smashed the Nebraska single-season three-point record with 93 on the year to rank among national leaders in that category. Her eight three-pointers at Penn State on Jan. 13 and against Wisconsin in Lincoln on Jan. 27, were both school-record performances.
With injuries to senior guards Rachel Theriot and Kyndal Clark late in the season, Romeo's role switched from nearly an exclusive shooting guard to more of a point guard role. In Sunday's win over Northwestern, Romeo produced just the second triple-double in Nebraska history with 12 points, 10 rebounds and 10 assists to lead the Huskers to victory over the Wildcats.
Romeo also leads Nebraska with 1,012 minutes played on the year and has started 28 consecutive games since not starting in the season opener because of illness. Although she didn't start that game on Nov. 14, she set the school record for most points scored in a season opener with 30.
It was the first of three 30-point games for Romeo on the season, including a career-high 32 at Penn State and 30 against Wisconsin.
Romeo was an honorable-mention all-conference selection by the media, where she was joined by Theriot. It was the fourth consecutive year that Theriot earned a postseason honor from the Big Ten.
The 6-0 guard from Middleburg Heights, Ohio, was an Big Ten All-Freshman choice in 2013 when she helped the Huskers to the NCAA Sweet Sixteen. In 2014, Theriot earned first-team all-conference accolades before being named the MVP of the Big Ten Tournament. She led the Huskers to their first-ever conference tournament title. She was a second-team All-Big Ten choice in 2015, despite missing Nebraska's final 11 games of the season with an ankle injury.
This season, Theriot was limited throughout conference play by an ankle injury that eventually ended her season with surgery on Feb. 29.
Theriot, who was an Associated Press Honorable-Mention All-American in 2014, finished her Nebraska career ranked 16th in scoring with 1,288 points and No. 3 in assists with 626. Her 234 assists as a sophomore were a school record, while her 18 assists against Minnesota in the opening round of the 2014 Big Ten Tournament are the most ever by a Big Ten player against a conference team.
Minnesota's Rachel Banham was named the Big Ten Player of the Year by both the media and coaches, while Indiana's Teri Moren was chosen the conference coach of the year.
Northwestern junior point guard Ashley Deary earned Big Ten Defensive Player-of-the-Year honors, while Maryland's Brene Moseley was named the Big Ten Sixth Player of the Year.
2016 Big Ten Women's Basketball Awards (Coaches)
Player of the Year: Rachel Banham, Sr., G, Minnesota
Freshman of the Year: Jessica Shepard, Fr., F, Nebraska
Defensive Player of the Year: Ashley Deary, Jr., G, Northwestern
Sixth Player of the Year: Brene Moseley, Sr., G, Maryland
Coach of the Year: Teri Moren, Indiana
First-Team All-Big Ten (Coaches)
Rachel Banham, Sr., G, Minnesota (unanimous)
Kelsey Mitchell, So., G, Ohio State (unanimous)
Aerial Powers, Jr., F, Michigan State (unanimous)
Shatori Walker-Kimbrough, Jr., G, Maryland (unanimous)
Jessica Shepard, Fr., F, Nebraska
Tyra Buss, So., G, Indiana
Brionna Jones, Jr., C, Maryland
Katelynn Flaherty, So., G, Michigan
Nia Coffey, Jr., F, Northwestern
Ameryst Alston, Sr., G, Ohio State
Second-Team All-Big Ten (Coaches)
Natalie Romeo, So, G, Nebraska
Kahleah Copper, Sr., F/G, Rutgers
Tyler Scaife, Jr., G, Rutgers
Chatrice White, So., C, Illinois
Ally Disterhoft, Jr., G, Iowa
Brene Moseley, Sr., G, Maryland
Tori Jankoska, Jr., G, Michigan State
Carlie Wagner, So., G, Minnesota
Teniya Page, Fr., G, Penn State
April Wilson, Sr., G, Purdue
Honorable-Mention All-Big Ten (Coaches)
Amanda Cahill, So., F, Indiana
Hallie Thome, Fr., C, Michigan
Maggie Lyon, Sr., G, Northwestern
Shayla Cooper, Jr., F, Ohio State
Alexa Hart, So., F, Ohio State
Brianna Banks, Sr., G, Penn State
Lindsey Spann, So., G, Penn State
Ashley Morrissette, Jr., G, Purdue
Rachel Hollivay, Sr., C, Rutgers
Nicole Bauman, Sr., G, Wisconsin
Big Ten All-Freshman Team (Coaches)
Jessica Shepard, Fr., F, Nebraska (unanimous)
Teniya Page, Fr., G, Penn State (unanimous)
Hallie Thome, Fr., C, Michigan
Alex Wittinger, Fr., F, Illinois
Tania Davis, Fr., G, Iowa
Megan Gustafson, Fr., F, Iowa
Big Ten All-Defensive Team (Coaches)
Shatori Walker-Kimbrough, Jr., G, Maryland
Ashley Deary, Jr., G, Northwestern
Alexa Hart, So., F, Ohio State
April Wilson, Sr., G, Purdue
Rachel Hollivay, Sr., C, Rutgers
2016 Big Ten Women's Basketball Awards (Media)
Player of the Year: Rachel Banham, Sr., G, Minnesota
Freshman of the Year: Jessica Shepard, Fr., F, Nebraska
Coach of the Year: Teri Moren, Indiana
First-Team All-Big Ten (Media)
Rachel Banham, Sr., G, Minnesota (unanimous)
Kelsey Mitchell, So., G, Ohio State (unanimous)
Aerial Powers, Jr., F, Michigan State (unanimous)
Shatori Walker-Kimbrough, Jr., G, Maryland
Jessica Shepard, Fr., F, Nebraska
Tyra Buss, So., G, Indiana
Brionna Jones, Jr., C, Maryland
Katelynn Flaherty, So., G, Michigan
Nia Coffey, Jr., F, Northwestern
Ameryst Alston, Sr., G, Ohio State
Second-Team All-Big Ten (Media)
Amanda Cahill, So., F, Indiana
Chatrice White, So., C, Illinois
Ally Disterhoft, Jr., G, Iowa
Tori Jankoska, Jr., G, Michigan State
Carlie Wagner, So., G, Minnesota
Shayla Cooper, Jr., F, Ohio State
Honorable-Mention All-Big Ten (Media)
Natalie Romeo, So., G, Nebraska
Rachel Theriot, Sr., G, Nebraska
Hallie Thome, Fr., C, Michigan
Branndais Agee, Jr., G, Michigan State
Jasmine Hines, Sr., C, Michigan State
Ashley Deary, Jr., G, Northwestern
Maggie Lyon, Sr., G, Northwestern
Brianna Banks, Sr., G, Penn State
Rachel Hollivay, Sr., C, Rutgers
Nicole Bauman, Sr., G, Wisconsin
Brene Moseley, Sr., G, Maryland
Teniya Page, Fr., G, Penn State
Big Ten Sportsmanship Awards
Natalie Romeo, So., G, Nebraska
Kyley Simmons, Sr., G, Illinois
Lyndsay Leikem, Sr., F, Indiana
Ally Disterhoft, Jr., G, Iowa
Malina Howard, Sr., C, Maryland
Madison Ristovski, Sr., G, Michigan
Cara Miller, Sr., G, Michigan State
Shayne Mullaney, Sr., G, Minnesota
Christen Johnson, Sr., F, Northwestern
Cait Craft, Sr., G, Ohio State
Sarah McMurtry, Fr., G, Penn State
Bridget Perry, Jr., F, Purdue
Shrita Parker, So., G, Rutgers
Nicole Bauman, Sr., G, Wisconsin