NEB WBB: Whitish, Cain Claim All-Big Ten Honors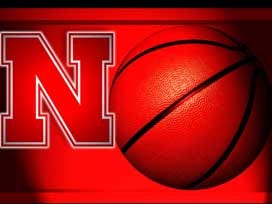 Posted By: Sports
sports@klkntv.com
Courtesy: UNL Media Relations
Nebraska's Hannah Whitish and Kate Cain were honored with All-Big Ten awards by the conference coaches on Monday, Feb. 25.
Whitish, a 5-9 sophomore point guard from Barneveld, Wis., captured second-team All-Big Ten honors from both the Big Ten coaches and media for her outstanding performance during the season. The only Husker to start all 29 games this season, Whitish quarterbacked the nation's top turnaround on the court. She led the Huskers in scoring (12.7 ppg), assists (5.0 apg) and steals (1.3 spg) while also leading the Big Red and ranking among the Big Ten's best three-point shooters (66 3FGM, .393).
Whitish captured the first Big Ten Player-of-the-Week award of her career with back-to-back 29-point performances in road wins over Kansas (Dec. 6) and Drake (Dec. 9) during the regular season. She has increased her scoring by 3.6 points, her rebounding by 1.5 and her assists by 2.1 per game while also increasing her steals over her performance from a year ago. She has been a catalyst for Nebraska's 13-game improvement in the win column compared to 2016-17.
Cain, a 6-5 freshman center from Middletown, N.Y., also has played a central role in Nebraska's remarkable turnaround in 2017-18. Cain earned a spot on the five-player Big Ten All-Defensive Team chosen by the conference coaches, while also claiming a spot on the league's five-player All-Freshman Team selected by the coaches.
Cain, who led the Big Ten with 3.1 blocks per game during the regular season after shattering the Nebraska single-season record with 91 blocks, is the first Husker since Hailie Sample in 2014 to claim a spot on the Big Ten All-Defensive Team. Cain helped the Huskers lead the Big Ten in field goal percentage defense and three-point field goal percentage defense during the regular season.
She also became the fourth Husker in seven seasons to earn a spot on the Big Ten All-Freshman Team. Cain, who produced five double-doubles during the season, also led the Big Red with her 57.5 field goal percentage. Early in the season, she notched the first points-rebounds-blocks triple-double in school history with 22 points, 14 rebounds and a school-record 11 blocks in a win over Florida Atlantic (Dec. 19).
Cain added a monstrous double-double with 14 points and 20 rebounds in a Big Ten win over Penn State (Feb. 20). Her 20 rebounds tied for the sixth-highest individual rebound total in school history. Her 211 total rebounds rank fifth among all freshmen in Husker history, while her 91 blocks are just five shy of matching the two previous best freshman season block totals (54, Janet Smith, 1979; Kathy Hagerstrom, 42, 1980) combined.
Whitish and Cain will lead the Huskers to the Big Ten Tournament at Bankers Life Fieldhouse in Indianapolis this week. The Huskers will take the court for the first time in Indianapolis on Friday night in the fourth and final quarterfinal game. Tip-off is expected at approximately 7:30 p.m.