Neb WGYM: Huskers Return home to Face Gophers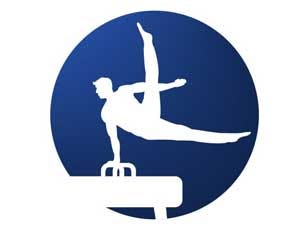 Posted By: Sports
MINNESOTA at NEBRASKA
No. 8 Nebraska Cornhuskers (4-0 Overall, 1-0 Big Ten)
No. 14 Minnesota Golden Gophers (7-0 Overall, 1-0 Big Ten)
Date: Saturday, March 1
Time: 6 p.m.
Location: Lincoln, Neb.
Arena: Devaney Center
Live Stats: Huskers.com
Online Video: Pay-to-view on Huskers.com
Twitter: @HuskersWGym
The No. 8 Nebraska women's gymnastics team returns home to Lincoln after two weeks on the road. The Huskers (4-0, 1-0 Big Ten) will face No. 14 Minnesota (7-0, 1-0 Big Ten) on Saturday, Feb. 1 for a 6 p.m. dual on their home floor. Fans unable to attend the meet can follow free live stats or pay-to-view live video on Huskers.com. Twitter updates will also be available throughout the match by following @HuskersWGym.
The Huskers enter this weekend searching for their fifth overall win, as well as their second victory at home. NU holds a 24-10-1 all-time advantage over Minnesota, with the last regular-season meeting between the two teams coming last season at the 2013 Big Ten Championships. The Huskers came away victorious at that meet, posting a 197.80-196.775 win over the Gophers.
Promotion: Light Up The Night
Saturday night at the Bob Devaney Sports center will be Light Up The Night event. The first 800 fans who show up will receive a free LED light-up wand. Fans are encouraged to arrive early to earn their light-up batons which will be used for the lights-out, and team introductions. The match is slated for a 6 p.m. start, with doors opening one hour prior.
Scouting The Minnesota Gophers
• Last season Minnesota captured a share in the 2013 inaugural Big Ten regular-season title with Michigan.
• The Gophers are coming off a 29-13 campaign in 2013 in which they went 6-1 in conference competition.
• Minnesota opened their 2014 season with a win and improved to 7-0 on the season after dropping No. 11 Illinois 196.225-193.350 last weekend.
• Sophomore Lindsay Mable led the way for the Gophers in their victory over Illinois with a school record-tying 39.600 in the all-around competition.
• Mable was named Big Ten Gymnast of the Week Monday, after her performance on Saturday against Illinois adding a 9.925 on vault, 9.825 on bars, 9.875 on beam, and a 9.975 on floor.
Nebraska's Rotation Order vs. Minnesota
Rotation Nebraska Minnesota
1. Vault Uneven Bars
2. Uneven Bars Vault
3. Balance Beam Floor Exercise
4. Floor Exercise Balance Beam
Last Time Out: Huskers Top Iowa, Earn First Big Ten Win
The Nebraska women's gymnastics team used multiple top-notch performances, to capture their first Big Ten win over the Iowa Hawkeyes last Friday night in Iowa City, 196.450-193.250. The Huskers (4-0, 1-0 Big Ten) swept all events on the evening and adding a season-high score on floor (49.150).
Senior Emily Wong paced the Huskers capturing four titles including the all-around crown with a 39.550 which ties her season-high. Wong notched three additional season-high scores on vault (9.90), bars (9.90) and beam (9.875). Wong now has nine titles to her name this season.
The Huskers started the evening on bars earning a team score of 49.00. Wong led the Big Red sticking a season-best 9.90 on the evening taking home the event title. Sophomore Hollie Blanske delivered a solid performance hitting a 9.825 to earn a second place finish. Jordyn Beck adding a 9.775, while Ariel Martin earned her career-high score of 9.75 on the event.
The Hawkeyes started the evening on vault posting a team score of 48.50. They were led by Amanda Kowalski (9.80). With one event down Nebraska jumped to an early lead over Iowa 49.00-48.50.
Next, Nebraska moved to vault where they hit a 49.250. The duo of Wong, and Lambert led the Huskers both notching a season-high 9.90 while earning a share in the event title. Blanske added a career-high 9.875, and Stephens rounded out the Huskers with a solid 9.80.
Iowa earned a 48.50 on bars for their second rotation. After two events the Huskers lead the Hawkeyes 98.250-97.000.
Then, Nebraska continued to excel on floor with a new season-high score of 49.150. Wong and Blanske paced the Huskers with identical marks of 9.875 to take yet another event title. Jessie Deziel added a powerful routine of 9.825, while freshman Lambert made her debut on the event notching a 9.80.
Iowa took to beam for their third rotation earning 48.025. Angel Metcalf was tops for the Hawkeyes posting a score of 9.80. With only one event remaining Nebraska led Iowa 147.400-145.025.
The Huskers sealed their victory on beam posting a 49.050 on their final event of the night. Jennifer Lauer paved the way for the Huskers with a stellar 9.90 to take top honors on the event. Wong delivered a strong performance earning a new season-high 9.875. DeZiel and Schleppenbach also added two identical scores of 9.775.
Nebraska In The Rankings
The Huskers appeared in the No. 8 slot in the latest GymInfo National Rankings, released Monday. Nebraska moved up one spot from No. 9 after posting a 196.450 effort against Iowa last weekend. Oklahoma for the third straight week took the No. 1 spot nationally averaging 197.317, while No. 2 Florida (197.258) and No. 3 LSU (197.083) rounded out the top-three teams. Utah and Michigan tied for the No. 4 spot (196.883) to make the top-five.
As a team, the Huskers appeared in the top ten nationally on vault (No. T-7), beam (No. 4) and floor (No. 10). NU's fourth ranked beam efforts are led by the duo of Emily Wong and Jennifer Lauer. Lauer grabbed the No. 7 slot averaging a 9.892, while Wong (9.850) appeared at No. 18 in the latest rankings.
Wong paces all Huskers coming in ranked No. 2 in the all-around (39.508) behind LSU's Rheagan Courville who averages a 39.525. Wong also adds rankings on floor (No. 7), and bars (No. T-13). Junior Jessie DeZiel joins Wong in the all-around coming in as No. 24 averaging 39.142.
Up Next For Nebraska
The Huskers will hit the road next weekend for the third time this season, heading to State College, Pa., the sight of the 2014 Big Ten Championship meet. Nebraska will square off against No. 24 Penn State on Saturday, Feb. 8 at 4 p.m. ET for a double dual, combined meet with the Penn State men's gymnastics team. The Nittany Lions are 7-1 this season and will face Big Ten opponent Ohio State this weekend in Columbus Ohio.
Big Ten Network
The Nebraska women's gymnastics team will be featured twice on the Big Ten Network on a tape delay basis this season. The Huskers home dual against No. 4 Michigan on Friday Feb. 14, will air on BTN the following day (Saturday Feb. 15). The Big Ten quad meet in East Lansing with Michigan State, Illinois, and Ohio State on Saturday March 15 will also air on BTN two hours after the meet ends, approximately at 3:30 p.m. ET.
Saturday, March 22, BTN will televise the first session of the Big Ten Women's Gymnastics Championship meet live at noon ET, followed by the second session live at 5 p.m. ET. The championships are being held in University Park, Pa.
Defending Conference Champions Look For Continued Success
After winning its second consecutive Big Ten conference title, Nebraska returns to the gym with even higher expectations for the 2014 season. NU will welcome back seven letter winners from last season, including three All-Americans, as well as two Huskers returning from injuries last season, while adding two newcomers to the roster. The Huskers will have a stockpile of talent to once again rank among the nation's elite collegiate programs. Led by head coach Dan Kendig in his 21st season at Nebraska, who sees the potential for continued success with the 2014 squad.
"I do think at the end of the day we will have a better team than we had last year," Kendig said. "We definitely have the potential to have that happen. The girls are training incredibly hard and their focus is tremendous. This could be an exciting season for us."
Three All-Americans Prepared to Lead Huskers In 2014
Nebraska will be led by three returning All-Americans, including two honorees that captured six awards last season. Jessie DeZiel and Emily Wong headline the group that has won 14 awards since 2011 and also includes senior Jamie Schleppenbach.
In the all-around competition the Huskers will welcome back two first-team selections in DeZiel and Wong, who both competed in the 2013 NCAA Championships where they picked up All-American accolades. Tying for third overall in the all-around Wong claimed a first-team selection as teammate DeZiel placed 12 overall taking home second-team honors.
Nebraska will look for more success from its vaulting lineup as it holds one of the top three team scores in the country (49.725). This vaulting corps fields all three previous All-Americans in Wong, who picked up first-team honors last season, Schleppenbach a first team selection in 2011 and DeZiel, a second-team selection in 2012.
Kendig Builds One of Nation's Top Programs
Now in his 21st year at the helm of the Nebraska gymnastics program, Head Coach Dan Kendig is the all-time winningest coach in Nebraska history. Since Kendig arrived at NU, his teams have compiled an outstanding 459-175-4 (.719) record, including a 303-62-2 regular season record. His most recent honor was in 2012 when he earned Big Ten Coach of the Year honors after guiding the Huskers to the program's 22nd conference title.
Kendig has also led the Huskers to 15 NCAA Championship appearances in the past 18 seasons, including Super Six Finals appearances in 1997, 1999, 2000, 2001, 2002, 2003, 2005, 2006, 2007, and 2011. Kendig was honored as the NCAA Coach of the Year in 1999 and 2003, a year in which the Huskers finished fourth nationally. He guided the 2013 squad to another Big Ten conference title increasing Nebraska's mark to 23 conference championships. The Huskers earned six All-America awards at the 2013 NCAA Championships and compiled a 19-5 overall record. Nebraska qualified for NCAA postseason competition for the 29th time in program history, finishing third at the NCAA Morgantown Regional. The 2013 squad posted three of the highest team scores in school history throughout the year while spending consistent time ranked as one of the nation's top-10 teams.
NU Assistants Set to Lead Huskers in 2014
Joining Kendig in his leadership of the Huskers this season will be third-year assistant coaches Heather Brink and Dan Miller. Brink will continue her role in the gym as the team's beam coach while assisting with floor choreography. Brink contributed to Nebraska's continued success in 2013, as the Huskers claimed 13 beam titles including the Big Ten Championship title shared by Emily Wong and Jennifer Lauer with an identical score of 9.90. Wong went on to claim second-team All-American accolades on the event.
Miller will continue to lead NU's efforts on vault and floor in 2014. He helped Nebraska's vault and floor lineups continue to dominate in 2013. At the Big Ten Championships the Huskers posted four individual vault scores of 9.95 and a team-high score of 49.725, which helped secure the Huskers the Big Ten Conference title. Miller guided Britanny Skinner to her individual vault appearance at the NCAA Championships and Emily Wong and Jessie DeZiel to earn All-America honors.
Volunteer assistant coach Alina Weinstein in her first season will aid NU's full-time staff in 2014. Weinstein will assist Brink on balance beam, as well as the Huskers strength and conditioning programs.