NEB WGYM: Lambert, Houchin Earn Big Ten Weekly Honors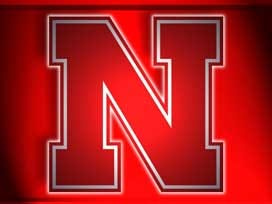 Posted By: Sports
sports@klkntv.com
Courtesy: UNL Media Relations
Lambert, Houchin Earn Big Ten Weekly Honors
Nebraska senior Ashley Lambert was named Big Ten Co-Event Specialist of the Week and freshman Taylor Houchin was named Big Ten Freshman of the Week following strong performances in two meets last weekend, the conference announced Monday.
Lambert won floor exercise with a season-high score of 9.925 against Iowa on Sunday, her fourth event title of the season and second floor title of the year. The score was NU's highest on the event so far this season. Lambert also posted solid scores of 9.85 on bars to finish tied for fourth and 9.80 on vault to tie for sixth against the Hawkeyes. She began the weekend with a pair of 9.80s on vault and bars in Nebraska's quad meet at Oklahoma on Friday.
The honor is the third for Lambert in her career, as she was named Big Ten Event Specialist of the Week twice as a sophomore, on Jan. 26, 2015 and Feb. 23, 2015. This is the first Big Ten Event-Specialist-of-the-Week honor for NU since Jennie Laeng earned the award on Feb. 1, 2016.
Houchin won her first-career all-around title with a career-high 39.350 against Iowa on Sunday, and she also picked up her second vault win with a 9.875 on the event. She finished third on floor against the Hawkeyes with a career-high 9.875. Houchin tied a career-high with a 9.90 on vault against Oklahoma on Friday to finish tied for second.
Houchin's Freshman-of-the-Week nod is her second of the season, as she earned the honor on Jan. 16, following Nebraska's season-opening victory over Penn State.
Lambert shared her honor with Paige Zaziski of Michigan, while Illinois sophomore Lizzy LeDuc was named Big Ten Gymnast of the Week.
Nebraska returns to action on Saturday at Minnesota for a Big Ten dual meet in Minneapolis, Minn. The meet will begin at 3 p.m. and will be shown on BTN Plus on BTN2Go.com (subscription required).