NEB WGYM: NCAA Lincoln Regional Tickets Now Available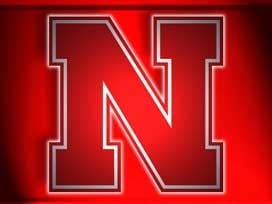 Posted By: Sports
sports@klkntv.com
Courtesy: UNL Media Relations
Tickets for the NCAA Women's Gymnastics Lincoln Regional on Saturday, April 1 are now available, the University of Nebraska Athletic Ticketing and Engagement Office announced Wednesday.
The meet is set to begin at 4 p.m. at the Bob Devaney Sports Center. Tickets are $9 for reserved (B Level) seats, $7 for adult general admission (C Level) seats and $5 for general admission (C Level) seats for youth (high school and younger), seniors (age 60+) and college students with I.D. Children under the age of 2 (23 months and younger) will get in free.
Each regional consists of six teams and four all-around competitors and two individual event specialists on each event who are not on a qualifying team.
The top two teams and the top two all-around competitors (who are not on an advancing team) from each regional will receive an automatic berth to the NCAA Championships, which take place April 14-15 in St. Louis, Mo. In addition, the event winners at each regional will advance to the national championships (in that event only) if they are not part of a qualifying team or an all-around qualifier.
NU last hosted an NCAA regional in the 2005 season. Other regional sites for 2017 include Athens, Ga., Champaign, Ill., Fayetteville, Ark., Morgantown, W.Va. and Seattle, Wash.
To order tickets, visit Huskers.com/Tickets.