Nebraska Prepares for Storm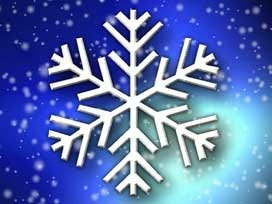 Over at public works they're already sending out crews to get a head start on treating the roads.
Do you remember last year at this time? you were probably shoveling, and the city was dealing with more snow than they knew what to do with!
But this time, they'll be ready. Public works has already started treating roads.
"They're laying material down, trying to melt the first inch or so of snow and then those crews will be on board already once we do start plowing we think probably Sunday afternoon."
Roger Tiedeman with public works says they're preparing to plow as much as nine inches of snow by Sunday.
At that point, it will be all hands on deck. With 60 to 70 people working around the clock to clear roads.
"We'll try to get 2 to 3 plows on every route besides the sander and basically fight it from that point, keeping the snow emergencies open first and foremost and after that we move in to the other arterials,"Tiedman said.
Tiedeman also says they'll work Sunday night to clear bus routes in time for Monday morning.
But at least, they'll be prepared for what mother nature has in store.
"Last year we had our seasons worth of snow in one month. This time I think we're hopefully better prepared. History teaches everybody lessons usually so I think we're trying to be proactive as far as our response that's why we have people here early, eyeing the sky and the ground kind of situation."
So if you have to be out driving this weekend, public works asks you to take it slow, drive extra carefully, and give them time to do their job.
For more information on snow removal and to check on road closures in your area you can call 5–1–1 or follow a link on our web site at klkntv.com