Nebraska Air Guardsman Honored with Prestigious Award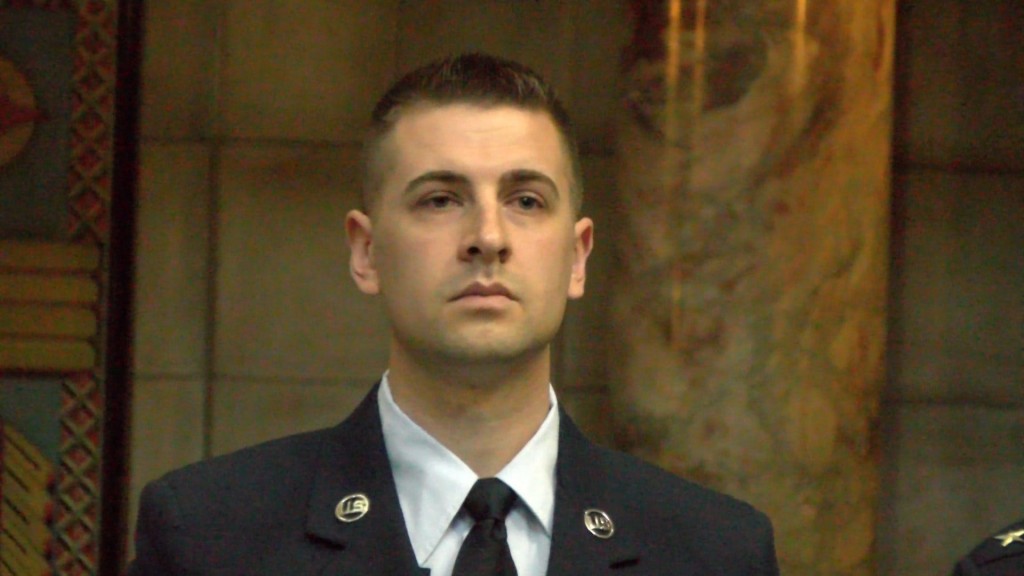 Posted By: Alden German
agerman@klkntv.com
On May 1, 2013, a strong thunderstorm was moving through the state. Tech. Sgt. Phillip Francis and his wife were driving near Waterloo when they came upon a bad car accident. Francis quickly jumped into action to save a man inside one of the vehicles.
"The one car had pinned his door shut. The driver's side door was pinned by the car and the passenger door was pinned by the guard rail so he didn't really have a way out, so I went in through the back door," says Francis.
To add to the danger, a fire had started in the engine. The man had a broken leg, so Francis had to work quickly and carefully to pull the man free of the wreckage as safely – and painlessly – as possible.
Francis continued to help even after paramedics arrived.
"Anybody that is in my unit or any of the guard units here in Nebraska, or active duty, if they had come upon that situation that they would have done the same thing," says Francis.
He says years of training and experience allowed him to help when a stranger needed him the most. Because of this heroic story, Francis was awarded the airman's medal.
"It means a lot, it does. To be recognized for the Air National Guard and the Air Force," he says.
The airman's medal is a very prestigious award and is given out seldom. The last time this medal was awarded was 1994.