Nebraska Air National Guard Airmen welcomed home to Lincoln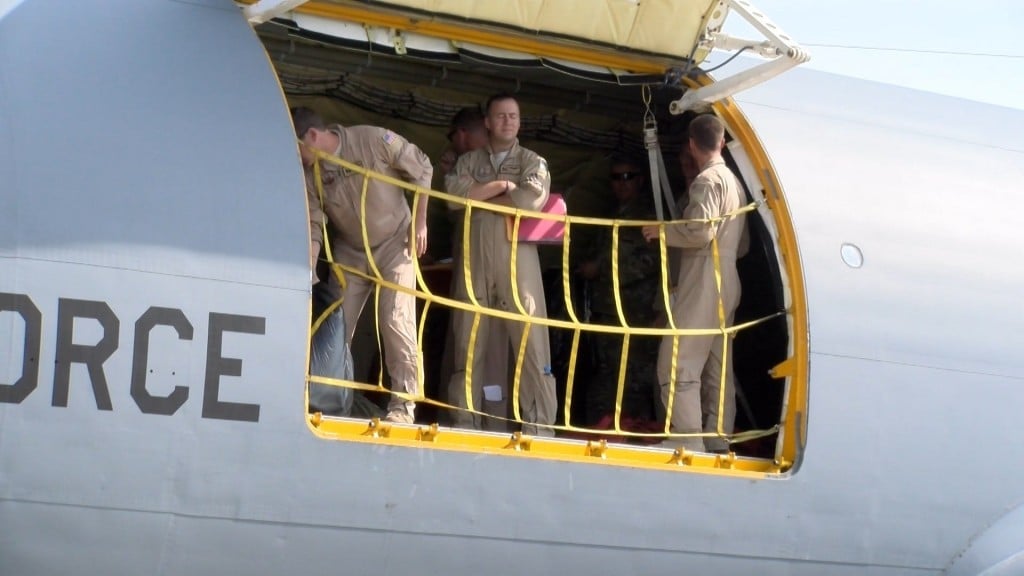 51 Nebraska Air National Guard Airmen returned home, after being deployed to the Persian Gulf.
A grand welcome home, as members of the 155th Air Refueling Wing's Operation Squadron returned home from a mission in the Middle East.
Families finally reunited with their loved ones, separated after deployments lasting anywhere from one to three months.
Lt. Colonel Flip Fields,was gone for 70 days, and missed some special family moments, while overseas.
"It's wonderful…its been too long. I actually had my son learn to walk, while I was away, so now I get to see it in person," said Fields.
The 51 service members focused on jet refueling and maintenance for planes in the Persian Gulf.
Assist. Adjunct. Gen. Keith Schell said, "What essentially, they do is, a group of individuals will go over to foreign bases, overseas and they'll be based out of there. And then we do the refueling aspect of it, and in fact, some more flyers will fly and we also have some staff people there."
Their mission ended with an impressive and record-setting accomplishment, within the entire U.S. military, recording the most flying hours during their mission.
"It's a great honor to serve my country. It's a great honor to be the squadron, that can go ahead and say, we set the record. So, I'm just very happy to be home," said Fields.
The airmen went through an hour of processing before they could leave and then it was off to their homes; where they can spend time with their families once again.