Nebraska baseball team heads to Indiana this weekend for key series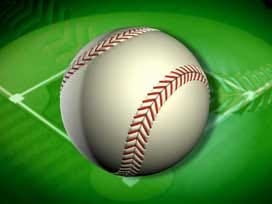 Posted By: Sports
The Nebraska baseball team (28-16, 8-7 Big Ten) gets back to the Big Ten schedule this weekend after hosting CSU Bakersfield in non-conference play last weekend at Hawks Field. The Huskers, who enter the week 8-7 in the Big Ten, and are tied for fourth in conference standing with Michigan State, Illinois and Penn State, and have a chance to move into second place in the conference this weekend, as Indiana is tied with Minnesota for second in the league with a 9-6 record.
Saturday's series opener marks the first game between the two programs since 1906, when the Huskers made the trip to Bloomington. Overall, the teams have met five times, with all five games held in Bloomington and the Huskers hold a 3-2 advantage in the all-time series. The series started in 1899, with games following in 1900, 1901, 1905 and 1906.
Tickets: Tickets to Tuesday's game against Creighton at TD Ameritrade Park can be purchased by calling 402-280-JAYS (5837) through Ticketmaster online or by visiting the box office.
Television: Sunday's game at Indiana will be shown nationally on the Big Ten Network and streamed live on BTN2Go.com (subscription required). Tuesday's game at Creighton will be shown across the state of Nebraska on the NET and will be streamed live on BTN.com (subscription required).
On the Radio: Fans across Nebraska and around the world can listen Greg Sharpe, Jeff Culhane and Lane Grindle call all of the action on the Husker Sports Network – including KLIN 1400 AM and 94.5 FM in Lincoln – and on the Internet at Huskers.com or the Official Husker App. A complete list of HSN affiliates can be found on page 9.
Scouting Indiana
The Indiana Hoosiers enter the weekend series as one of the hottest teams in the Big Ten, as they are tied with Minnesota for the No. 2 spot in the conference.
The Hoosiers are on a four-game winning streak, their longest of the year, following a win over Miami, Ohio, and a sweep of Michigan in Ann Arbor. Indiana is a game under .500 on the season with a 22-23 overall record, but has picked up its play during the Big Ten slate with a 9-6 record.
IU has played just 15 of their 45 games at home this season and is 8-7 at Sembower Field. Indiana is 12-15 on the road and 2-1 in neutral site games.
This weekend will mark the Hoosiers' third home series of the Big Ten season. They opened with Iowa and took 2-of-3 before dropping 2-of-3 to Michigan State.
As a team the Hoosiers are hitting .266 on the season, with just three players hitting .300 or better, including Sam Travis (.326), Kyle Schwarber (.302) and Dillon Dooney (.300).
Indiana has done damage with the long ball this year with 32 home runs, which ranks second in the Big Ten to the Huskers' 34 homers. During conference play, Indiana leads the league with 15 home runs.
Schwarber leads the team with eight homers, while Travis is close behind with seven. Chris Sujka is third on the team with four homers, while Michael Basil, Justin Cureton and Chad Clark each have three.
Schwarber and Travis have each topped the 40-RBI mark with 41 and 40 RBI's, respectively, while Sujka ranks third on the squad with 32 RBI's.
On the base paths, Cureton is the team's biggest threat with 19 steals in 21 attempts. No other Hoosier has more than 10 steals on the year, with Schwarber ranking second on the team with seven steals in 10 tries.
Saturday's starter Joey DeNato has been lights out for the Hoosiers with a 7-1 record and a 2.15 ERA in 11 starts. With one complete game on the year, DeNato leads the team in innings pitched (71.0) and strikeouts (61), while allowing just 17 earned runs on the year on 61 hits and 20 walks.
Freshman Kyle Hart takes his 3-4 record to the mound on Sunday for his 12th start of the season. Over 62.0 innings of work, the lefty has given up 30 runs (23 earned) on 74 hits and 19 walks, while striking out 37.
The Huskers will see right-handed pitcher Chad Martin on Monday, who will be making his sixth start of the season and is looking for his first win after starting the year 0-3. With 15 appearances on the year, Martin has seen significant work out of the Hoosiers' bullpen. Martin has a 5.90 ERA on the year in 39.2 innings of work, as he has given up 33 runs (26 earned) on 56 hits, 21 walks and a team-high five home runs, while striking out 31.
Matt Dearden leads the team in appearances with 20, while Jonny Hoffman is next with 18 and Ryan Halstead has 17. Dearden and Hoffman are tied for the team lead in saves with three each, while all three have worked over 30 innings this year.
Stock Up
Transfer Richard Stock has been a welcome addition to the Husker offense in 2012. The junior from Westlake Village, Calif., is second on the team with a .370 average, leads the team with 15 doubles and is tied for the lead in triples with two.
His 82 total bases rank second on the team to Rich Sanguinetti's 85, while Stock is also slugging .532 and has an on-base percentage of .402.
Stock came to the Huskers as a catcher, but has developed into the Huskers' primary first baseman, while also serving as Cory Burleson's backup at the plate.
During Big Ten play Stock has been even better at the plate, as he leads the Big Ten in batting average (.459), hits (28) and doubles (7) .
In the Huskers' last conference series against league-leader Purdue, Stock hit .667, including a 4-for-4 performance on Saturday, April 21, and a 3-for-4 performance on Sunday, April 22. Stock hit one home and one double in the Huskers' win over the No. 16 Boilermakers on Saturday, before roping two doubles on Sunday. In 12 at bats over the weekend Stock had no strikeouts, while slugging 1.167 and had an on-base percentage of .667
Stock has produced three hits in a game eight times this year, including two games with four hits. The junior also has seven multi-RBI games on the season
A 45th-round pick out of high school by the Brewers, Stock has found new life at Nebraska after playing his freshman season at USC and last season at Pierce College in Los Angeles.
I Wanna Be Like Mike
Sophomore Michael Pritchard enters Saturday's game with an 21-game hitting streak, which is the fifth longest streak by a Husker since 1958.
It is also the longest streak by a Husker since Curtis Ledbetter's 23-game hitting streak in 2003.
The streak started in the Huskers' Big Ten opener against Illinois on March 23, when the Pritchard produced two hits. He has notched a pair of hits eight times during the streak and scored at least one run in 14 games.
Francis Collins holds the NU school record with a 38-game hitting streak in 1996, while Ken Ramos is second with a 28-game streak and Derek Dukart is third with a hit in 25 straight games.
No statistics on hitting streaks prior to the Huskers joining the Big Eight Conference in 1958 are available.
Put it in Play
Nebraska's Richard Stock and Kash Kalkowski has been two of the Huskers' most aggressive hitters at the plate this year with 10 combined walks in 288 combined at bats.
Kalkowski's four walks are tied for the lowest on the team in his 134 at bats, while Stock has just six walks in 154 at bats.
Even more impressive, Kalkowski has just 10 strikeouts on the year and Stock has just 14. Of the Husker regulars, Michael Pritchard leads the team with only nine strikeouts in 157 at bats.
Get on Top
Scoring the game's first runs has been important for the Huskers during Big Ten play.
In the first 15 games of the Big Ten schedule, the Huskers are 5-1 when taking the first lead of a game. When the opposition scores first, the Huskers are 3-6.
The only time during conference play that the Huskers have scored first and lost was in the series opener against Iowa on April 6. NU took a 2-0 lead into the fifth inning and lost the game, 4-3.
Give it to the Bullpen
The depth and talent of Nebraska's bullpen has been one of its biggest strengths this season.
During Big Ten play, the Huskers are 6-0 when leading after the fifth inning and 7-0 when leading after the sixth.
Cory Cuts Them Down
Catcher Cory Burleson has been one of the most important cogs of the Husker defense this season with 17 runners caught stealing, which tops his season total of 14 from 2011.
The senior backstop has slowed down the opposition's running game, as team's have stolen just 12 bases in 29 attempts (.414) this season, with two of the 12 steals coming from Illinois on a double steal.
During Big Ten play, Burleson has thrown out seven runners in 12 attempts.
Through May 2, Northwestern's Geoff Rowan (26) and Indiana's Kyle Schwarber (24) are the only catchers in the Big Ten with more runners thrown out than Burleson, but Schwarber has the second most steals allowed in the league with 36 and Rowan is third with 30.
Nine catchers in the Big Ten have allowed 20 or more steals on the year, including six who have allowed 25 or more. Illinois' Kelly Norris-Jones has allowed a league-high 42 stolen bases.
Burleson has worked hard in the offseason to improve his game after allowing 26 steals in 40 attempts a year ago.
What a Difference a Year Makes
After struggling through a sophomore season that saw him hit .220 with four doubles, two home runs and 18 RBI's in 43 games, Josh Scheffert went back to the drawing board this summer and worked on his swing.
The Lincoln native's hard work has paid off so far in 2012, as he has been named Big Ten Player of the Week twice.
The junior is third on the team with a .358 average, while also producing a team-high seven home runs, as well as 10 doubles and 34 RBI's.
Scheffert has also been solid in the field at both corners of the diamond. He has just four errors on the season in 181 chances.
Kiser Warming Up
April ended up being a great month for senior Kale Kiser, as the senior raised his batting average 65 points.
With a .200 average on April 1, Kiser took off in 14 games during the month to post the second-highest average on the team during April at .378 (14-for-37).
Vogt of Confidence
Dylan Vogt has been the Huskers' go to man out of the bullpen with a 1.40 ERA in 20 appearances.
The junior righty has worked 38.2 innings and struck out 24, while holding opponents to a .232 batting average.
Over his last six appearances, Vogt has pitched 14.0 shutout innings and has given up just three walks.
Setting the Pace
Sophomore leadoff-hitter Michael Pritchard has been one of the Huskers' most lethal weapons this season with a team-high .376 batting average, which ranks third in the Big Ten Conference.
Pritchard is also second on the team with a .437 on-base percentage, which trails Kale Kiser's team-high .453 on-base percentage.
During Big Ten play, Pritchard is hitting .333 in 15 games with a on-base percentage of .391.
Hard to Hit
Junior closer Travis Huber has been tough on opposing hitters during Big Ten play with a 0.00 ERA in 4.2 innings of work over four appearances.
During conference play, Huber has given up just four hits and one walk, while striking out six and holding opposing batters to a .211 average.
Overall, Huber holds a 2.75 ERA and seven saves in 18 appearances. In 19.2 innings, Huber has posted 17 strikeouts and given up six earned runs.
Learning Curve
Freshman Pat Kelly has made a quick transition to college pitching, as the Red Wing, Minn., is fourth on the team with a .327 batting average and a slugging percentage of .535.
Kelly is even better with a teammate on base, hitting .370 on the season.
His biggest hit of the season came on Sunday, April 8, against Iowa, as he blasted a triple to the center field wall that scored two Huskers to tie the game in the bottom of the ninth inning. Kelly then scored the winning run on a walk-off single by Kale Kiser.
Kelly has hit throughout the Husker lineup and has produced 11 extra-base hits, including five doubles, two triples and four home runs.
He has driven in 22 runs and scored another 20.
Kashing In
After battling through an early season groin injury, Kash Kalkowski has steadily returned to form for the Huskers.
Following his 13th game of the year against South Dakota State on March 13, Kalkowski was hitting .256 on the year with one home run, which came in the season opener against Gonzaga, and eight RBI's.
Since the game against the Jackrabbits, Kalkowski has played in 23 games and has raised his average to .306, while also hitting three home runs and driving in 21 runs.
Rich Reward
Texarkana CC transfer Rich Sanguinetti had been a key cog in the Husker offense this season. Hitting out of the two-hole in 39 of his 40 starts, Sanguinetti is hitting .309 on the year with a team-high 11 sacrifice bunts and is second on the team with 35 RBI's.
Helping the Pitching Staff
Through 44 games the Huskers have turned 41 double plays. NU is on pace to turn just over 51 double plays this season after only converting 35 a year ago.
Packing the Park
Through April 29 the Huskers rank 12th in the country in average home attendance with 3,605 fans per game and 13th in overall attendance with 90,134 fans through the gates at Hawks Field.
No other Big Ten team ranks in the top 45 of either category.
Against Purdue, the Huskers had their two largest crowds of the season with 6,257 fans on Saturday, April 20 and 6,014 fans on Sunday, April 21.
For the weekend against the Boilermakers, 16,979 fans piled into Hawks Field.
Filthy Freshman
After starting three games at the beginning of the season, freshman Kyle Kubat has been a tough arm out of the bullpen for the Huskers during conference play.
In three appearances Kubat has a 0.90 ERA over 10.0 innings of work and is holing opposing batters to a .235 batting average. The 6-1 lefty has allowed eight hits and has given up three walks, while striking out six.
Kubat is schedule to make his first conference start on Saturday in the Huskers' series opener at Indiana.
Home Sweet Hawks
The Nebraska baseball program is celebrating its 11th year at Hawks Field in 2012. The Huskers are 246-87-1 (.738) since opening the park on March 5, 2002 with a 23-1 win over Nebraska-Kearney.
Nebraska plays a total of 30 games at Hawks Field in 2012, and is 17-9 at Hawks Field this season.
The Huskers were scheduled to 31 home games in 2012, but their game with CSU Bakersfield on Sunday, April 29, was cancelled due to rain.
Hot Sticks
Under the direction of Head Coach Darin Erstad and Associate Head Coach Will Bolt, the Nebraska offense has seen great improvement across the board from a year ago.
During conference play the Huskers are hitting .298 as a team, with three players hitting .300 or better, including a team-leading .459 average from Richard Stock.
In 2011, the Huskers hit .236 during conference play and just two players hit over .300, including Cody Asche (.351) and Michael Pritchard (.340).
Tough With Two
The Huskers have come up with clutch hits all season with two outs, as 100 of the team's 287 RBI's have come with two outs. Leading the way is Chad Christensen, who has driven in 19 of his team-leading 38 RBI's with two outs. Last season Christensen played in all 55 games and totaled just four two-out RBI's.
Juniors Richard Stock, Josh Scheffert and Kash Kalkowski also each have double-digit two-out RBI's. Stock has 16 and Scheffert has 14, while Kalkowski has 13.
In 55 games a year ago the Huskers' totaled 91 two-out RBI's. All-American Cody Asche led the team with 16 two-out RBI's, while only three players had 10 or more on the year, including Asche, Kalkowski (14) and Bryan Peters (12).
Chicks Dig It
After hitting 30 home runs in 55 games last season, led by Cody Asche's 12 home runs, the Huskers have already surpassed last year's total with 34 home runs in 44 games this season.
In the Big Ten, Indiana is the only other program with more than 30 home runs with 32, while three other schools have more than 20.
Small Ball
Even though the Huskers lead the Big Ten Conference with 34 home runs through May 2, Nebraska has also put a lot of pressure on opposing defenses with their bunting.
On the year, the Huskers have 28 bunt singles through 44 games. In 55 games a year ago, the Huskers had just 16 bunt singles all season.
Chad Christensen, who is second on the team in home runs (6) and leads the team in RBI's (38), also leads the team with seven bunt singles in nine attempts.
Michael Pritchard is next with five bunts singles, while Bryan Peters has four. Cory Burleson and Rich Sanguinetti each have three bunt singles and Kurt Farmer has two
Overall, the Huskers are 28-for-39 (.718) when bunting for a base hit and also have 35 sacrifice bunts on the year.
Rich Sanguinetti leads the team with 11 sacrifice bunts, which ranks second in the Big Ten to Iowa's Jacob Yacinich, who has 13 sac bunts on the year.
What a Fourth
The Huskers strongest inning this season has been the fourth, where they've outscored opponents 60-12. The Huskers didn't give up a run in the fourth inning until Illinois plated one run against the Huskers in the team's 25th game of the season on Saturday, March 24.
Looking at just the first eight innings of a game, Nebraska has outscored their opponents this season in every inning but the first, where they have just 17 runs on the year, while giving up 31.
In the first three innings of the game the Huskers hold a slim 92-90 advantage in runs, but they have destroyed opponent pitching their second time through the order in the fourth, fifth and sixth innings with a 137-56 advantage.
In the seventh and eighth innings the Huskers keep up the pressure and hold a 65-42 advantage, including 43 runs in the eighth alone.
20-20
Senior Kale Kiser is tough on opposing pitchers with his great eye at the plate. During his career at Nebraska, Kiser has walked 92 times and struck out just 66 times for a 1.39 walk/strikeout ratio.
Kiser is hitting .265 on the season, but continues to get on base for the Huskers with a team-high .451 on base percentage. His team-high 28 walks are the fifth most in the Big Ten and his 13 HBP's are tops in the league.
Walk-Off Winners
After scoring one run in the bottom of the 11th inning against CSU Bakersfield on Saturday, April 28, the Huskers have posted three walk-off wins this season, with two coming off the bat of senior Kale Kiser.
During Big Ten play, the Huskers scored four runs in the bottom of the ninth against Iowa on Sunday, April 8, to win the game, 9-8, and take the series from the Hawkeyes, 2-1.
NU's first walk-off win came at the Metrodome in Minneapolis, Minn., when junior Rich Sanguinetti completed a ninth-inning comeback against New Mexico State with a two-run walk-off home run.
The two-run shot on Saturday, March 3, was the first home run of Sanguinetti's Husker career and polished off a four-run ninth inning to seal a victory.
The Bolt Effect
The Husker offense has seen major improvement under the direction of Associate Head Coach Will Bolt.
Looking at NU's numbers through 44 games in 2011 and 2012, the Huskers have struck out 93 fewer times, walked nine more times, produced 72 more hits, scored 64 more runs and are hitting 36 points higher as a team at .312.