Nebraska Basketball Drops Latest to Indiana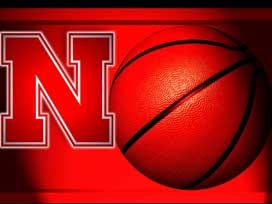 Posted By: Sports
sports@klkntv.com
Story Courtesy: Associated Press
LINCOLN, Neb. (AP) – Kevin "Yogi" Ferrell scored 24 points and Thomas Bryant added 19 to lead Indiana in a 79-69 victory over Nebraska on Saturday.
Ferrell and Bryant combined to make nine of their first 11 shots after halftime as the Hoosiers (12-3, 2-0 Big Ten) turned a three-point halftime deficit into a 12-point lead and extended their winning streak to seven games.
Indiana went ahead for good, 47-46, when Ferrell beat the shot clock with a jumper from the wing. He followed with a 3-pointer and then went the length of the court for a layup to make it 55-49. He beat the shot clock again with a 3-pointer, and O.G. Anunoby scored back-to-back baskets to finish a 17-5 spurt and put the Hoosiers up 62-51.
Nebraska (8-7, 0-2) got 16 points apiece from Andrew White III and Jack McVeigh and 10 each from Shavon Shields and Benny Parker.
Below is a collection of game notes and quotes courtesy of Nebraska Athletics:
*-Freshman Jack McVeigh finished with 16 points to match his career high set against Mississippi Valley State in the season opener. McVeigh also grabbed a season-high six rebounds, topping his best against Creighton on Dec. 9. McVeigh, who tied for team-high honors in rebounds, becomes the ninth different Husker to lead NU in rebounds this season.
*-Benny Parker finished with 10 points, marking the first time in his career he has recorded consecutive double figure games. Parker also added two assists and two steals, and now has a 13-to-1 assist-to-turnover ratio in his last three games, and has three straight multi-steal efforts.
*-Nebraska held Indiana to 79 points, which is 10 below its season average, but the Hoosiers shot 54.9 percent from the field, which was the highest by a Husker opponent this season.
*-Michael Jacobson finished with three steals, topping his previous best of two against Villanova on Nov. 17
*-Shavon Shields dished out six assists, the third time this year he has had at least six assists.
*-Nebraska had four players in double figures, the fifth time this year NU has put at least four in double figures, but the first time NU lost with doing so.
*-Nebraska opens Big Ten play 0-2 for the fifth straight year.
Nebraska Coach Tim Miles
On the finish of tonight's game
"The separation I think happened early in that second half. We had some looks and we tried to go to Shavon (Shields) a little bit. He had an interesting match-up so I tried to see if we could get him going. We just didn't score on any of them so we had some empty possessions. And then they are up four and you're like, well we're okay and then Yogi (Ferrell) goes nuts on us. I think they scored ten points on four possessions and the lead goes from 55-51 to twelve. Well now that is too many. You just can't. And it happened in a hurry in a matter of probably 90 seconds. Maybe a little longer than that but if I check the play by play that is probably close. So that was just really difficult. I thought we had a good first half. Nine guys scored, shot over fifty percent. We just weren't able to get the defensive stops and then simple pass and catch plays down the stretch. We had four turnovers by main guys, veteran guys. There were pass and catch that hurt. It didn't cost us, but the cumulative effect, that and some time we missed free-throws, didn't allow us to have that chance down the stretch."
On a game like this if you just have to say Yogi Ferrell is pretty good
"That's what my assistants have told me. Here's what I know, that he really made plays. And I thought Indiana made plays. That is a great credit to them and the program and you know there were some things that we did right. I mean a lot of things we did right and they still scored on us. It wasn't like Northwestern where we had defensive errors that cost us. It was just these guys jumped up and stuck it in our eye. Not that you can live with that, I know this much, somebody asked me about our effort or whatever it was and I didn't think he had much tenacity. I thought we had much better tenacity this game and although it didn't translate into winning that will transfer into way more success for us down the road. I don't like losing and I'm not light on losing but that is important to me. I thought guys like Shavon, who struggled shooting but still had six assists, a kid like Jack McVeigh comes in and he is spirited you know and he gets his first career technical but still gets sixteen points, six rebounds, did a lot of things right. Michael Jacobson I thought did some good things but I thought our tenacity was better to be able to compete with Indiana playing very well."
On how he would challenge Jack (McVeigh) to be more of that guy we saw in today's game
"We've challenged him, I'd say that is a word I would tell his parents."
On if he was happy to see someone like Jack show some emotion
"Yeah I like the emotion, I like the fire. I like the fact I'm going to look you toe to toe, look you square in the eye, and we are going to be here all night. If you don't have that mentality you will not survive. Unfortunately it was that one stretch, where they separated hurt us."
On his plan and if you have to wait and see what they're doing and then adjust your plan
"You kind of go with "Plan A" and "Plan B". We have a set of core things we like to run and then depending on what we think is going to happen. I thought we did okay with those, we got some open looks and just missed them. Then there was four pass and catch errors, just normal plays that we practice every day. Those are the things that really bother me, not so much finding a way to get those guys shots because they are going to get shots. And I'll get them shots if they can't figure it out."
Nebraska guard Andrew White III
On the difference in the last 10 minutes of the game
"They (Indiana) have players that have experience and knew how to defend tough actions. In this scenario, I think we need to give a lot of credit to them (Indiana) for guarding as a team. On our defensive end, they got us a couple times. They have a really good point guard (Yogi Ferrell) and a really good big man (Thomas Bryant) and they played pick and roll well, penetrated, and found some of their role players for big shots. They made big plays down the stretch on both ends."
On how Indiana was guarding himself and Shavon Shields
"They were shading and throwing bodies at Shavon (Shields) on his penetration. I was face guarded pretty much the whole game, usually by Yogi Ferrell. He was playing me nose-to-nose, and not necessarily looking at the action off the ball. His priority was to keep me from getting the ball. He did a pretty good job of that overall. We'll see that rest of Big Ten play. You have to get used to it. Shavon and myself have to get other guys shots, like Jack (McVeigh), who got going a little bit today. We have to use their defensive strategies and get other guys' shots."
On what Coach Miles said after the game
"He just said to carry that effort to the next game. Obviously as a coaching staff, the biggest thing is 'Did your team play hard, and did your team play together?' That's kind of how you evaluate a game regardless of the outcome. I think we did both of those. He was disappointed but we're not taking any moral victories. At this point the game is over, so we need to use whatever positives we do have and carry it into the next game."
Nebraska forward Jack McVeigh
On how Nebraska was trying to defend a team like Indiana
"A big focus for us was rebounding and getting back in transition. They hit a lot of 3's in past games on transition offense. That was big focus going in, was hitting bodies. Obviously they have a great point guard and a great big with shooters who can spread the floor. It was guarding that pick and roll action as a team, which we did a lot of work on. We forced them to take some tough shots, which they made down the stretch. Overall it was probably their athleticism, the running, and the rebounding, those little effort things."
On regaining personal confidence with his 4-of-5 shooting game
"The coaches are doing a great job and telling me to keep being aggressive, (saying) if you get shots, take it, let it fly. With Andrew (White) getting face-guarded, he found me. I got opportunities and made the most of them."
On the difference in the second half
"A little bit of it is experience. We've got some younger guys, but I'm not using that as an excuse. We just need to keep going. We need to play with the effort we played with today. We played hard. If we keep doing that on a daily basis then that is going to pay off. We need to keep working hard. We're all getting better every day. We saw a step up from last game to this game. We played better and executed better. Every game we are looking to get better. Now we need to learn from this game."
Indiana Coach Tim Crean
Opening Statement…
"I'm very proud of the win, because I think we beat a good team. The one the thing that really stands out when you watch Nebraska, they are very unselfish and I really like their team because they get their guys better, there's no doubt about that. They have a couple of really good players in (Shavon) Shields and (Andrew) White (III), but they move the ball and they create a lot of problems for opponents because they move without the ball. White is one of the best cutting guys, he's like Troy Williams for us, and then you add the fact that he's a tremendous 3-point shooter, so they are going to get better and better. We knew we were going to have to play an extremely solid game in a challenging environment, and it was. I was proud of the way our guys weathered the storms in the first half, and there were some storms and they had a couple of runs and we answered that. I thought the 3 at the end of the half from Yogi (Ferrell) was like being down in the game and kicking a field goal in football, and adding a couple points so you feel good about yourself when you go in at halftime. That was big. Yogi did a great job directing our team, but we got contributions from a lot of people. It was good to have Thomas Bryant come back after having a tough day against Rutgers with the fouls, and play to the level that he did. I mean he did a great job offensively, but I think he was in for 27 possessions in the second half and they scored seven times in those. To me, that was really important. We're getting real contributions from freshman, which is important, especially, well it's important anywhere, but it's really important when you take on a guy that's as good as White, with the 16 point a game average and the fact that he creates so many opportunities for other people. Really good, strong play. Good defensive play. Andrew White had to earn his points. Shavon had to earn his points. Our guys answered the bell from start to finish. Played much better in the second half, but I thought the second half was able to happen for us because we weathered those storms in the first half. A few weeks ago, we might not have come back from weathering those storms, and in this league you have to be able to do that because everybody has a plan and then it becomes a game of adjustments the rest of the way. We beat a good team. He's (Tim Miles) a great coach. I've got a lot of respect for him and that entire staff and for this program, and I think this win is going to be great for us down the road."
On the thinking behind his defensive strategy against Andrew White III…
"Match ups. We don't have a great match up for a guy like that. We don't have a great match up for Shavon Shields. So I thought Collin Hartman did an excellent job, too. You can't guard those guys with one person, but when you do have one person on them they have to do a really good job. The couple times that Andrew made his shots our hands weren't up. We were late on a screen one time. And he can rise up. He's really good. I mean really good, and you can see that on the film and now you can see it in real life. But Yogi has done that before for us. Yogi may not be large in size, but his heart and his mindset and his toughness, that's what's really big. And that's the way it has to be. I mean we'll have to do it again, because he rises to the occasion. Last year they did a good job of their trapping with him, and we were very conscious of that in this game, and he was very conscious of that. I thought he moved the ball extremely well and I thought that freed him up to make shots. His good defense got his offense going. There's no doubt about that."
On what is message was to Thomas Bryant after the game against Rutgers
"I don't want to say what I thought were fouls weren't. I don't want to be disrespectful that way to the officiating, but we weren't that concerned when you watch the film. We just had to make sure that he knew what he could correct. Make sure he knew that this is probably not a travel. Let's just respond. What we did is we put him right back in the gym at 11 o'clock on Thursday morning with some of the other freshman and our perimeter players and got working on our ball handling, our driving, our situation type of stuff, and then practice later that night a little bit, not a lot but the last thing you want to talk about is the negatives a lot of times. You want to get right into what's going to correct it. It's one thing to talk about the turnovers, it's another thing to start correcting them and seeing them on film. It's the same thing when a guy has foul issues. People forget Cody Zeller, his first Big Ten game of the year, we were at Michigan State, and it was really, really hard. I mean he stayed in the game, but it was a very physical game. They basically beat him up. And he comes back, and he fouls out the next game, but we beat Ohio State when they were ranked in his second Big Ten game. I think it proves true that a lot of times there's a lot of improvement from game one to game two. I mean O.G. (Anunoby) did that. He had a really good game against Rutgers and came back and was even better than that. That's what you want. You want guys to understand that they can get better. They have to impact the game even when it's not going right for them, and I thought Thomas's points were a real tribute to how well he guarded today, especially with the adjustments he made in the ball screen."