Nebraska by Heart update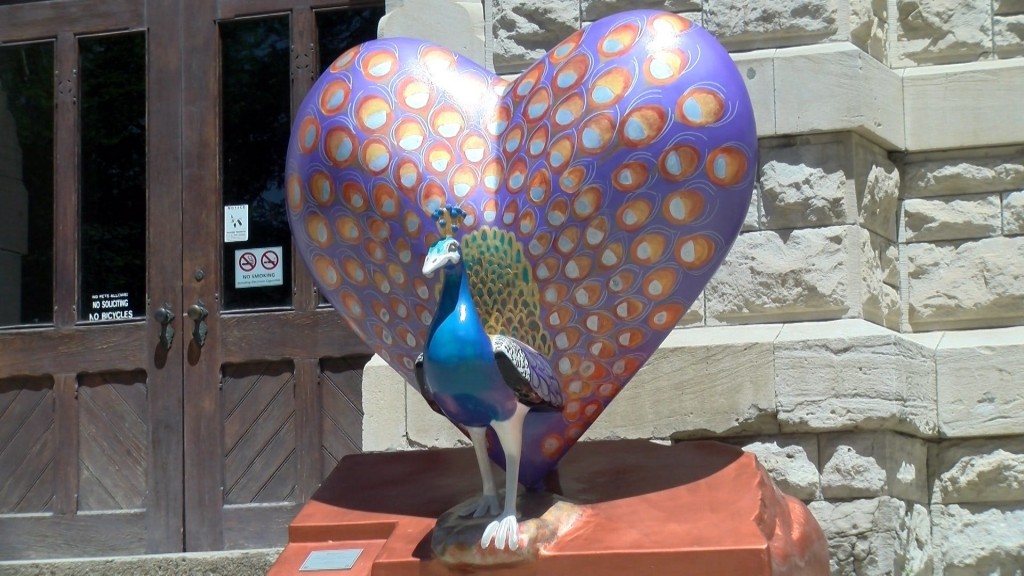 A local art project is spreading love in the capital city.
Nebraska by Heart is celebrating the state's 150th anniversary with these six foot heart statues.
They're mostly centered near the University of Nebraska–Lincoln's campuses.
It started with five at the end of last year.
Now, there are more than 80 and they're definitely catching several people's eyes.
"I think it adds a lot of excitement and people like to go around and look at them all," Lincoln Resident Janet McKane said.
The goal was to have 93 sponsored hearts to represent each of Nebraska's counties.
Each sponsorship is $3,000.
The project stopped a bit short with 83 sculptures to allow the artists to make the may deadline.
Its director Liz Shea–McCoy said the initial ones were key to get the momentum going.
"The first five hearts gave a picture to what these hearts are going to look like. That in turn created a lot of enthusiasm for Nebraska by Heart," Project Director Liz Shea McCoy said.
The latest and final recent installment is located at Billy's restaurant near 13th and H streets.
Karen Neppl of Grand Island crafted it.
Just a few blocks away by 10th and Lincoln mall, you can see a Lincoln artist's creation of a cornfield.
Artists said they're thankful for the community support pumping life into their ideas.
"Lincoln is really an art supporting community. It's really exciting that they support the arts in our area," Lincoln Artist Peggy Kokes-Alloway said.
"Words cannot express how grateful I was to have people sponsored them. Just to see them come to life is an artist's dream," Grand Island Artist Karen Neppl said.
The hearts will be auctioned off this October for two charities.
For more information including a map of the statues, visit this website.