Nebraska challenges federal transgender guidelines for schools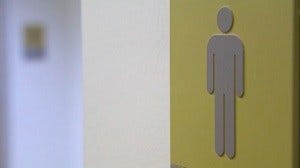 Posted by: Marlenia Thornton
8@klkntv.com
Nebraska and nine other states are challenging the federal government's recent transgender guidelines for schools.
It centers on new rules in assigning students to bathrooms and locker rooms based on their gender identity.
It was filed Friday afternoon.
Attorney General Doug Peterson said the recent guidelines remove local schools' power on addressing issue on an individualized basis.
"This current policy doesn't do that at all. Parents are not involved; health care providers don't need to be involved. It's simply a decision by the student that would impact the whole student body," Nebraska Attorney General Doug Peterson said.
The ACLU is disappointed about Nebraska's decision.
It said the federal directive doesn't create any new obligations for schools.
The agency said it's consistent with past practices and provides clarity to prevent discrimination.
"What the federal government did recently was issue guidance about existing federal law; we're actually not talking about anything new here," Nebraska ACLU Executive Director Danielle Conrad said.
Attorney General Peterson said the mandate is also a legal question.
He said many districts are fearful of losing funding for not following it.
Peterson said the guidelines go around our constitution.
"It's an example of a federal agency is acting outside of the current law that passed by congress and that was our concern," Peterson said.
The ACLU said it's just another way for the state to push a political agenda and encourages open dialogue about the issue.
"It's important that we dial down the rhetoric. It's important that we that we refocus that we're talking about people and in this case kids," Conrad said.
This is a different lawsuit from a similar one filed by Texas a few months ago, which includes 13 states.
The other states in the lawsuit with Nebraska are Arkansas, Kansas, Michigan, Montana, North Dakota, Ohio, South Carolina, South Dakota, and Wyoming.