Nebraska Community Blood Bank Needs Donations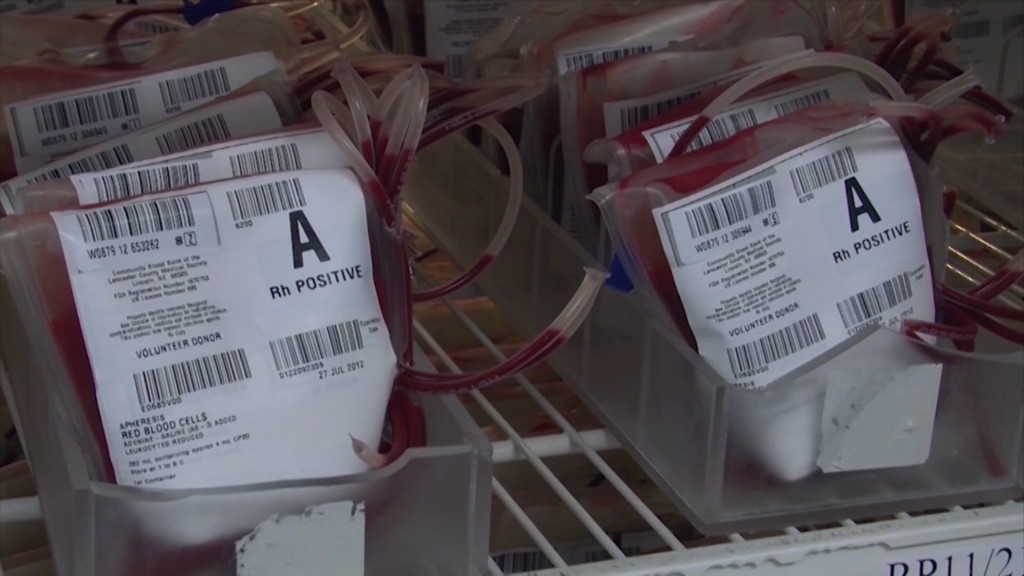 Winter is a tough time for most of us, many get sick and the cold weather seems to never end.
It's an especially tough time for the Nebraska Community Blood Bank. Winter hits the organization hard and their supplies of both blood and platelets are running low.

"We especially need blood this time of year. Winter can be challenging to get donors to come in because of the weather, because of the holidays, because of seasonal illnesses," said NCBB marketing and community relations manager Erica Busta.
It's not only the local hospitals that need blood, many hospitals across the country are also in need of donations.
Those on the east coast have been hit hard with the recent storm and the blood bank is doing their best to help out.
"It's especially important right now because we are trying to help out blood centers on the east coast that had to close because of that storm. So when we can cover our hospital needs we like to help out other hospitals in need," said Busta.
The blood bank just sent both blood and platelets to the east coast Monday morning, but now they need help replenishing their supplies.
They're in need of donations of all blood types, but one type in particular according to Busta, "We especially need O– but all blood types are needed."
While the blood bank knows donating can be painful they say it's well worth it.
"Nobody likes needles but if you can get over that fear enough to donate blood you know that your blood is going to help someone who really needs it," said Busta.
If you want to donate you have to be at least 17 years old and you can't be sick. You should also eat a good meal and drink lots of water beforehand.