Nebraska councilman fined after profiting from contracts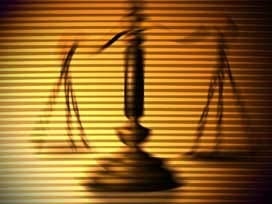 Posted By: Channel 8 Eyewitness News
8@klkntv.com
LINCOLN, Neb. (AP) _ A Sutton city councilman has been fined $2,000 after a construction company he owns did work on several city projects.
The Nebraska Accountability and Disclosure Commission said Friday that Sutton City Councilman Jeff Schelkopf erred in not making sure three contracts between his company and the city had public discussion and action at city council meetings.
Schelkopf's company, Quality Builders, built a concession stand at the city's baseball field complex, repaired a city building's roof and fixed a community center door. In all, the city of Sutton paid Quality Builders more than $100,000 for the projects.
Schelkopf did file disclosure reports noting he owned the business and says he did not intend to break the law. He has agreed to pay the fine.