Nebraska Couple Claims $48 Million In Tax Refunds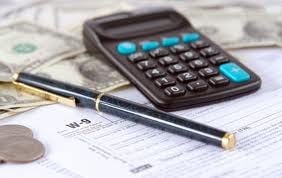 By: Newsroom
8@klkntv.com
A Nebraska couple that claimed more than $48 million in federal tax refunds has been convicted of conspiracy and false-claim charges.
Online court records show 61-year-old David Kleensang and 59-year-old Bernita Kleensang of Hay Springs were found guilty Thursday after a nearly three-day jury trial in U.S. District Court of Nebraska.
Federal prosecutors say the Kleensangs claimed in their 2007 returns that the government owed them $48.5 million, even though they hadn't filed since 2003. They also failed to file between 2008 and 2011.
Authorities say the couple continued to claim multimillion-dollar refunds even after they were warned that the filings appeared fraudulent. They reportedly argued they did not have to pay taxes because they were not federal employees and did not live in Washington, D.C.