Nebraska-Creighton Ticket Info for game at TD Ameritrade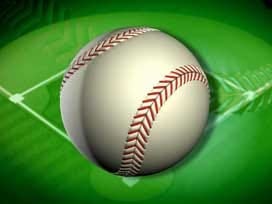 The April 19th opener of TD Ameritrade Park Omaha has been announced as a sellout, just hours after tickets for the first game went on sale earlier on Monday. Creighton Baseball, which will play home games at the new 24,000-seat facility, hosts Nebraska in the first competition at the venue.
Tickets for the game went fast. Nearly one-third of the seats will be assigned to the construction force and city leaders who were responsible for the stadium being built. In addition to those tickets purchased by the general public on Tuesday morning, other tickets were bought by TD Ameritrade, which owns naming rights, as well as through a pre-sale available to Creighton season ticket holders and Metropolitan Entertainment & Convention Authority club seat holders, as well as Creighton faculty, staff and alumni.
A possibility remains that more seats will go on sale at 10 am on the day of the game. Those seats would be in the upper grandstand.
The April 19th game will be televised statewide by NET-HD, as well as nationwide on the CBS Sports Network.
Fans unable to attend the April 19th opener will still have plenty of chances to see Creighton play in the venue. The Bluejays have one game remaining at the CU Sports Complex (April 12 vs. Kansas State) before playing its final 12 games at TD Ameritrade Park Omaha. Creighton will also host the State Farm Missouri Valley Conference Tournament, May 24-28. For ticket information, contact the Creighton Ticket Office at (402) 280-JAYS, or stop by the Creighton Ticket office at D.J. Sokol Arena inside the Wayne & Eileen Ryan Athletic Center , the Qwest Center Omaha box office, Ticketmaster.com, or any Ticketmaster location.
The Men's College World Series will move to TD Ameritrade Park Omaha after a 61-year run at Johnny Rosenblatt Stadium. The 2011 CWS will be played June 18-28/29.
Creighton is off to a 20-5 start, while Nebraska is 19-11. The teams begin their annual three-game series on Tuesday in Lincoln.