Nebraska Football: Cristello Named to Football Operations Staff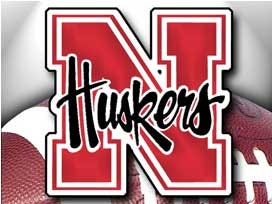 Posted By: Sports
sports@klkntv.com
Courtesy: UNL Media Relations
The Nebraska football program has added Kevin Cristello as the Assistant Director of Football Operations. Cristello joins the Husker football staff after spending the past six seasons at Eastern Kentucky.
In his role with Nebraska, Cristello will play a lead role in the Huskers' team travel and serve as a liaison to several areas within the Nebraska athletics department.
Cristello previously served as the Director of Football Operations at Eastern Kentucky. Among his many responsibilities with the Colonels, Cristello was responsible for travel arrangements for the football team, the coordination of summer camp activities and assisting with the day-to-day operation of the program. Cristello also served as the District Four representative on the National Director of Football Operations Committee.
Cristello spent three years at Kentucky Christian from 2008 to 2010. He served as the defensive line coach, academic coordinator and video coordinator in 2008 and 2009, and was elevated to interim head coach in 2010.
Cristello began his coaching career at Morehead State. He was a student assistant in 2006 and served as a graduate assistant coach in 2006 and 2007, working mostly with the defensive backs.
Cristello played defensive end at Morehead State from 2001 to 2005, twice leading the team in sacks. He was a team captain and earned all-league honors. Cristello has a bachelor's degree in health promotions and a master's in adult and higher education from Morehead State.
In addition to adding Cristello to the operations staff, Nebraska has promoted Dan Van De Riet to Associate Athletics Director for Football Administration. Van De Riet has served as Associate Athletics Director for Football Operations for the past two years. He will continue to oversee the Huskers' operations staff, and will now also oversee the recruiting department.
Executive Director of Player Personnel Billy Devaney will continue to oversee the personnel department.