Nebraska football kicks off fall camp on Friday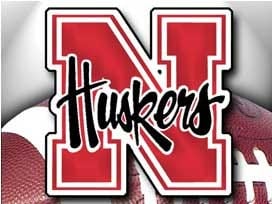 KLKN Sports Staff
sports@klkntv.com
LINCOLN, Neb. – Nebraska football kicks off fall camp Friday morning.
The Huskers held their annual pre-camp press conference on Thursday. First year head coach says it's now time for the Huskers to prove it on the field.
"Offseason momentum is for newspapers and fans on websites," Frost said. "Like I said, it's time to prove it. I hope our guys are ready for it. I think they're going to have more confidence going into this year because of the way they look, the way they feel, the way they can move, how much stronger they are. I think they're a tighter knit group now.
"So the offseason is going well, but it doesn't really matter until the rubber hits the road and we get tested. We need to see if the progress that we made is going to make a difference."
Position battles was a hot topic on Thursday, especially the quarterback position. Frost compared the decision on the starter to a popular board game.
"Have you ever played 'Monopoly'?" Frost said when asked how he will choose a starting quarterback. "You know how the race car, the horse, and the iron and the battleship are on 'Go' to begin with? Everybody's on 'Go' right now. We might even roll a dice to see who can roll a six and take the first rep. We'll see."
Nebraska's first three practices are closed to the public and media. There will be media availability following Monday's practice.