Nebraska governor cuts lawn-watering at Capitol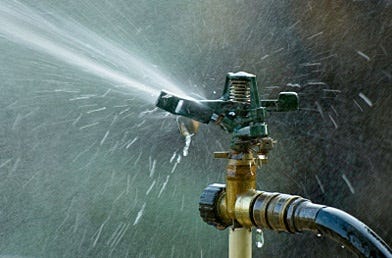 By: Newsroom
8@klkntv.com
Nebraska Gov. Dave Heineman is ordering the state to cut its lawn-watering at the Capitol, the governor's residence and other state buildings in Lincoln. Heineman said Wednesday that state officials will only water lawns two days a week to help conserve water during the drought.
The governor says he issued the order to set an example for other residents. He also is urging Nebraskans to save energy by setting their thermostats higher than normal, and shutting off lights and appliances that aren't being used.
Lincoln Mayor Chris Beutler asked residents last week to help the city reduce its water usage to 60 million gallons per day. The request came as the city considers whether to issue mandatory water restrictions to offset low river flows.