Nebraska gun control debate sparks after Oregon shooting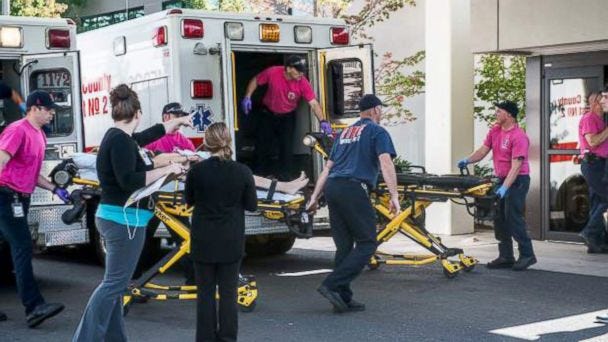 Posted By: Sarah Fili
sfili@klkntv.com
A gunman opened fire at an Oregon community college killing nine before being shot by police. It's the 295th of 297 mass shootings in the United States this year. That's when at least 4 people are shot in one incident. President Obama is calling for stricter gun laws, calling these shootings routine.
"Every few months, there's another mass shooting," he said.
The conversation has trickled down to Lincoln with gun control groups, like Nebraskans Against Gun Violence, standing with Obama- saying enough is enough.
"It's simply to tighten up the background check system and take some of the worst kinds of ammunition off the streets and make it harder for irresponsible or dangerous people to get their hands on weapons that are really designed to kill as many people as possible as quickly as possible," Amanda Galey, President of Nebraskans Against Gun Violence, said.
On the UNL campus sophomore Broderick James says he thinks the gun laws are good as they are.
"Some people actually put good use to the guns, or use them for sport. But some people just want to do horrible things, like the situation in Oregon," James said.
Gun control groups say their goal isn't to ban guns but to get them out of the hands of those who want to do harm to others.
"Nobody is seeking to ban guns in the United States. It's a matter of getting a balance back between rights and responsibilities and allowing people to maintain a freedom, while doing what we can to reduce the constant bloodshed we're seeing around the country," Galey said.
Many students wonder if that type of shooting could happen here.
"Just makes me feel more aware and cautious of my surroundings, things that can happen and how I can make people feel also because the way you treat people can trigger how they act towards you," James said.
Nebraskans against gun violence say they've got local legislation on the table to be introduced to Nebraska's