Nebraska H1N1 Flu Death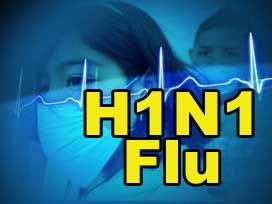 Nebraska health officials say a man in his 20s who had the swine flu has died.
A news release issued Friday by the Nebraska Department of Health and Human Services says the Sarpy County man died after becoming ill with the flu strain, which is also known as the H1N1 flu virus.
The man had an underlying health condition that put him at risk of complications, but officials said privacy laws won't allow them to release more details.
Eleven deaths with connections to the swine flu have been reported in Nebraska.
Officials say most people have been able to recover at home from the flu strain without needing medical care.
Those who have trouble breathing or experience other serious complications are advised to consult a health care provider.