Nebraska heads to Madison with improved offense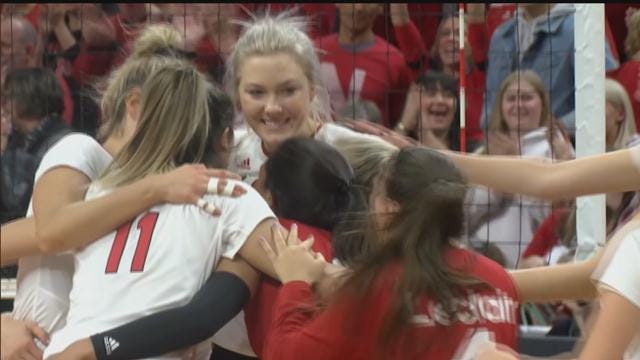 John Cook knew the Huskers' defense would carry them this season. However, he's been pleasantly surprised with Nebraska's offense in conference play.
"I don't know if we'd be a Ferrari in my mind, but we're not a four-wheel drive pickup truck with a governor on it…or a tractor," Cook said Tuesday.
The Huskers hit .271 on the season, which is 60 points better than 2018. The Big Red were in the top-five in every offensive category this year in the Big Ten.
No. 5 Nebraska plays No. 12 Hawaii Friday at 3:30 p.m. in the Sweet 16 in Madison, Wisconsin.