Nebraska Health Program Praised For Results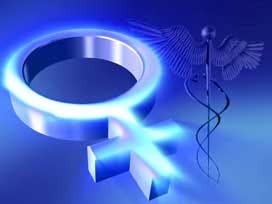 A preventive health care program in Nebraska is earning praise as an example of what's needed when the health care system is overhauled.
The U.S. Department of Health and Human Services highlighted the Wisewoman program in Nebraska to demonstrate the importance of screening programs and healthy lifestyle education efforts.
The Wisewoman program provides screenings to low-income women for heart disease and stroke risk factors at clinics throughout the state.
If elevated risks are found, a woman is referred to a local doctor for advice on possible lifestyle changes to make.
Since the program began in 2000, the estimated 10-year risk of chronic heart disease has been reduced by 5.4 percent.
The program is paid for by the Centers for Disease Control.