Nebraska HHS loses another foster care service provider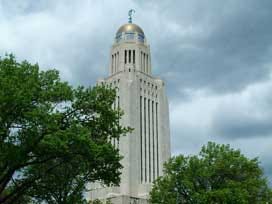 The state is losing another foster care service provider.
The Nebraska Department of Health and Human Services will no longer contract foster-care services from Boys and Girls Home and Family Services Inc., leaving the state with two private contractors.
The department announced Thursday that the current contract with Boys and Girls Home will end Oct. 15 by mutual agreement. Department chief executive officer Kerry Winterer says the two sides have been working for months to fix concerns but couldn't reach a solution.
Boys and Girls Home president and CEO Bob Sheehan says services in Nebraska has been challenging, particularly the financial aspect.
The state lost two of them in April, when Visinet Inc. went broke and Cedars Youth Services canceled its contract.