Nebraska historian remembered by friends and family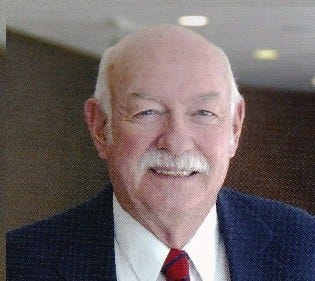 Posted by: Laura Wilson
lwilson@klkntv.com
Authorities continue to investigate the death of 66–year–old Thomas Buecker, who was found lying unconscious in the snow on Monday, near the historic Kennard House.
The curator's untimely death came as a devastating blow to family and friends, as well as his co–workers.
"A death like that, where he's at work doing his job—which in his case, was cleaning off the sidewalk—and then to 'go over' like that, it was a great shock for everybody here," said Nebraska Historical Society Director/CEO Michael Smith.
Buecker joined the historical society back in 1977, and moved to Lincoln in 2011 to finish out his career at the Nebraska State Historical Society.
"That was his life and his hobby, I think is fair to say," said Smith. "Tom always worked very hard."
Buecker extensively researched and wrote two volumes on the history of Fort Robinson. And last year, his book "A Brave Soldier and Honest Gentleman" earned him a leadership in history award from the American Association for State and Local History.
"[He was a] very fine historian of Nebraska and Plains history," said Smith. "He really contributed a lot to our knowledge through his research and his writing. He really spread our story in so many places—not just around the country, but around the world."

The Lincoln native still has one more story to share.
"Last week he finished up the manuscript for yet another book on the red cloud agency—the government agency working with the Oglala people at what is now Fort Robinson," said Smith. So he was always looking ahead to the next project."

Buecker dedicated nearly forty years of his life to uncovering and sharing Nebraska's history.
The award-winning author will, no doubt, earn his own spot in history.
Along with being a dedicated historian, co–workers tell us he was also a dedicated husband, father, and grandfather.
It's believed the 66-year-old died of a heart attack.
A service is planned for him later this week.