Nebraska Innovation Campus making progress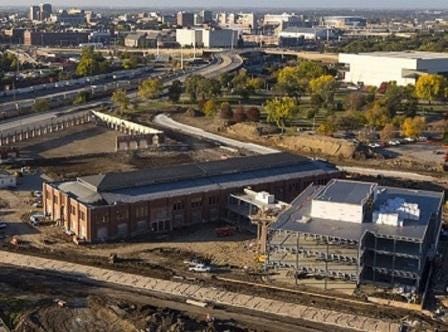 By: Lauren Fabrizi
lfabrizi@klkntv.com
What once used to be the home of the Nebraska State Fair will soon be the site of a new research campus owned by the University of Nebraska-Lincoln.
"We will engage the private sector in joint research, joint opportunities for students that creates valuable for the university and the company," Exec. Dir. Dan Duncan said.
The Nebraska Innovation Campus, which began construction about a year ago, is in its first phase. That includes an office and conference center, which will be completed this July, as well as a wet lab building, food processing pilot plant and greenhouse complex, to be completed a year later.
According to Duncan, buildings of the sort are in demand in our area.
"The marketing research that's been done shows that we really don't have any available wet lab space of any significance in the region, nor research quality greenhouse space as well," he said.
A number of companies, including Con Agra, will move in over the next year or so. Duncan said this will create more jobs, allow faculty, staff and students to work closely with the companies and will also help the university recruit more students.
The campus will also include a business accelerator, which will give start–up businesses the tools they need to move forward.
"This will help encourage entrepreneurship and innovation within the state as well," Terence Bowden, the business accelerator director, said. "And help boost the whole part of the economy up, and try to grow Nebraska as a whole."
The business accelerator will be up and going this fall. The university will choose up to 10 businesses to help out.
You can apply online beginning in June, just click here.