Nebraska lawmakers consider mandatory minimum alternatives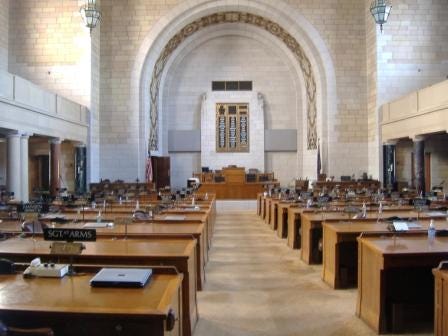 Posted By: Channel 8 Eyewitness News
8@klkntv.com
LINCOLN, Neb. (AP)
Nebraska lawmakers are weighing two options to decrease the use of mandatory minimum sentences.
A legislative committee heard arguments Wednesday from Sen. Ernie Chambers of Omaha, who wants to do away with mandatory minimums altogether, and Sen. Paul Schumacher of Columbus, who wants to let a panel of three judges decide whether to enforce the minimum for nonviolent drug offenders.
The state now requires minimum sentences for felonies including robbery, possession of 10 or more grams of certain drugs and assault on a police officer.
The Nebraska Criminal Defense Attorneys Association supports both measures. It says the bill would return discretion to judges and help with prison overcrowding.
The state Attorney General's Office and Nebraska County Attorneys Association spoke against the bills. They contend mandatory minimums ensure equal treatment under the law.