Nebraska Lawmakers look to improve Nebraska Schools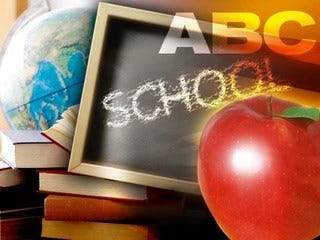 Posted By: Pierce Georlett
pgeorlett@klkntv.com
Nebraska senators today introduced a slew of different bills to improve the schools here in Nebraska.
Nebraska schools are doing well as the latest U.S. News rankings has the state of Nebraska 7th in the United States, but legislators are still trying to find different places where Nebraska can greatly improve.
Senator Patty Pansing Brooks of Lincoln said about the Nebraska schools, "Schools are not only doing well, they're thriving in many instances, there are issues that are out there, but course in any field there are issues so we need to work together and make reading even stronger in our state."

One of the biggest changes that these Nebraska Senators are trying to make is to improve on the school's nutrition plans.
Senator Lynne Walz of Fremont is looking to make great improvements to the schools nutritional plans. "School, breakfast and lunch free to students in need who now qualify for reduced price school lunch. Because nobody can do their best when they're hungry."

These Nebraska lawmakers are also looking to make a constitutional amendment to change the age of free education to start when a child is a 3 years old, instead of 5 years old.

Senator Rick Kolowski of Omaha pointed out, "Study after study shows early childhood education is one of the smartest investments we can make."
There's no word on what some of these proposals would actually cost, but a major key in all of this is to better prepare Nebraska students for the workforce.

Senator J. Burke Harr of the Dundee/Benson area of Omaha introduced his bill that did just that, "What we're looking to do is to make sure that we have a work force that is ready when they graduate so our students are ready for the workforce and they are ready for these 21st century jobs that we can have, high quality, high wage, high demand jobs."
There are some other positions that Nebraska senators are trying to improve on including, special education reform, and expanded after school learning opportunities.