Nebraska man gets 40 years for crash deaths of 3 people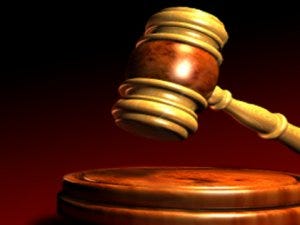 Posted by: KLKN Newsroom
8@klkntv.com
CLAY CENTER, Neb. (AP) A 53-year-old truck driver has been given 40 years in prison for the crash deaths of three people in south-central Nebraska's Clay County.
Kenneth Johnson, of Eagle, was sentenced on Wednesday. He'd pleaded no contest in November to two counts of manslaughter. Prosecutors dropped a third count and a charge of being a habitual criminal in exchange for Johnson's pleas.
Authorities say Johnson was driving a load of sand on Nebraska Highway 14 in August when his semitrailer struck a sport utility vehicle near U.S. Highway 6. Three people were killed: 53-year-old Gary Isom; his wife, 52-year-old Susan Isom; and their daughter, 26-year-old Tiffany Isom. The couple's teenage son survived the collision.