Nebraska man pleads guilty to murder in wife's death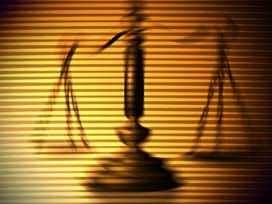 Posted By: Channel 8 Eyewitness News
8@klkntv.com
NORTH PLATTE, Neb. (AP) – A man accused of killing his wife on their farm in western Nebraska has pleaded guilty to second-degree murder.
The Nebraska Attorney General's Office says 62-year-old Emerson Craig entered the plea Tuesday in North Platte's federal court.
Craig called authorities to the farm near Maxwell in April 2014, saying his wife had been crushed under a large hay bale, which he said he had moved using a truck. His wife, 52-year-old Heidi Craig, was pronounced dead at the scene.
Officials say autopsy results showed she had actually died of blunt force trauma to the head and manual strangulation.
Investigators say Craig had obtained a life insurance policy on his wife that would pay double if her death was the result of an accident.
Craig will be sentenced on Feb. 27.