Nebraska man wants new sentence for 1983 crime overturned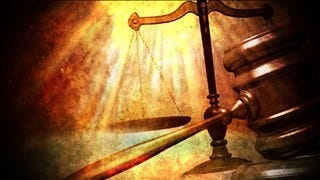 Posted By: Channel 8 Eyewitness News
8@klkntv.com
A man has asked the Nebraska Supreme Court to overturn his re-sentencing to 90 years to life in prison, saying the new sentence is, effectively, a life sentence that's unconstitutional in his case.
Brian Smith originally got life for a kidnapping in 1983 that led to the death of Mary Jo Hovendick. Smith was 16 then.
In 2010 the U.S. Supreme Court barred sentencing juveniles to life without parole in non-homicides. In February a Washington County judge re-sentenced Smith.
On Monday Smith's attorney told the Nebraska justices that the new sentence amounted to life without parole, saying Smith was being denied a meaningful opportunity for release, which is prohibited by the 2010 U.S. Supreme Court case.
The state's high court will rule later.