Nebraska MBB: Exhibition Opponent and Roster Addition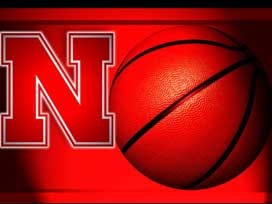 Posted By: Sports
sports@klkntv.com
Courtesy: UNL Media Relations
Huskers Announce Exhibition Opponent
Lincoln – The Husker men's basketball team will open the 2016-17 season with an exhibition against Chadron State. The game will be on Monday, Nov. 7, at Pinnacle Bank Arena with the start time and broadcast information announced at a later date.
This will be the second time that Nebraska and Chadron State have played an exhibition game, and the first since an 85-54 Husker win in 2008. The Huskers, who return a pair of starters and seven letterwinners, including senior guard Tai Webster (10.1 ppg, 4.1 rpg, 1.3 spg) and sophomore forward Michael Jacobson (4.7 ppg, 4.3 rpg).
Limited Number of Season Tickets On Sale Now
A limited number of Husker basketball season tickets are now on sale for the 2016-17 season. Tickets start at just $102 and include 17 games (16 regular-season games and one exhibition) and include matchups with Iowa, Michigan, Michigan State, Ohio State, Purdue, Wisconsin and Creighton. The only section with tickets available is the C Level, as both the A and B Levels are already sold out for the upcoming season.
For more information and to purchase season tickets, visit Huskers.com/tickets or call Nebraska Athletics Development & Ticketing at 402-472-3111 or 800-8-BIGRED (M-F, 8 a.m. – 5 p.m.).
Huskers Add Walk-On to Roster
The Huskers have added sophomore Jason Shultis to the roster. Shultis is a 6-foot-1, 198 pound guard from Dannebrog, Neb., who joined the team for the start of team workouts. Shultis' bio is below.
Shultis Bio
Shultis played basketball his senior year at Grand Island Northwest and Coach Ryan Rathke. Shultis missed part of his senior season with a foot injury, but helped to return GINW win a district title and qualify for the 2014 Class B State Tournament. Prior to his senior year, he played three seasons at Centura High School for Coach Jay Garrison. Shultis played his AAU ball for the Cornhusker Shooting Stars and Coach Ryan Reeder. He was an Academic all-state selection by the Nebraska School Activities Association in 2014 and a member of the National Honor Society. In addition to playing basketball, Shultis also was a trap shooter in high school.