Nebraska MBB: Huskers Continue Homestand with UTSA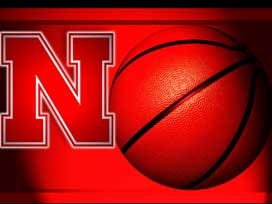 Posted By: Sports
sports@klkntv.com
Courtesy: UNL Media Relations
GAME 13: vs. UTSA
Date: Wednesday, Dec. 20
Time: 7:01 p.m.
Arena: Pinnacle Bank Arena
Tickets: Huskers.com/Tickets
NEBRASKA CORNHUSKERS
2017-18 Record: 7-5, 1-1 Big Ten
Head coach: Tim Miles
Record at Nebraska: 82-91 (6th year)
Career Record: 365-311 (23rd year)
UTSA ROADRUNNERS
2017-18 Record: 7-5, 0-0 C-USA
Head coach: Steve Henson
Record at UTSA: 21-24 (2nd year)
Career Record: Same
BROADCAST INFO
Television: BTN
Play-by-play: Wayne Randazzo Analysis: Shon Morris
Internet Video: BTN2Go and Fox Sports Go
Radio: Husker Sports Network, including 590 AM (Omaha), 1400 AM (Lincoln) and 880 AM (Lexington)
Play-by-play: Kent Pavelka Analysis: Matt Davison
Online Radio: Available online at Huskers.com, on the Huskers App and on TuneIn Radio and the TuneIn Radio App.
Huskers Continue Homestand with UTSA
Nebraska is back in action Wednesday night, as the Huskers host UTSA at Pinnacle Bank Arena.
Tipoff is set for 7 p.m., and tickets are available for the matchup for as little as $7 by visiting Huskers.com/Tickets or by calling 800-8-BIGRED. As part of the holiday break, Red Zone seats are also available for purchase for each of the Huskers' three holiday break games (Dec. 20, Dec. 22, Dec. 29) for $20 apiece.
Wednesday's game will be televised nationally on BTN with Wayne Randazzo and Shon Morris on the call. The game is also available on BTN.com, BTN2Go and the Fox Sports Go app.
Fans can follow all of the action across the state of Nebraska on the IMG Husker Sports Network with Kent Pavelka and Matt Davison on the call. The game will also be available on Huskers.com, on the Huskers app and on SiriusXM. The radio broadcast begins one hour prior to tipoff.
Nebraska (7-5) begins the homestretch of non-conference play looking to bounce back from a one-point loss to Kansas Saturday night. In that game, Nebraska led 72-70 on James Palmer's basket with 41.3 seconds left, but Svi Mykhailiuk's 3-pointer gave the Jayhawks the lead for good. Nebraska had two chances in the final 10 seconds to earn the go-head basket, but were unable to get the game winner against KU.
The loss overshadowed a breakout performance by freshman guard Thomas Allen, who came off the bench to score 13 points against the Jayhawks. Allen hit 5-of-7 shots from the field, including a trio of 3-pointers, in just 14 minutes of action. James Palmer Jr. also continued his string of double-figure efforts, leading the Huskers with 14 points while snaring a career-high eight rebounds.
Palmer, in his first season at Nebraska, leads a balanced Husker attack at 14.2 points per game while reaching double figures in each of the last eight contests.
UTSA comes into Wednesday's game on a two-game win streak following a 28-point win over Bethany on Saturday. The Roadrunners rank 20th nationally in scoring offense, putting up 86.6 points per game, and have six players averaging at least eight points per game. The Roadrunners are coached by former Kansas State star Steve Henson, who was an assistant to Lon Kruger at Oklahoma and UNLV.
OPENING NUMBER
4 – Wednesday's game against UTSA will mark the fourth straight game that Nebraska has played a team in the top-30 nationally in scoring offense (Minnesota, 30th; Creighton, eighth; Kansas, 19th; UTSA, 20th).
NUMBERS TO KNOW
.882 – Nebraska is 90-12 in its last 101 home non-conference games dating back to the start of the 2006-07 campaign. The Huskers are 27-7 (.794) since moving into Pinnacle Bank Arena in 2013-14.
1.7 – Blocks per game for sophomore Isaiah Roby, which ranks sixth in the Big Ten. Roby had four blocks against Kansas, marking the third time in his career he had four or more blocked shots in a game.
5.5 – Free throw attempts per game for Nebraska in the last two contests. The Huskers averaged 22.8 attempts in the first 10 contests of the season.
7.3 – Rebounds per game for Isaac Copeland over the last six contests. Copeland, who has led NU in four of the past six contests, has enjoyed his two highest rebounding totals in NU's last two contests (11 at Creighton; 9 vs. Kansas).
8 – Number of Huskers with double-figure scoring efforts this year after Thomas Allen's 13-point performance against Kansas.
SCOUTING UTSA
The Roadrunners come to Lincoln with a 7-5 record and a two-game win streak following a 95-67 win over Bethany on Saturday. Second-year Coach Steve Henson saw his team improve its win total by nine games in 2016-17, and brings an uptempo offense. The Roadrunners are 19th in scoring offense at 86.6 points per game and leads Conference USA in eight offensive categories, including 3-pointers per game (10.8) and steals (91). Henson, a former Kansas State star in the late 1980s, served as an assistant to Lon Kruger with Illinois, Atlanta Hawks, UNLV and Oklahoma before taking over the UTSA job. UTSA is led by freshman guards Jhivvan Jacson (16.3 ppg) and Keaton Wallace (15.0 ppg), as they are the only double-figure scorers, but six players average at least 8.5 points per game. The Roadrunners have been tested, going on the road to Oklahoma, Texas State and Tulsa during non-conference action.
SERIES HISTORY
Nebraska leads the all-time series, 5-0, dating back to a 96-85 win in Lincoln on Nov. 27, 1993. All five meetings have taken place in Lincoln. In the most recent meeting, Jake Muhleisen and John Turek combined for 26 points, as Nebraska put four players in double figures in a 69-53 win. NU held UTSA to 19-of-50 shooting, including 3-of-24 from 3-point range.
Nebraska is 17-11 all-time against current Conference USA members. NU is 3-1 under Miles against C-USA teams, including a 19-point win over North Texas on Nov. 13.
LAST TIME OUT
James Palmer Jr. scored 14 points, including a go-ahead basket with 41 seconds to play, but Svi Mykhailiuk's 3-pointer with 21 seconds left gave Kansas the lead for good, as the No. 13 Jayhawks escaped Lincoln with a 73-72 victory in the Shelter Insurance Showcase.
Nebraska had two chances in the final 20 seconds to regain the lead. Anton Gill's 3-pointer from the corner was off the mark before Palmer grabbed his career-high eighth rebound, but his off-balanced jumper was blocked by Udoka Azubuike, allowing the Jayhawks to escape with the one-point win.
Palmer led four Huskers in double figures, as Thomas Allen scored a career-high 13 points, while Isaac Copeland chipped in 12 tallies and Glynn Watson Jr. added 11.
Trailing 66-59 with just over five minutes to play, NU embarked on a 9-0 run, aided by a KU shot clock violation after the Huskers switched to a 1-3-1 zone defense out of a timeout, and capped by a Palmer triple with 2:24 to play.
The Jayhawks would not go away as they tied the game up at 68 all. After a pair of Gill free throws put NU ahead 70-68, KU again answered on a putback by Azubuike, who scored a game-high 26 points to lead the Jayhawks.
ABOUT THE HUSKERS
*-Nebraska comes into Wednesday's game with a 7-5 record with all four losses coming to teams in the top 55 of the RPI. Nebraska has played seven games against teams in the top 100 of the RPI entering Wednesday's game, and just finished a four-game stretch with three ranked teams (No. 3 MSU, No. 14 Minn., Creighton and No. 13 Kansas).
*-Glynn Watson Jr. is in his third season guiding the Husker offense and is among NU's leaders in both scoring (13.7 ppg, second), assists (3.6, first) and steals (1.8, first). The 6-foot guard will make his 58th career start on Saturday and has a career best 2.4-to-1 assist-to-turnover ratio.
*-Nebraska relies on a pair of transfers in James Palmer Jr. (Miami) and Isaac Copeland (Georgetown), as the pair combines for nearly 27 points per game. Palmer has reached double figures 11 times in 12 contests and had a game-high 14 points and eight rebounds vs. Kansas. Copeland posted his first double-double of the season at Creighton (20 points, 11 rebounds) and nearly followed up with another one against Kansas (12 points, nine rebounds).
*-One of the main emphasis for Tim Miles and his staff in the offseason was improving the Huskers' 3-point efforts on both ends of the court. Last year, NU was in 300th or worse in both 3-point shooting and 3-point defense. This season, the Huskers have jumped to 70th nationally in 3-point defense (.312) and are closer to the national average in 3-point shooting (.360). NU has five players with at least 10 3-pointers, and that does not include Jack McVeigh, who was second on the team in 3-pointers last year. In 2016-17, NU had just four players hit 10-or-more 3-pointers.