Nebraska MBB: Huskers Face No. 3 Michigan State in Big Ten Opener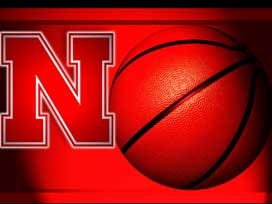 Posted By: Sports
sports@klkntv.com
Courtesy: UNL Media Relations
Link to Complete Notes Set as well as Video and Audio Links:
http://www.huskers.com/ViewArticle.dbml?DB_OEM_ID=100&ATCLID=211688043
GAME 9: AT NO. 3/3 MICHIGAN STATE
Date: Sunday, Dec. 3
Time: 3:31 p.m. (CT)
Location: East Lansing, Mich.
Arena: Breslin Center
NEBRASKA CORNHUSKERS
2017-18 Record: 6-2, 0-0 Big Ten
Head coach: Tim Miles
Record at Nebraska: 81-88 (6th year)
Career Record: 364-308 (23rd year)
NO. 3/3 MICHIGAN STATE SPARTANS
2017-18 Record: 6-1, 0-0 Big Ten
Head coach: Tom Izzo
Record at MSU: 550-221 (23rd year)
Career Record: Same
BROADCAST INFO
Television: FS1
Play-by-play: Aaron Goldsmith
Analysis: Bill Raftery
Internet Video: Fox Sports Go
Radio: Husker Sports Network, including 590 AM (Omaha), 1400 AM (Lincoln) and 880 AM (Lexington)
Play-by-play: Kent Pavelka
Analysis: Jake Muhleisen
Online Radio: Available online at Huskers.com, on the Huskers App and on TuneIn Radio and the TuneIn Radio App.
Huskers Face No. 3 Michigan State in Big Ten Opener
Nebraska opens Big Ten action with its biggest test of the season, as the Huskers travel to East Lansing to take on No. 3 Michigan State Sunday afternoon.
Tipoff from the Breslin Center is set for 3:30 p.m. (CT) and will be televised nationally on FS1 (DirecTV Ch. 219; DISH Ch. 150; Spectrum Chs. 75 and 400) with Aaron Goldsmith and Bill Raftery on the call. The game is also available on Fox Sports Go and the Fox Sports Go app.
Fans can follow all of the action across the state of Nebraska on the IMG Husker Sports Network with Kent Pavelka and Jake Muhleisen on the call. The game will also be available on Huskers.com, on the Huskers app, on TuneIn Radio and on the TuneIn Radio app. The radio broadcast begins one hour prior to tipoff.
The Huskers enter Big Ten play with a 6-2 record and a three-game win streak following a 71-62 win over Boston College in the Big Ten/ACC Challenge on Wednesday evening. In that game, James Palmer Jr. and Isaac Copeland had 15 points apiece to lead four Huskers in double figures, while Nebraska put the game away with a 12-0 run, holding the Eagles scoreless for over five and half minutes.
During the Huskers' three-game win streak, NU has shot the ball well, averaging 80 points per game on 51 percent shooting. The Huskers have also shared the ball, with a 2-to-1 assist-to-turnover ratio in that stretch. Junior Glynn Watson has keyed the effort, averaging 15.0 points, 5.3 assists and 3.0 steals per game in that stretch while posting an 8-to-1 assist-to-turnover ratio.
Sunday's game behind a challenging stretch of four games against ranked teams, including top-five clubs Michigan State and Kansas.
The Spartans come into Sunday's conference opener with a 6-1 record following an 81-63 win over No. 5 Notre Dame in the Big Ten/ACC Challenge. The Spartans have won five straight – all by at least 18 points – since an 88-81 loss to No. 1 Duke on Nov. 14.
MSU returns a talented lineup which features Miles Bridges, the Big Ten preseason player of the year. He is averaging 15.0 points, 6.7 rebounds and 1.8 blocks per game. Bridges is one of four Spartan starters averaging at least 12.9 points per game.
Following Sunday's game, the Huskers will host No. 12 Minnesota on Stripe the Vault Night on Tuesday. Tipoff for that contest is set for 8 p.m.
OPENING NUMBER
.458 – Nebraska's shooting percentage from 3-point range over the last three games. The Huskers have averaged 9.0 3-pointers per game in those three wins.
NUMBERS TO KNOW
.750 – Nebraska's 6-2 start matches the Huskers' best eight-game start in Miles' six years (also 2012-13, 2013-14).
.892 – Nebraska is 25-3 under Tim Miles when scoring at least 80 points. The Huskers are 4-0 when reaching the 80-point plateau this season.
.913 – Under Tim Miles, Nebraska is 21-2 when recording 15 or more assists in a game. The Huskers are 4-0 this season when dishing out at least 15 assists.
3 – Number of Huskers with 20-point games in 2017-18 (James Palmer Jr., Glynn Watson Jr. and Isaac Copeland).
4 – Nebraska has four all-time win against teams ranked third in the AP poll. The last one was a 70-67 win over No. 3 Texas on Feb. 19, 2011.
12.8 – Sunday's matchup features two of the top three teams in blocked shots, as Michigan State (6.7) and Nebraska (6.1) rank second and third, respectively, in the Big Ten in blocked shots.
2012 – The last time Nebraska had multiple players averaging more than three assists per game. Entering Sunday's Big Ten opener, both Glynn Watson (3.9 apg) and Evan Taylor (3.1 apg) are both above 3.0 assists per game.
SCOUTING MICHIGAN STATE
Under Hall of Fame Coach Tom Izzo, the Spartans have been one of the flagship programs in the Big Ten. The Spartans have made seven Final Fours in the last 19 seasons and made 20 consecutive NCAA Tournament appearances. Izzo, who is in his 23rd year at MSU, returns four starters and nine letterwinners from a team that won 20 games and reached the second round of the NCAA Tournament. The Spartans won one of the brackets in the PK80 Tournament last week, defeating North Carolina in the title game, and is coming off an 81-63 win over Notre Dame on Thursday.
Michigan State averages 80.9 points per game and is shooting a Big Ten best 51 percent shooting from the field while holding opponents to just 36 percent shooting. MSU is also third in the Big Ten in 3-point shooting (.368) and is second in rebounding margin (+12.1).
MSU starts four sophomores, including Miles Bridges, who is a likely NBA lottery pick. Bridges paces MSU in scoring at 15.0 ppg, while also averaging 6.7 caroms per outing. Sophomores Joshua Langford (14.1 ppg), Nick Ward (13.6 ppg) and Cassius Winston (12.9 ppg) join Bridges as double-figure scorers. Freshman Jaren Jackson Jr., a McDonald's All-American, is the fifth starter and leads MSU in rebounding (7.4 rpg) and blocks (2.0 per game).
SERIES HISTORY
Michigan State leads the all-time series, 14-9, in a rivalry that dates back to February of 1920. The Huskers are 3-6 against Michigan State since joining the Big Ten, but two of the three wins have come against top-10 Spartan squads.
*-Sunday's meeting is the 11th time in the last 14 meetings dating back to 1990 where Nebraska has faced a ranked MSU team. NU is 5-5 in the previous 10 matchups.
*-Nebraska won the first two meetings on consecutive days, posting a 43-26 win on Feb. 13, 1920, and a 39-20 win the following day.
*-The teams played six times between 1988 and 1994, splitting the six contests. Nebraska's three wins in the span came by a total of 11 points.
*-Nebraska's 2014 win in East Lansing was its first top-10 road win since the 1997 season, and the Huskers have won two of the last three meetings in East Lansing.
*-This not only marks the first time NU has faced MSU in its conference opener, but the only time the two teams will square off during the 2017-18 regular season.
LAST TIME VS. MICHIGAN STATE
Tai Webster posted his first career double-double with 19 points and 10 rebounds, but a 15-3 Michigan State run to close the first half proved to be too much in the Spartans' 88-72 win. Webster led NU with 19 points, including 12-of-13 from the foul line, but it was a cold-shooting night for NU, which shot 39 percent, including 27 percent in the first half. Evan Taylor was the only other Husker to finish with double figures with 10 points and three assists.
Michigan State's duo of Miles Bridges and Nick Ward combined for 40 points and 15 rebounds as both players led MSU with 20 points each. Ward had 20 points and nine rebounds on 8-of-13 shooting, while Bridges also went 8-of-13 from the field. Joshua Langford chipped in 17 points.
LAST TIME OUT
Nebraska put four players in double figures and used a late 12-0 run to pull away and earn a 71-62 win over Boston College in the Big Ten/ACC Challenge.
James Palmer Jr. and Isaac Copeland had 15 apiece, as Nebraska shot 49 percent from the field, including 9-for-19 from 3-point range. Evan Taylor added a season-high 13 markers, including a perfect 3-of-3 from long range, while Glynn Watson Jr. added 10 points and six assists for the victors.
Boston College was within 59-57 after a Ky Bowman layup with 7:10 left, but Nebraska put on the clamps defensively, forcing eight straight Eagle misses as BC went scoreless for over five and a half minutes. Palmer and Copeland combined for eight of the Huskers' 12 unanswered points, as NU stretched the lead to 71-57 with 1:30 left after a Copeland basket beat the shot clock.
The Huskers, who never trailed, shot a blistering 58 percent from floor in the first half, including eight 3-pointers, to take a 44-36 lead at the break. Nebraska eventually stretched the lead to 11 before BC used a 7-0 run to pull within 49-47 on a Steffon Mitchell 3-pointer with 14:40 left. The game would remain tight until Palmer keyed a 12-0 run to give the hosts some breathing room.
FOR OPENERS
*-Sunday's Big Ten opener against Michigan State will mark the earliest that Nebraska has played a conference game. Nebraska opened the 1996-97 season against Texas, but it was a non-conference game.
*-The Huskers' game at No. 3 Michigan State will mark the fifth time in seven seasons that NU has opened Big Ten play against a ranked opponent. The others were in 2011-12 (No. 11 Wisconsin), 2012-13 (at No. 8 Ohio State), 2013-14 (at No. 22 Iowa) and 2016-17 (at No. 16 Indiana).
*-The game against the third-ranked Spartans is NU's highest ranked foe in a conference opener in 10 years, as the Huskers faced No. 3 Kansas in 2007-08. The Jayhawks won the NCAA title that season.
BUILDING BLOCKS
One of the biggest differences between previous seasons and 2017-18 is the Huskers' interior size and it made a defensive impact in the Huskers' first seven games.
*-Nebraska ranks 18th nationally and third in the Big Ten in blocked shots per game with 6.1 per outing entering the week. While it is very early in the season, NU's school record for blocks is 6.1 per game set by the 1996-97 team. That team blocked a school-record 202 shots that season.
*-Nebraska has blocked five or more shots in seven of the first eight games, including nine blocked shots against both Eastern Illinois and North Texas.
*-Nebraska's nine blocked shots in each of the first two games marked the two highest single-game totals at Nebraska under Tim Miles. Previously, NU's team high in blocked shots was seven.
*-Nebraska has three players – Isaiah Roby (1.9 bpg), Duby Okeke (1.3 bpg) and Isaac Copeland (1.1 bpg) – averaging at least one block per game.
*-Isaiah Roby's six blocks against Eastern Illinois was the most by a Husker since the 2005-06 season. In fact, no Husker had totaled five or more blocked shots since the 2011-12 campaign.
*-In the win against North Texas, Isaac Copeland established his personal best with four blocked shots while Duby Okeke added three blocks off the bench.
*-Last year, NU was 10th in the Big Ten with 3.7 blocks per game.
HUSKERS LOOK FOR BALANCE
Tim Miles believes that the 2017-18 Huskers are the deepest roster he has enjoyed in his six-year tenure. With nine players averaging at least 9.0 minutes per outing, Miles has relied on the Huskers' depth early on. While Nebraska has had at least one player in the top five in scoring in the Big Ten the last four seasons, the 2017-18 squad does not have a scorer in the top-15 in the Big Ten, but does have four players averaging double figures and a fifth averaging 9.8 points per game.
*-The Huskers currently have four players averaging double figures through the first eight contests. Under Miles, NU has had three double figure scorers twice in five seasons (2012-13 and 2015-16).
*-Nebraska is 6-0 this season when three or more players reach double figures.
*-Seven Huskers have already reached double figures in scoring, including 20-point efforts from Isaac Copeland, James Palmer Jr. and Glynn Watson Jr.
*-The last time Nebraska had more than three players average double figures was in 1993-94, when future NBA pros Eric Piatkowski and Erick Strickland highlighted five double-figure scorers for the Big Red.
SHARING THE BALL
For Tim Miles, a main offensive focus over the summer and during the preseason has been better ball movement to create better shot opportunities. Compared to the first eight games of last year, Nebraska has raised its scoring average by nearly six points per game (75.3-69.1) and the main reason has been better ball movement.
*-Nebraska's assists per game has jumped by more than four per game compared to last season, as NU is currently seventh in the Big Ten in assists per game.
*-Nebraska has averaged assists on 59.0 percent of its baskets, which is the highest rate of Tim Miles 13-year tenure as a Division I coach. The last time a Miles-coached team assisted on 50 percent of its baskets came during the 2011-12 season at Colorado State (50.1). That team won 20 games and earned an at-large berth to the NCAA Tournament.
*-Nebraska has dished out 20 or more assists three times in the first eight games. During the previous five years, it has occurred only once in 161 games. Nebraska had 22 assists against Marist, its highest total since the 2011-12 campaign.
*-Glynn Watson (3.9 apg), Evan Taylor (3.1 apg) and James Palmer (2.6 apg) all average at least 2.5 assists per game.
COPELAND BREAKS OUT
For Isaac Copeland, his breakout game against North Dakota on Nov. 19 was nearly a year in the making. Copeland, who transferred to Nebraska from Georgetown in January, had gotten off to a slow start offensively, averaging 7.0 points on 32 percent shooting in NU's first three games.
Against North Dakota, Copeland eclipsed that total in the first half, hitting eight of his first nine shots to score 19 first-half points as part of his 30-point effort. The performance marked Copeland's second career 30-point effort, as he scored a career-high 32 points against Marquette during the 2015-16 campaign.
Since that performance, Copeland is averaging 16.6 points per game on 59 percent shooting. He has been in double figures in four of the last five games and is also averaging a team-high 6.6 rebounds per game. Against BC, Copeland led NU in both scoring (15) and rebounds (eight). This season, Copeland leads NU in rebounding at 6.6 per game while ranking third in scoring (13.0 ppg) and in blocked shots (1.1 bpg).
COPELAND TIMELINE
Dec. 4: Plays final game at Georgetown, five minutes off the bench against Elon
Jan. 9: Arrives at Nebraska for the spring semester after spending two and a half years at Georgetown
Feb. 23: Undergoes back surgery for a herniated disc and was sidelined until August recovering from the injury. Copeland received a medical hardship because of the injury and subsequent surgery
Sept. 12: Receives waiver from NCAA declaring him eligible for the start of the season
WATSON LEADS HUSKER ATTACK
Glynn Watson Jr. may be one of the most underrated guards in the Big Ten Conference. Last year, the 6-foot junior averaged 13.0 points, 2.6 assists and 1.6 steals per game in 2016-17.
This season, Watson has continued to improve, as he comes into Sunday's Big Ten opener with Michigan State averaging 13.8 points, 3.9 assists and and 2.1 steals per game. He had a season-high 26-point, six-steal performance against Long Beach State on Sunday, as he played a significant role in forcing LBSU into 21 turnovers.
*-Watson is currently third in the Big Ten in steals per game, 10th in the Big Ten in assists and eighth in assist-to-turnover ratio (2.8-to-1).
*-With 806 points entering Sunday's game, Watson sits in 49th place in NU's career scoring list. He can make another significant leap this week, as he is 20 points away from 45th place (Bob Gratopp, 826).
*-Watson turned in a strong performance at the AdvoCare Invitational, averaging 15.3 points, 5.7 assists, 3.7 steals and 3.3 rebounds per game, while posting a 5.7-to-1 assist-to-turnover ratio. In addition to his effort against Long Beach State, Watson also had 11 points and seven assists in the loss to UCF.
*-He has four career games with five or more steals, including a career-best six against Long Beach State on Nov. 26. Watson's six steals that game were the most by a Husker since 2012.
*-Watson already has a pair of 20-point efforts, as he had 26 points against Long Beach State and 21 points against Eastern Illinois in the season opener. He has nine 20-point games in his career as well as 39 double-figure performances.
*-He is on pace to be NU's 29th 1,000-point scorer later this season and would become NU's fourth 1,000-point scorer in Tim Miles' six seasons at Nebraska. He would also be the third Husker from Winchester St. Joseph to reach 1,000 points at Nebraska, joining Carl Hayes (1900-92) and Clifford Scales (1988-91). All three played for legendary coach Gene Pingatore, who is in his 49th season at the school.
*-Watson scored a career-high 34 points in Nebraska's 93-90 double OT win over Iowa last season. His 34-point effort tied for 10th on NU's single-game scoring list, while his seven 3-pointers was the second-highest single-game total in school history.
*-Watson has always been in the clutch, as he shot 40 percent from 3-point range, 85 percent from the foul line and had a 3-to-1 assist-to-turnover ratio in the last four minutes and OT last season. In his career, Watson is a career 85 percent shooter in the last four minutes, including 9-of-10 this season.
*-Watson's 13.0 points per game entering the season was the second-highest returning average by a Husker guard in the last decade, trailing only All-Big Ten performer Terran Petteway's 18.1 ppg entering the 2014-15 season.
*-Watson's older brother was Demetri McCamey, who earned first-team All-Big Ten honors as a junior for the Fighting Illini in 2010.
GILL RETURNS TO ACTION
After a junior season where he battled a pair of knee injuries, including a ruptured right patella tendon on Christmas night, senior Anton Gill is healthy and giving the Huskers another valuable offensive option.
Gill missed NU's first two games because of a groin injury, but has returned with a flourish, averaging 11.2 points per game while coming off the Husker bench. Gill leads the Huskers in 3-pointers (16) and 3-point percentage (.571), ranking third in the Big Ten in 3-pointers per game (2.7) and fifth in 3-point percentage.
*-Gill has reached double figures three times in the last five games, averaging 12.0 ppg on 58 percent shooting in that stretch. His first double-figure game came against North Dakota, when he set then-personal bests in points (16), field goals (six), 3-pointers (four) and assists (three) in 24 minutes.
*-He scored a career-high 17 points against Marist, hitting 5-of-7 3-pointers against the Red Foxes and added 13 points in the win over Long Beach, marking the first consecutive double-figure performances of his college career.
*-All nine of Gill's career double-figure performances have come off the bench, as he had four during his tenure at Louisville and two last year.
COPELAND, PALMER TRANSFER INTO HUSKER STARTERS
While Watson is a two-year starter for the Huskers, a pair of transfers add experience and scoring punch. Isaac Copeland and James Palmer Jr. look to continue the success of transfers who have enjoyed success under Miles. Copeland and Palmer look to join Andy Ogide (CSU, 2009), Terran Petteway (NU, 2014) and Andrew White III (NU, 2016), as players who earned all-conference recognition in their first season under Miles.
Copeland started 49 games in two-plus seasons at Georgetown, helping the Hoyas to the 2015 NCAA Tournament. In his last full season in 2015-16, Copeland started 33 games, averaging 11.1 points, 5.4 rebounds and 2.0 assists per game. A former top-20 recruit, Copeland was a preseason All-Big East selection last year before he was sidelined with his back injury. This season, Copeland leads NU in rebounding at 6.6 per game while ranking third in scoring (13.0 ppg) and in blocked shots (1.1 bpg).
Palmer Jr. has quickly made his mark in his first season of action at Nebraska, averaging a team-high 14.1 points, 4.0 rebounds, 2.7 assists and 1.6 steals per game. He is also second on the team in steals and third in assists.
*-Palmer has reached double figures seven times, including a season-high 22 points in the loss to UCF on Thanksgiving. In his last season at Miami, Palmer was in double figures just twice in 34 games.
*-He averaged 16.0 points, 4.3 rebounds and 3.0 assists per game during the AdvoCare Invitational, reaching double figures in all three games.
*-He played a key role in the win over Boston College, scoring a team-high 15 points and adding a career-high five steals.
*-Palmer keyed the win over North Texas with a then-career-high 18 points, including 11 points in NU's game-opening 25-2 run.
*-A former top-100 recruit, Palmer played at the University of Miami for two seasons, averaging 3.4 points on the Hurricanes' Sweet 16 team in 2015-16.
STRONGER ROBY EMERGES AS STAT STUFFER
After serving as a role player as a freshman, Isaiah Roby spent the summer bulking up to prepare for the rigors of the season. Now, the 6-foot-8, 225-pound sophomore has the strength to match his skillset.
*- He enters this weekend averaging 7.6 points, 5.3 rebounds and a team-high 1.9 blocks per game despite playing just four minutes against Long Beach State because of an ankle injury. He missed the BC game and his status for the MSU game has not been determined.
*-Roby has reached double figures three times in seven games after hitting double figures once as a freshman.
*-He opened the year with the best performance of his career, an 11-point, 13-rebounds, six-block performance against Eastern Illinois, setting personal bests in all three categories. His six blocks were the most by a Husker since 2011.
*-Roby had 11 points, four rebounds, four assists and two blocked shots in the win over North Dakota.