Nebraska MBB: Huskers Face St. John's in Gavitt Tipoff Games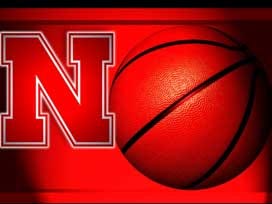 Posted By: Sports
sports@klkntv.com
Courtesy: UNL Media Relations
GAME #3: NEBRASKA AT ST. JOHN'S
Date: Thursday, Nov. 16
Time: 5:31 p.m. (CT)
Locations: Queens, N.Y.
Arena: Carnesecca Arena
NEBRASKA CORNHUSKERS
2017-18 Record: 2-0, 0-0 Big Ten
Head coach: Tim Miles
Record at Nebraska: 77-86 (6th year)
Career Record: 360-306 (23rd year)
ST. JOHN'S RED STORM
2017-18 Record: 2-0, 0-0 Big East
Head coach: Chris Mullen
Record at St. John's: 24-43 (3rd year)
Career Record: Same
BROADCAST INFO
Television: FS1
Play-by-play: Brian Custer
Analysis: Jim Spanarkel
Radio: Husker Sports Network, including 590 AM (Omaha), 1400 AM (Lincoln) and 880 AM (Lexington)
Play-by-play: Kent Pavelka
Analysis: Matt Davison
Online Radio: Available online at Huskers.com, on the Huskers App and on TuneIn Radio and the TuneIn Radio App.
Internet Video: Fox Sports Go (foxsportsgo.com)
Nebraska hits the road for the first time this season, traveling to Queens, N.Y., to take on the St. John's Red Storm Thursday night in the third-annual Gavitt Tipoff Games.
Tipoff from Carnesecca Arena is slated for 5:30 p.m. (CT) and the game will be televised nationally on FS1 (DirecTV Ch. 219; DISH Ch. 150; Spectrum Chs. 75 and 400) with Brian Custer and Jim Spanarkel on the call. The game is also available on Fox Sports Go and the Fox Sports Go app.
Fans can follow all of the action across the state of Nebraska on the IMG Husker Sports Network with Kent Pavelka and Matt Davison on the call. The game will also be available on Huskers.com, on the Huskers app, on TuneIn Radio and on the TuneIn Radio app.
The Huskers will look to improve to 3-0 on the season following an 86-67 win over North Texas on Monday night. In that game, Nebraska raced to a 25-2 lead in the first eight minutes en route to putting up 52 first-half points. James Palmer Jr. led six Huskers in double figures with a game-high 18 points while Glynn Watson Jr. added 15 points, four rebounds and four assists. Nebraska's defense put the pressure on, forcing 17 turnovers and blocking nine shots in the win.
Nebraska's three-guard lineup has produced in the early going, as Watson, Palmer and Evan Taylor have combined for 45 points per game in the Huskers' two wins. Watson, who averaged 13.0 ppg as a sophomore, has averaged 18.0 ppg to rank among the Big Ten scoring leaders, while Palmer (15.0 ppg) and Taylor (12.0 ppg) have both shown the ability to get to the foul line. Palmer and Taylor have combined for 36 free throw attempts in NU's first two games.
St. John's is 2-0 on the season following an 80-55 win over Central Connecticut Tuesday evening. Shamorie Ponds paced four Red Storm players in double figures with 21 points and nine rebounds. St. John's forced Central Connecticut into 21 turnovers and converted them into 31 points. The Red Storm features one of the top scoring guard combos in Ponds (19.0 ppg) and sophomore Marcus LoVett (16.5 ppg).
Thursday's matchup is one of eight Gavitt Tipoff Games, a conference series between the Big Ten and Big East in honor of Basketball Hall of Famer Dave Gavitt. For St. John's and Nebraska, it is also a non-bracketed game for next week's AdvoCare Invitational in Orlando.
OPENING NUMBER
1997-98 – The last time Nebraska had 18 blocked shots in consecutive games. That season, NU had 11 blocked shots vs. UNC Greensboro and seven against Western Illinois in its first two games of the season.
NUMBERS TO KNOW
18 – Nebraska has 18 blocked shots in its two games to rank seventh nationally entering Tuesday's games. Last year, NU didn't block its 18th shot until four games into the season.
42.0 – Nebraska has averaged 42.0 free throws per game in its first two contests. Last year, the Huskers averaged just 18.3 free throws per contest.
10 – Number of Husker opponents either ranked or receiving votes in the AP or Coaches preseason polls. In addition, the Huskers could play West Virginia (10/11) and Missouri (RV) in the AdvoCare Invitational.
8 – Glynn Watson Jr. now has eight career 20-point efforts following his 21-point performance against Eastern Illinois. Watson has put up 20+ points in each of the last two Husker season openers.
7 – Glynn Watson Jr. is seven steals away from becoming the 25th Husker to record 100 steals at Nebraska. Watson was third in the Big Ten in steals last year, averaging 1.6 per game.
PREVIEWING ST. JOHN'S
Under Basketball Hall of Famer Chris Mullen, St. John's is 2-0 on the season following wins over New Orleans (77-61) and Central Connecticut (80-55) heading into Thursday's Gavitt Games matchup with the Huskers. Mullen is in his third season at St. John's after a decorated collegiate and professional career, as he was the 1985 National Player of the Year before playing for the Golden State Warriors and Indiana Pacers. After winning just eight games in his first season, Mullen's team won 14 games a year ago and is picked to finish sixth in the Big East preseason poll after returning four starters.
The strength of the Red Storm is in the backcourt, as they feature a pair of preseason All-Big East performers in Shamorie Ponds and Marcus LoVett. Ponds averaged 17.4 points per game to rank fifth in the Big East in scoring as a true freshman. The Brooklyn, N.Y. native set the school scoring record with 573 points last year, including 75 3-pointers, while also pacing the Big East with 2.1 steals per game. Sophomore Marcus LoVett was also in the top-10 of the Big East in scoring last year at 15.9 points per game and ranked fourth in the Big East with 3.8 assists per outing. He had 23 points and four steals in St. John's opener. Senior Bashir Ahmed also ranked among the Big East scoring leaders in 2016-17, averaging 13.4 ppg., as he started all 33 contests last year.
Thursday's contest is the first meeting between these two programs. Nebraska is 32-39 against the current members of the Big East, although 50 of the 71 meetings have been against Creighton, which joined the league in 2013-14.
LAST TIME OUT: NEBRASKA 86, NORTH TEXAS 67
James Palmer Jr. had 11 of his game-high 18 points in a game-opening 25-2 run, as Nebraska downed North Texas, 86-67, Monday evening at Pinnacle Bank Arena.
Palmer and the Huskers took control from the opening tip, as the Huskers scored the first seven points before following up with an 18-0 run, holding North Texas without a field goal for a stretch of 8:02. Palmer had nine of NU's first 18 points, including a pair of 3-pointers, to pace five Huskers in double figures.
Glynn Watson Jr. added 15 points and four rebounds, while Evan Taylor (12), Isaiah Roby (11) and Jack McVeigh (10) all finished in double figures, as all 14 players who dressed got into the action and 11 players broke into the scoring column.
Nebraska shot 57 percent from the field in the opening 20 minutes and led by as many as 28 points in the first half before taking a 52-30 lead into the locker room.
UNT opened by missing 16 of its first 17 shots and struggled with Nebraska's length, as the Huskers had seven of its nine blocked shots in the opening 20 minutes and shot just 31 percent in the first half. Isaac Copeland and Duby Okeke combined for seven of the Huskers' nine blocks on the evening.
GAVITT TIPOFF GAMES
Thursday's matchup is part of the Gavitt Tipoff Games, a conference matchup between the Big Ten and Big East honoring the legacy of Dave Gavitt. The series is named in honor of the late Dave Gavitt, former athletic director at Providence College and founder of the Big East Conference. He is a member of the Basketball Hall of Fame.
Beginning in 2015 and scheduled through 2022, the Gavitt Tipoff Games will be played on four consecutive days in the first full week of the college basketball campaign. Big Ten teams will play four times in an eight-year span, while Big East teams will play six times in that eight-year span.
The last two years, the series has been deadlocked at 4-4. Through Tuesday's games, the Big Ten leads, 2-0, with both wins coming on the road.

A win would even Nebraska's all-time Gavitt Games record to 1-1, as the Huskers lost at eventual national champion Villanova during the 2015-16 campaign.
WORTH NOTING
With a win, Nebraska would improve to 3-0 for the fourth time in six seasons (2012-13, 2013-14, 2016-17) under Tim Miles. It would also mark the first time since 2012-13 that the Huskers won their first road game of the year. That year, NU downed Wake Forest in the ACC/Big Ten Challenge.

Junior forward Isaac Copeland has faced St. John's four times when he was at Georgetown, averaging 12.0 points and 7.0 rebounds per game in those contests. In his last game against the Red Storm in 2015-16, Copeland had 23 points, eight rebounds and three assists in a 92-67 Hoya victory on Feb. 8, 2016.

Thursday's trip is one of three trips to the New York City area for the Huskers in 2017-18. NU will travel to Rutgers on Jan. 24, while the Big Ten Tournament will take place at Madison Square Garden for the first time. The dates of that tournament are Feb. 28-March 4.

A win would be NU's first in a conference challenge since a win at Florida State in the 2014 ACC/Big Ten Challenge.
BUILDING BLOCKS
One of the biggest differences between previous seasons and 2017-18 is the Huskers' interior size and it made a defensive impact in the Huskers' first two games.
Nebraska leads the Big Ten and ranks in the top-10 nationally in blocked shots at 9.0 blocks per game.

Nebraska's 18 blocked shots was the most in the nation through Monday's games, while the 18 blocked shots matched the most by a Nebraska team in two decades.

Nebraska's nine blocked shots in each of the first two games marks two highest single-game totals at Nebraska under Tim Miles. Previously, NU's team high in blocked shots was seven.

Isaiah Roby's six blocks against Eastern Illinois was the most by a Husker since the 2005-06 season. In fact, no Husker had totaled five or more blocked shots since the 2011-12 campaign.

In the win against North Texas, Isaac Copeland established his personal best with four blocked shots while Duby Okeke added three blocks off the bench.
WATSON LEADS HUSKER ATTACK
Glynn Watson Jr. may be one of the most underrated guards in the Big Ten Conference. Last year, the 6-foot junior averaged 13.0 points, 2.6 assists and 1.6 steals per game in 2016-17. He is ninth among all Big Ten returnees in scoring and third in steals.
This season, Watson comes into the St. John's game averaging 18.0 points, 2.5 rebounds and 2.5 assists per game. He opened the season with a game-high 21 points and three assists in the 72-68 win over Eastern Illinois. It was his eighth career 20-point effort. On Monday, Watson had 15 points in NU's rout of North Texas.
With 732 points entering Thursday's game, Watson is just 14 points away from 60th place on Nebraska's career scoring list. He is on pace to be NU's 29th 1,000-point scorer and fourth in Tim Miles' six seasons.

Watson's 13.0 points per game was the second-highest returning average by a Husker guard in the last decade, trailing only All-Big Ten performer Terran Petteway's 18.1 ppg entering the 2014-15 season.

Watson had 21 double-figure performances as a sophomore, including a career-high 34 points in a double-OT win over Iowa. His 34-point effort tied for 10th on NU's single-game scoring list, while his seven 3-pointers was the second-highest single-game total in school history.

Last season, he had three games with five steals (vs. Dayton, Clemson and at Indiana) and finished third all-time among Husker sophomores with 50 steals. Only Cookie Belcher (75) and Erick Strickland (60) had more as sophomores.

Watson has always been in the clutch, as he shot 40 percent from 3-point range, 85 percent from the foul line and had a 3-to-1 assist-to-turnover ratio in the last four minutes and OT last season. In the opener, Watson went 5-of-6 from the foul line in the last four minutes, including four straight in the final 11 seconds to preserve the win.
COPELAND, PALMER TRANSFER INTO HUSKER STARTERS
While Watson is a two-year starter for the Huskers, junior transfer Isaac Copeland is the Husker with the most starting experience. Copeland started 49 games in two-plus seasons at Georgetown, helping the Hoyas to the 2015 NCAA Tournament. In his last full season in 2015-16, Copeland started 33 games, averaging 11.1 points, 5.4 rebounds and 2.0 assists per game. He played in seven games last season before he was sidelined with an injury.
This season, Copeland is averaging 8.0 points per game, but is third on the team in rebounding (6.5 rpg) and second in blocked shots (2.5 bpg). Against North Texas, Copeland led NU in both rebounding (eight) and blocked shots (four).
James Palmer Jr. has quickly made his mark in his first season of action at Nebraska, averaging 15.0 points, 4.0 rebounds and 1.5 steals per game. He had a game-high 18 points, including 11 points in NU's game-opening 25-2 run, against North Texas. Palmer has been in double figures in both games this season and gives NU a physical presence on the wing.
Palmer played at the University of Miami for two seasons, averaging 3.4 points in the Hurricanes' Sweet 16 team in 2016. Palmer and Copeland will look to join a list of all-conference performers in their first season under Miles, joining Andy Ogide (CSU, 2009), Terran Petteway (NU, 2014) and Andrew White III (NU, 2016).
TRANSFERS BRING WINNING BACKGROUNDS
One common trait among Nebraska's four Division I transfers is postseason experience. Isaac Copeland, Anton Gill, James Palmer Jr., and Duby Okeke have all been parts of NCAA Tournament teams at their respective schools. Gill played on Louisville's Elite Eight team in 2015, while Palmer helped Miami to an NCAA Sweet 16 berth in 2016.
NCAA EXPERIENCE
Player Previous School Postseason Experience
Isaac Copeland Georgetown NCAA (2015)
Anton Gill Louisville NCAA (2014, 2015)
James Palmer Jr. Miami NCAA (2016); NIT (2015)
Duby Okeke Winthrop NCAA (2017)
GILL AND COPELAND: LIKE FATHERS, LIKE SONS
Nebraska senior guard Anton Gill and junior forward Isaac Copeland will be together on the court for the first time in college this winter, but it won't be the first time the pair had played together. Both Gill and Copeland played on the Garner Road AAU program and were teammates at Ravenscroft High School, leading the school to a 31-4 record and the 2012 North Carolina 3A State Championship.
Anton's father, Anton Sr., and Isaac's father, Ike, played together at East Carolina for two seasons (1992-93) and the duo helped East Carolina to a 1993 Colonial Athletic Association tournament title, winning the tournament title as the No. 7 seed.
LIVING AT THE LINE
One of the axioms that Tim Miles loves to say is "Like the 3, Love the Rim" and Nebraska has shown the ability to get to the line in its first two games. The Huskers lead the the Big Ten and rank among the NCAA leaders in getting to the foul line, averaging 42 attempts per game.
Nebraska guards Evan Taylor and James Palmer Jr. have been vital cogs in Nebraska's offensive attack. While Palmer was expected to be a focal point, Taylor's development has provided a new dimension. A 6-foot-5 senior, Taylor has gotten to the line 23 times in the Huskers' first two games after getting to the line just 37 times during his first season at Nebraska.
STRONGER ROBY EMERGES AS STAT STUFFER
After serving as a role player, Isaiah Roby spent the summer bulking up to prepare for the rigors of the season. Now, the 6-foot-8, 225-pound sophomore has the strength to match his skillset.
He enters the St. John's game averaging 11.0 points and team-highs in both rebounds (10.0) and blocked shots (3.5) per game.

Roby has reached double figures in both games after hitting double figures once as a freshman.

He opened the season with the best performance of his career, an 11-point, 13-rebounds, six block performance against Eastern Illinois, as he set personal best in all three categories. Roby's six blocks were the most by a Husker in six seasons.
McVEIGH PROVIDES SHOT OF JACK
While the Huskers return just two starters, the Huskers also return their sixth man in junior Jack McVeigh. The 6-foot-8 forward from Cabarita Beach, Australia, averaged 7.5 points per game, but has averaged 8.9 points per game on 41 percent shooting over the final 15 contests, becoming one of the Big Ten's best sixth men in the process. This season, McVeigh was held scoreless in the opener before totaling 10 points and six boards against North Texas.
McVeigh posted five double-figure scoring efforts in Big Ten play in 2016-17, including four off the bench.

He keyed NU's comeback at Ohio State, scoring all 11 of his points in the second half in the Huskers' 58-57 win.

McVeigh tied for team-high honors with 15 points, including a half-court shot to beat the first-half buzzer, and added three assists against Penn State.

His best performance of the season came in the Huskers' win over No. 20 Purdue on Jan. 29, where he tied his career high with 21 points, including four 3-pointers, and added two blocked shots.

At Rutgers on Jan. 21, McVeigh nearly led the Huskers to victory, hitting four 3-pointers in the second half, including three in a two-minute span to erase a deficit and put the Huskers up 64-59.

McVeigh attended the Australian Institute of Sport, a program which has produced numerous NBA players, as well as former Husker Olympian Aleks Maric.
INTERNATIONAL DUO HAS BUSY SUMMER
Junior Jack McVeigh (Australia) and freshman Thorir Thorbjarnarson (Iceland) spent part of the summer representing their national teams.
McVeigh helped Australia to a 6-2 record and a ninth-place finish at the World University Games in Taipei City, Taiwan. He played in all eight games, averaging 9.4 points per game on 59 percent shooting, including 42 percent from 3-point range, along with 2.9 rebounds and 2.0 assists per game. McVeigh finished fourth on the team in both scoring and assists and tied for third in steals while posting a 5.3-to-1 assist-to-turnover ratio. His Australia team was the only team to defeat gold medalist Lithuania.
Thorbjarnarson made his national team debut in 2017, representing his nation in the Small States of Europe event, as he helped Iceland to a third-place finish. He also played for the U-20 national team at the FIBA European Championships in Greece, averaging 7.1 points, 4.7 rebounds, 2.3 assists and 1.7 steals per game.
MILES LETS THE KIDS PLAY
Tim Miles has not been afraid to rely on youth during his tenure at Nebraska. If history is any indication, freshmen Thomas Allen, Nana Akenten and Thorir Thorbjarnarson will have chances to earn significant playing time early in their careers.
In the last two seasons, NU has started at least one freshman in 31 of 36 Big Ten games (86 percent). Last year, Jordy Tshimanga made nine starts in conference play, while Isaiah Roby started four Big Ten tilts.

Over the past five seasons, Nebraska has started at least one freshman in 64 percent of its games.

First-year players at NU have flourished under Miles, as newcomers have accounted for at least 50 percent of NU's scoring in two of the past four seasons.

Among NU's 2017-18 freshmen, Thomas Allen had six points and a pair of assists in 16 minutes off the bench in the win over Eastern Illinois on Saturday, but landed on his tailbone on Monday. Both Akenten and Thorbjarnarson made their debut in the win over North Texas.
MANNING THE MIDDLE WITH JORDY AND DUBY
Nebraska will rely on a different look inside with the departure of two of its top three inside players. Sophomore Jordy Tshimanga and graduate transfer Duby Okeke will handle a majority of the minutes on the interior this season.
Tshimanga, who averaged 5.0 points and 4.0 rebounds per game, started nine of NU's final 11 games as a true freshman and emerged as a pleasant surprise for the Huskers down the stretch.
Averaged 7.4 points and 5.9 rebounds per game in his last 11 games and reached double figures three times,

Put together his best offensive effort of the season vs. Michigan State on Feb. 2, totaling 15 points on 5-of-7 shooting and nine rebounds in 24 minutes, setting season bests in points, rebounds and minutes.

Totaled 12 points on 6-of-7 shooting and grabbed seven rebounds in 17 minutes in the win over Penn State.

Grabbed a season-high 10 rebounds, including five offensive boards, in just 14 minutes vs. No. 7 Wisconsin.

Enjoyed a strong performance at No. 3 Kansas on Dec. 10, where he established then-season bests in points (10), rebounds (eight) and blocked shots (two) in 19 minutes of work.

Put together a solid 2017-18 debut, grabbing a career-high 11 rebounds and dishing out a pair of assists against Eastern Illinois. He played just 10 minutes against North Texas.
Okeke is a defensive presence who spent the past four years at Winthrop before graduating in May. The 6-foot-8 center played in 94 games at Winthrop and made 24 starts last season as the Eagles reached the NCAA Tournament. He averaged 3.2 points on 61 percent shooting and 3.9 rebounds per game last season.
Okeke had three blocks and three boards in 16 minutes against North Texas.

Okeke is sixth nationally among returning players in blocked shots with 168. He finished his career as Winthrop's single season (72; 2015-16) and career leader in that category.

He ranked 20th nationally and led the Big South in blocked shots in 2015-16 and was fourth in blocked shots in 2016-17.

Okeke has 27 games with at least three blocked shots in his collegiate career entering the St. John's game.